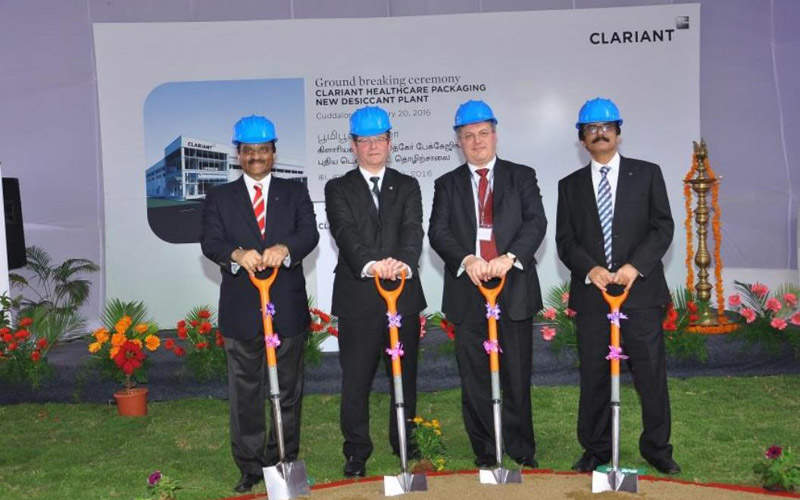 Clariant broke ground for its manufacturing and healthcare packaging plant in Tamil Nadu, India, on 20 January 2016. Credit: Clariant.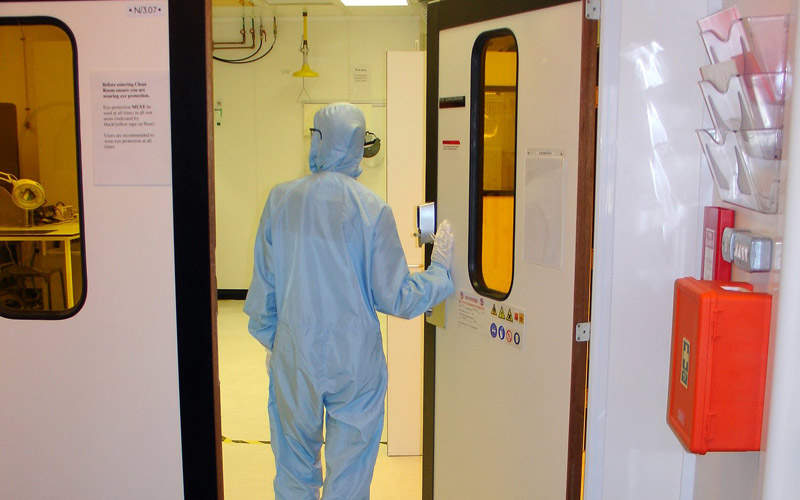 The desiccant production area will be cleanroom Class 100,000 and certified ISO 8. Credit: Stan Zurek / Wikimedia Commons.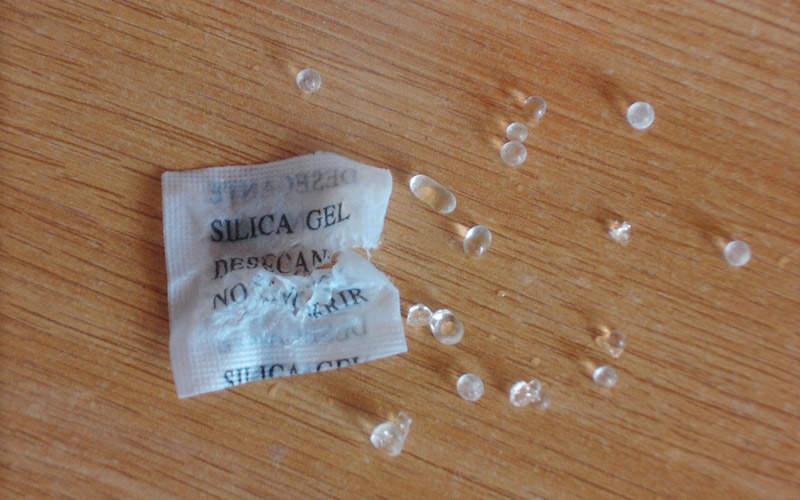 The facility will produce desiccant canisters and packets to be used in pharmaceutical packaging. Credit: Clemente / Wikimedia Commons.
In January 2016, Switzerland-based speciality chemical company Clariant broke ground for its new manufacturing and healthcare packaging plant in Tamil Nadu, India.
The facility is located in the Kudikadu region of the SPICOT industrial complex in the Cuddalore district.
The ground-breaking ceremony was attended by Clariant's India regional president Deepak Parikh, executive committee member Christian Kohlpaintner, masterbatches business unit head Marco Cenisio, and health packaging India sales head Ketan Premani.
The company invested around Sfr10m ($9.85m) through its wholly owned Indian subsidiary for building the packaging plant, which began operations in November 2017.
Details of Clariant's healthcare packaging plant
Clariant's new plant is designed to support the manufacture of desiccant canisters and packets, which are inserted into pharmaceutical packaging to control moisture levels and maintain the stability of medicine. The plant expands the company's current manufacturing capacities and provides access to India's pharmaceutical packaging segment.
The plant features state-of-the-art global healthcare manufacturing infrastructure that complies with all current good manufacturing practices (cGMP) and US Food and Drug Administration (FDA) standards.
The production area also meets Clean Room Class 100,000 and is ISO 8, ISO 9001 and ISO 14001 certified. The facility is currently in the process of obtaining ISO 15378 certification.
Product portfolio of Clariant's manufacturing and packaging plant
The manufacturing and packaging plant will manufacture Clariant's Sorb-it®, Tri-Sorb®, 2-in-1 Can® and Getter Can® sorbent canisters.
The plant will serve globally active, generic and branded pharmaceutical companies, as well as the Indian pharmaceutical market.
The facility will also enhance Clariant's medical speciality business and provide end-to-end solutions to customers.
Clariant's new greenfield plant in Cuddalore, its ten production sites in Gujarat, Maharashtra, Madhya Pradesh and Tamil Nadu, and its regional innovation centre in Mumbai are all part of its growth strategy in India.
Marketing commentary on Clariant and its healthcare packaging unit
Clariant is a speciality chemicals manufacturing company based in Switzerland. It is one of India's biggest producers of pigments, textiles and leather chemicals.
Clariant Healthcare Packaging is a member of Clariant's Masterbatches business unit, which manufactures controlled atmosphere packaging solutions such as pharmaceutical desiccants, equilibrium sorbents, adsorbent polymers, oxygen scavengers and pharmaceutical closures and containers.
Clariant Healthcare Packaging employs both active and passive packaging technologies and offers an array of standard components and complete systems. It manufactures and markets textiles, leather, paints, plastic, printing inks and agrochemical products.