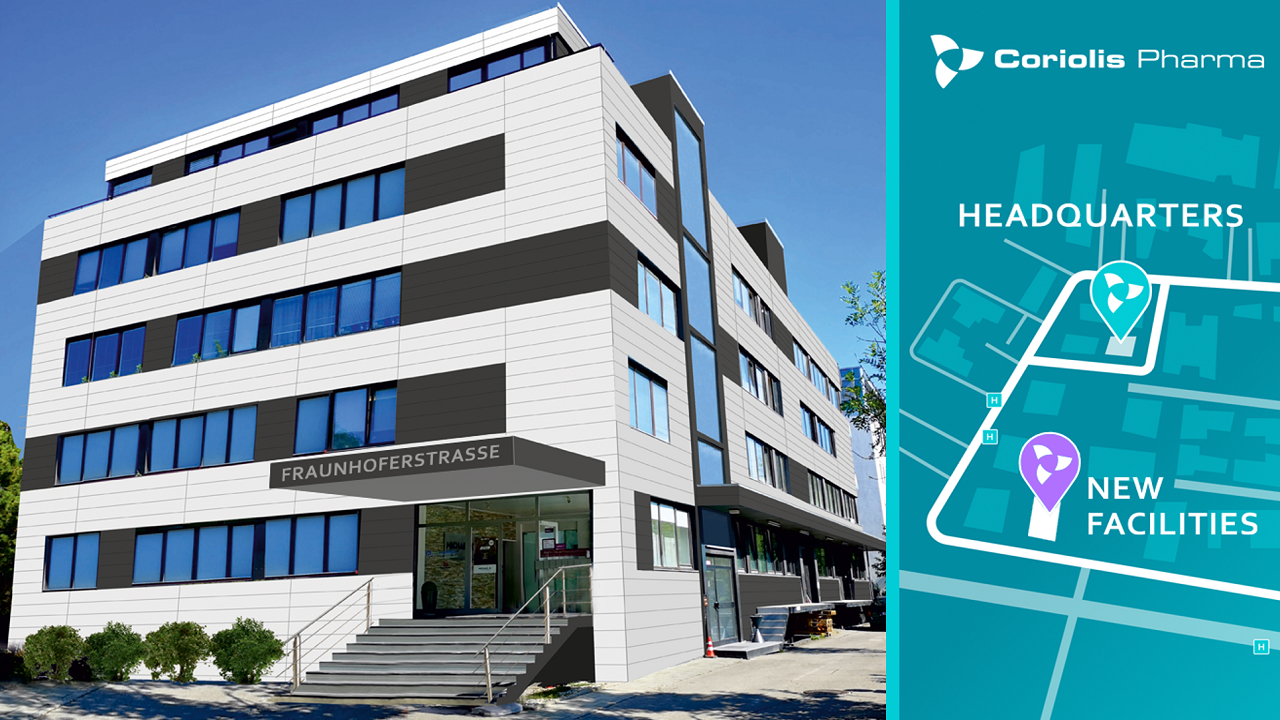 Coriolis Pharma opened a facility in Martinsried, Munich, to meet demand for ATMP development. Credit: Coriolis Pharma.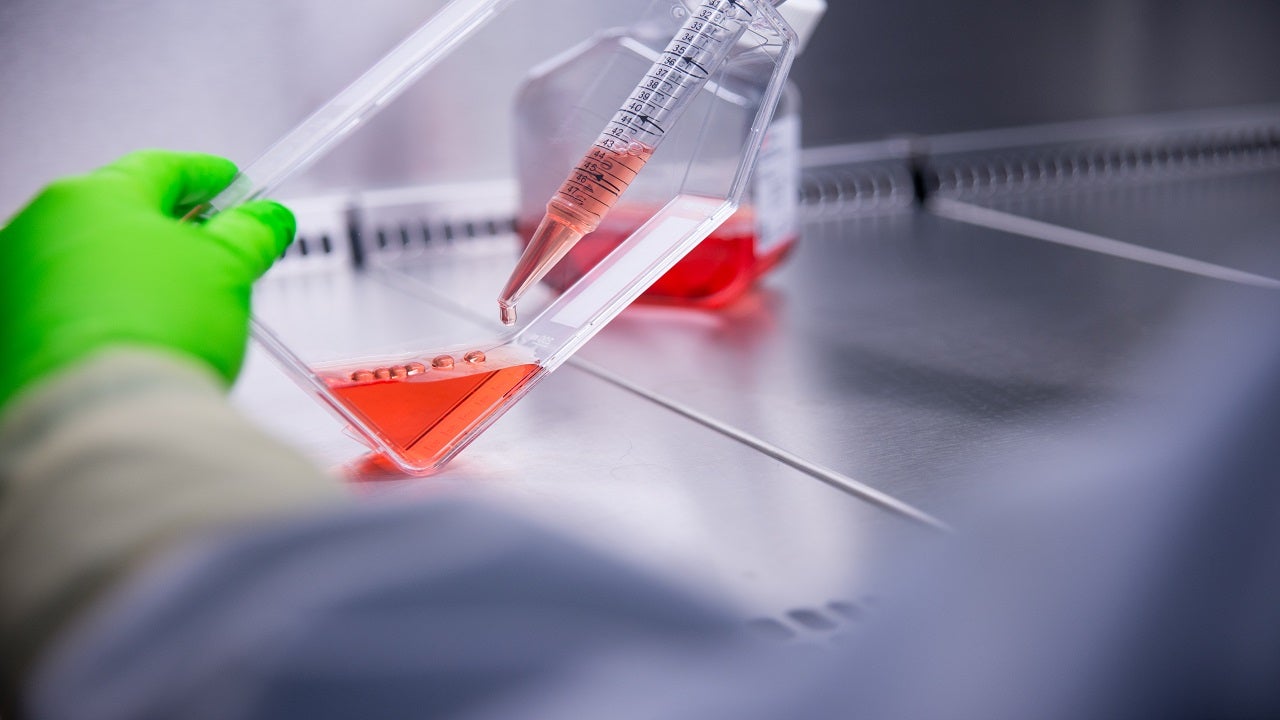 The new laboratories are dedicated to ATMP formulation development, cell culture operations, particle characterisation and identification, and analytical ultracentrifugation. Credit: Coriolis Pharma.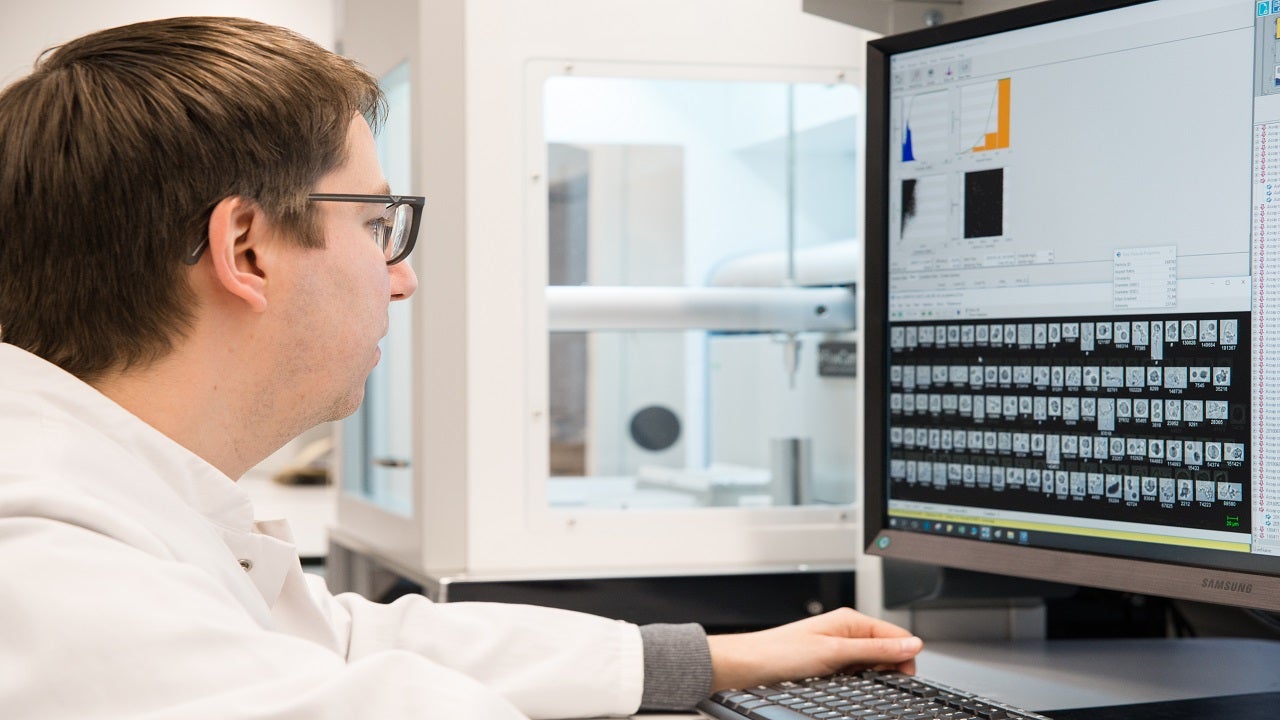 The facility was built by reconstructing an existing building. Credit: Coriolis Pharma.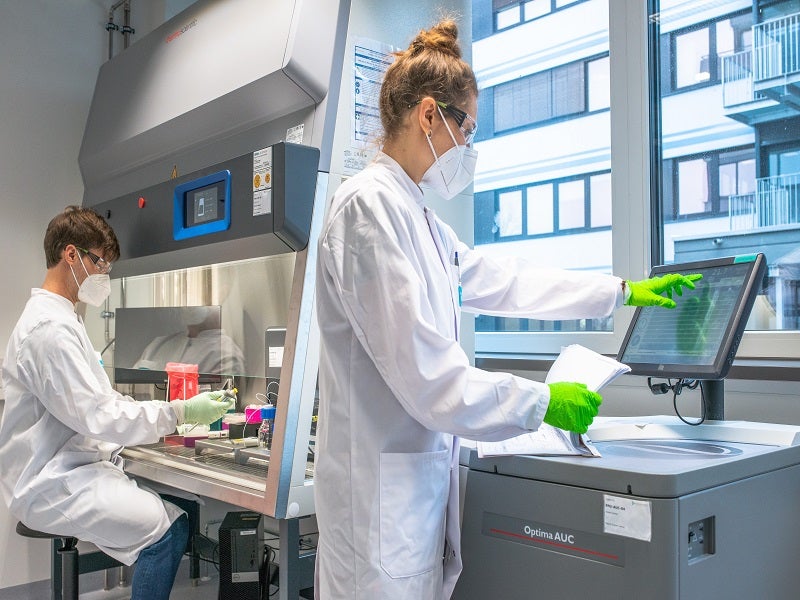 The new location is expected to accommodate more than 100 scientific employees in the future. Credit: Coriolis Pharma.
German contract research organisation Coriolis Pharma has opened a facility in Martinsried, Munich, to increase its advanced therapy medicinal product (ATMP) development capabilities to biosafety level S2 (BSL2/S2).
The project involved the reconstruction of an existing building to accommodate the ATMP facility, which began in March 2021. The laboratories began operations in February 2022.
Coriolis Pharma added two experts to its scientific advisory board to assist with the laboratory expansion and is using their scientific guidance to support its customers' projects. The investment in the ATMP facility is around €5m ($6m).
Details of Coriolis Pharma's ATMP facility in Martinsried
The facility is located near Coriolis' headquarters in Martinsried. The expansion increased the company's overall floor area to 7,800m² (83,958ft²) and involved building BSL2/S2 facilities.
The facility houses newly built laboratories dedicated to ATMP formulation development, cell culture operations, particle characterisation and identification, forensic and analytical ultracentrifugation. It also includes an ATMP lyophilisation development centre, as well as offices and other infrastructure.
The labs and offices are expected to accommodate more than 100 scientific employees in the future.
The facility is intended to meet growing demand for the formulation development and analytical characterisation of ATMPs. ATMPs such as mRNA vaccines have a very limited shelf life, ranging from hours to days, and require extremely cold storage conditions.
The availability of S2 operations in a dedicated and customised facility is intended to improve efficiency and establish a knowledge-hub for ATMP projects.
Coriolis is focused on a customised formulation development approach to ATMPs that considers lyophilisation as an option to meet the challenges.
Advanced therapy medicinal product (ATMP) details
ATMPs include gene and cell therapy pharmaceutical products that can be used to meet medical needs and enhance therapies for a range of ailments and injuries.
Coriolis promotes the development of ATMPs with an emphasis on viral vector formulation and characterisation, including that of adeno-associated virus (AAV) and lentivirus vectors. Other drug products using genetically modified organisms (GMOs) up to BSL2 can also benefit from the company's ATMP services.
The formulation development is supported by stability and forced degradation studies at all stages. The company also provides BSL 2 in-use stability tests for the last phase of development.
Coriolis utilises advanced methods in nanometre and micrometre-size ranges under BSL2. These are best suited for the analysis and characterisation of particulate systems such as GMOs, ATMPs, virus formulations, and vaccines.
Biosafety level S2 (BSL2/S2) services provided by Coriolis
Coriolis also provides a range of BSL2 contract analytical services. The company's personnel training, customised laboratories and specialised work practices are suitable biological agents under the BSL2 category.
The biological agents include live-virus vaccines, GMOs, cell cultures, and ATMPs based on viruses and cells.
Under BSL2, Coriolis provides a variety of analytical techniques such as dynamic light scattering (DLS), analytical ultracentrifugation (SV-AUC/SE-AUC), micro-flow imaging (MFI), high-performance size-exclusion chromatography (HP-SEC), liquid chromatography with charged aerosol detection (LC-CAD), nephelometry or turbidity, and transmission electron microscopy (TEM).
Marketing commentary on Coriolis Pharma
Established in 2008, Coriolis Pharma specialises in the formulation research and development of biopharmaceutical drugs and vaccines.
The company is involved in liquid and lyophilised formulation development, freeze-drying process development, and analytical services such as good manufacturing practice (GMP) and release analysis. Its team of scientists develops custom study designs to meet each client's unique drug development strategies.
Coriolis supports clients throughout drug development, covering aspects such as troubleshooting, batch-release testing (including novel techniques), and formulation optimisation.
The company uses a combination of dedicated GMP facilities and quality management to perform lot-release analysis and produce supportive data for market approval.