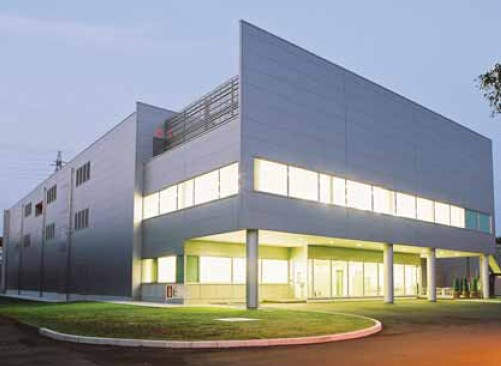 An exterior view of the new facility.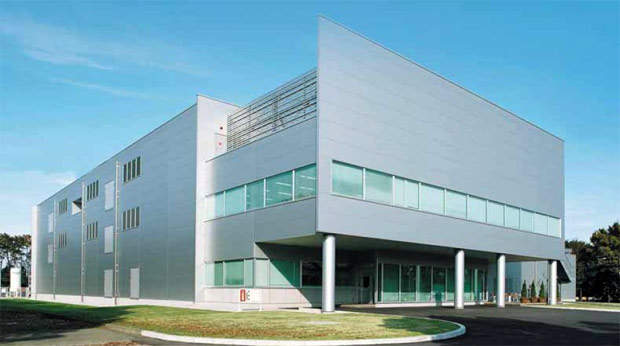 An exterior view of the new NBP.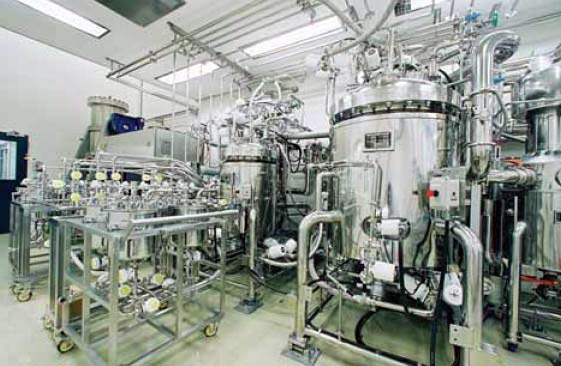 Some of the equipment installed in the manufacturing area.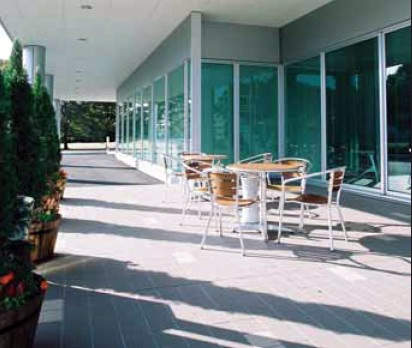 A view of the administrative area of the NBP.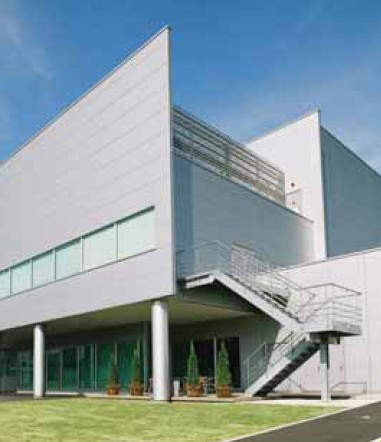 Showing the exterior of the NBP.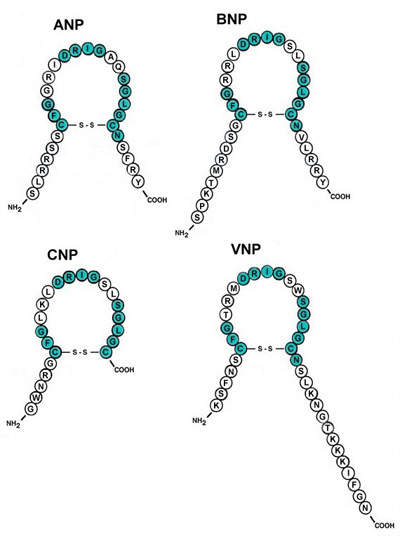 A group of natriuretic peptides, some of which may well form part of future therapies for Asubio.
Daiichi Asubio Pharma, a subsidiary of the Daiichi Pharmaceutical Group, opened its New Bio Plant (NBP) at the start of 2006. The new plant will produce biological bulk products and peptide APIs. The company has increased its manufacturing capacity for biologicals because it has speciality pipeline drugs in Phase II clinical trials. These will be due for release onto the market in the next couple of years and will need this extra commercial manufacturing capacity (the company would prefer not to rely on contract manufacture).
The NBP was designed to be a multi-product and multi-scale 'launch plant' for bio bulk products adopting unique processes. As a launch plant, new drugs will be distributed to consumers directly from the plant. The new 5,000m² plant is located in Gunma Prefecture in Japan and cost an estimated US$30m to build.
The plant design was finalised by September 2003, construction started with piling in July 2004 and the plant was structurally complete by July 2005. Equipment fit out and validation processes occupied the plant late into 2005 and it was opened for production in early 2006. Asubio focuses on the development of innovative ethical drugs through new technologies in the biotechnology field.
CONTRACTORS AND CONSTRUCTION
JGC Corporation of Japan was awarded the contract for the engineering, procurement and construction of the NBP along with its commissioning and validation under a lump sum turnkey arrangement. JGC has over 25 years of experience in the engineering and construction of pharmaceutical facilities.
The equipment suppliers for the new facility included Bioengineering AG (Shibuya Kogyo Co Ltd), GE Health Care Bio-sciences KK, Kyowa Vacuum Engineering Co Ltd, Niro Soavi SpA, Westfalia Separator, Tanabe Willtec Inc, Nitto Rika Kogyo Co Ltd, Yamatake Corporation and Yokogawa Electric Corporation.
The plant has two bioreactors; 300l and 4,500l along with facilities for separation, chromatography, purification and lyophilisation. There are also facilities for media preparation, folding tanks and formulation.
NBP IN ACTION
One of the most unique features of the NBP is the combination of biological and chemical processes in the manufacture of peptides such as hANP (human atrial natriuretic peptide) – a soon to be new product for Asubio. Peptides and proteins are produced from a combination of recombinant microorganisms and enzymatic/crystallisation processes to obtain products of extremely high purity.
The production plant is completely flexible and as it is a multi-product facility also has systems for the prevention of cross contamination. The plant has specially designed closed disposable trays for lyophilisation, closed purification processes, a close continuous solid liquid separation system and a novel powder feed system.
NBP DESIGN FEATURES
The facility was designed so that mobile equipment is able to meet the requirements of several products at many different scales of production. The fermenters are of an elongated body design to allow a wide range of different volumes of culture and products to be processed. There are Manufacturing Execution Systems (MES) and Digital Control Systems (DCS) that allow easy product and scale change over.
The DCS is based on ISA S88 for changes of recipe and controls operations. The MES controls manufacturing and uses a bar code system to prevent cross connection of piping and use of incorrect feed materials. The plant has an uninterruptible co-generative electrical power supply, an e-mail warning transfer system to mobile handsets, an automatic stop system in case of earthquake, web cam monitoring and IC card access control.
DAIICHI ASUBIO PRODUCTS
Daiichi Asubio is a subsidiary of Daiichi that focuses on the development of valuable drug compounds for the worldwide market in three main therapeutic areas: cardiovascular disease, the central nervous system and immunology, as well as a discovery platform for peptide hormones. Asubio's lead product candidates are a pair of neuroprotectant compounds, SUNN4057 and SUNN8075. Both compounds are currently being studied for their ability to protect against or help repair the damaging effects of a cerebrovascular accident (CVA, stroke), specifically the areas around the brain tissue.
These compounds are currently going through Phase II clinical trial investigation. SUNN8075 undergoes extensive metabolism and is eliminated via multiple pathways. Nearly 90% of the administered dose is accounted for, being equally excreted in the urine and faeces. These results, which are consistent with the findings in animal models, support further clinical development in the treatment of stroke.
SUNN8075 is an agent that blocks major pathways thought to be responsible for cell death in ischemic stroke in both white and grey matter. The compound demonstrated voltage sensitive sodium and T-Type calcium channel blockade along with potent antioxidant activity, which is expected to increase the likelihood of beneficial outcome compared with single mechanism action agents. It has been shown to be effective in rat and primate stroke models, and fulfils the Stroke Academic Industry Roundtable
(STAIR)-devised preclinical evaluation criteria.