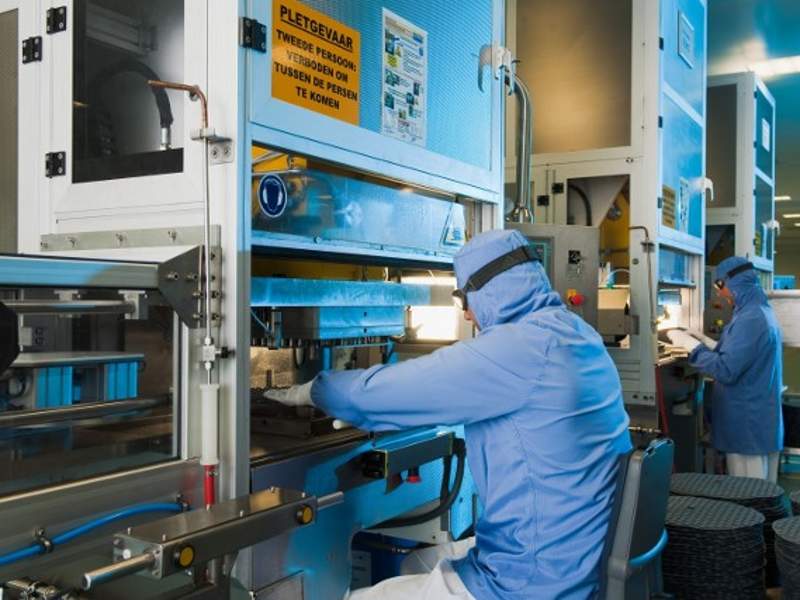 Datwyler's elastomers components manufacturing plant meets ISO: 15378 quality standards. Image courtesy of Datwyler.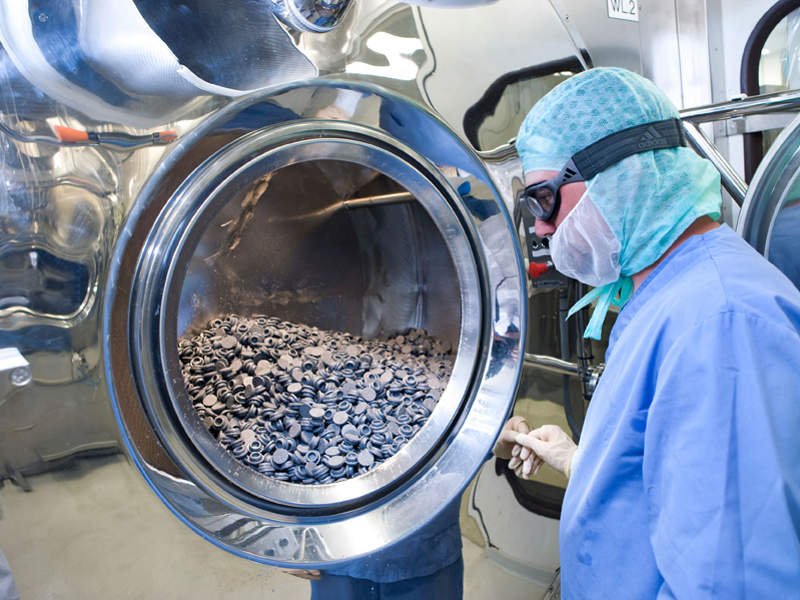 The plant manufactures high-quality components in cleanroom conditions. Image courtesy of Datwyler.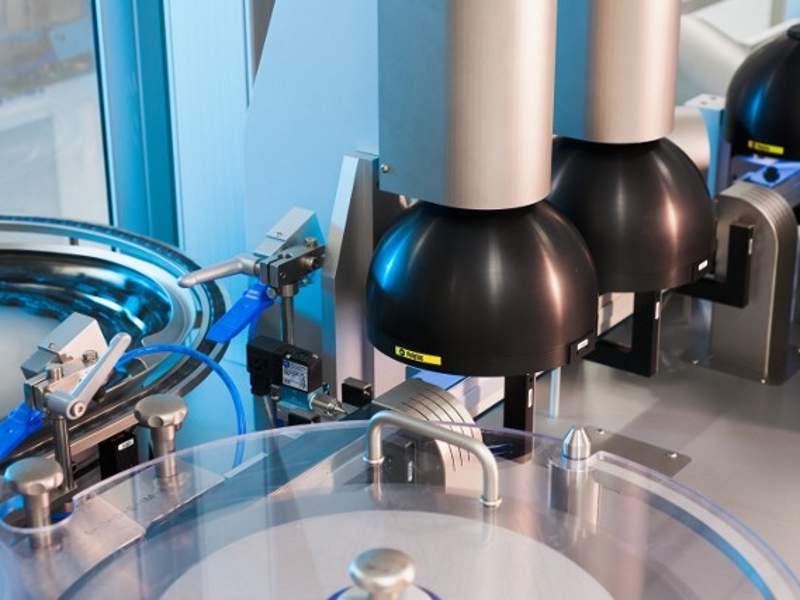 An automated camera inspection system for quality control was installed in Datwyler's plant in Middletown. Image courtesy of Datwyler.
In December 2016, Datwyler began constructing a new elastomer component manufacturing plant in Delaware, US.
With an estimated investment of CHF100m ($102m), the facility was officially opened in September 2018 and currently employs 120 people.
Located in Middletown, the plant manufactures elastomer components for injectable drug delivery systems. It is the company's second manufacturing plant in the US. Datwyler's first plant has been in operation since 1981.
Design and construction of the automated production facility
The manufacturing facility has a built-up area of more than 275,000ft². The plant is designed and constructed in accordance with the company's FirstLine standards, which see the use of state-of-the-art systems comprising cleanrooms, automated production cells and camera inspection, as well as a unique washing process during production.
This innovative manufacturing concept helps deliver high-quality products that exceed European and US quality standards. The FirstLine process is also certified to ISO: 15378 standards.
Adoption of the innovative technology is also expected to enable the company to supply locally-made, high-quality elastomer components to customers in Europe and Asia.
Datwyler's elastomeric and other components for drug delivery systems
Datwyler's sealing solutions for drug delivery systems include elastomeric closures for vials, elastomeric plunger stoppers, needle shields, tip caps, plungers and rubber-lined aluminium seals for cartridges.
The company makes rubber stoppers, aluminium caps and seals for glass vials that are used in the pharmaceutical industry. The aluminium caps are available in a number of designs, including flip and flush for smaller sealed vials and tear-off for large volume vials.
Datwyler also makes pre-filled syringe components using advanced formulations based on halobutyl elastomers. These are then lubricated with silicon oil with the option for a fluoropolymer coating for silicon oil-sensitive applications.
Contractors involved
Civil Engineering Associates provided design and engineering services for the project, while Becker Morgan Group acted as architect.
Wohlsen Construction was responsible for the construction of the facility.
Marketing commentary on Datwyler
The Datwyler Group is an industrial supplier serving more than 100 countries and generates approximately $1.21bn a year.
The group supplies customised sealing solutions to a number of industries, including the automotive, healthcare, civil engineering and consumer goods sectors.
The company makes components for enhanced processing, medical devices and compounds in the healthcare industry. The group also distributes electronic and ICT solutions, as well as automation components and accessories in Europe.