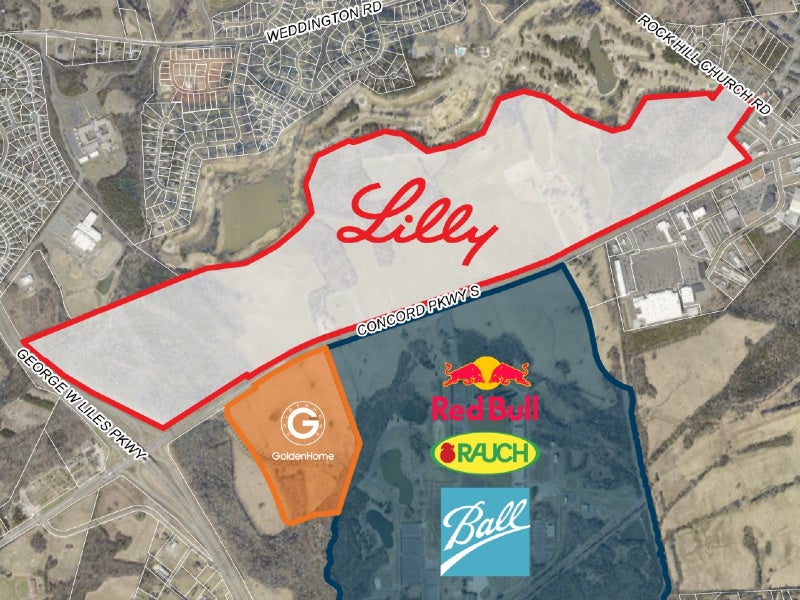 Eli Lilly will invest more than $1bn in its manufacturing facility in Concord, North Carolina. Credit: Cabarrus Economic Development.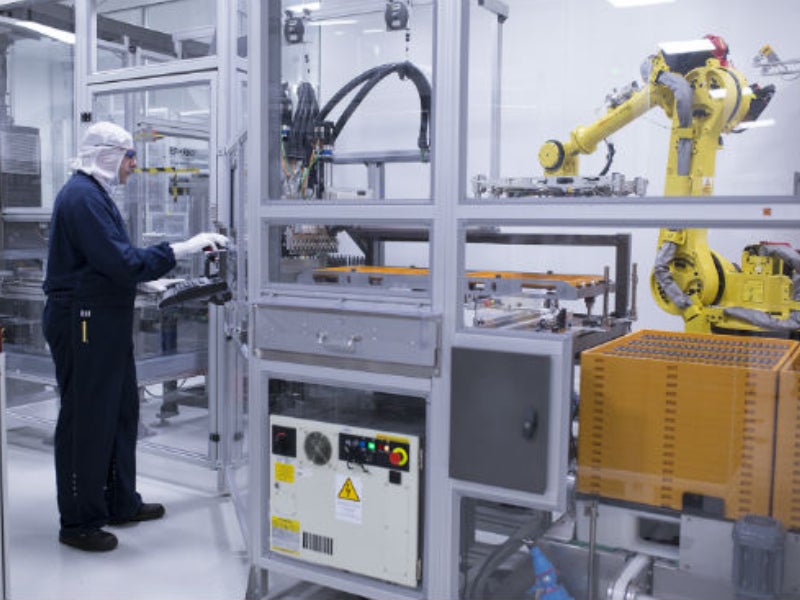 The facility will manufacture injectable products and devices. Credit: Eli Lilly and Company.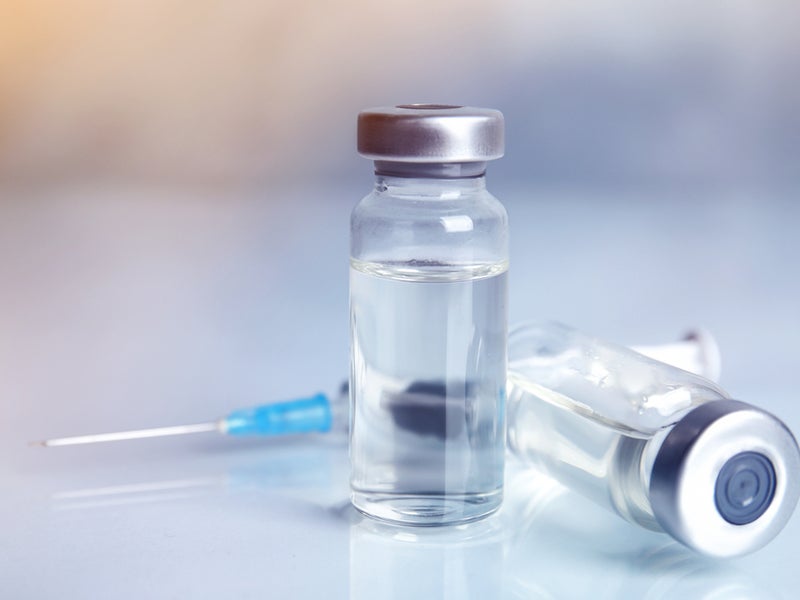 The facility will create around 600 jobs in Cabarrus County, with an average annual wage of more than $70,000. Credit: New Africa / Shutterstock.
In January 2022, Eli Lilly announced plans to build a facility in Concord, North Carolina, to manufacture parenteral (injectable) products and devices.
The facility will be the company's second manufacturing site in North Carolina after its $470m state-of-the-art injectable drug and device manufacturing facility in Research Triangle Park in Durham, North Carolina. It is expected to become operational in 2023.
The expansion of Eli Lilly's footprint in North Carolina is intended to support the continuous development of the company's existing portfolio, as well as facilitate the production of its future medicines.
Eli Lilly will invest more than $1bn to develop the manufacturing facility in Concord. The project is expected to generate 500 jobs during the construction phase, as well as approximately 600 jobs upon commissioning of the plant.
Location of Eli Lilly's Concord manufacturing facility
The manufacturing facility will be built on a 400-acre site at The Grounds at Concord, located in Concord city in Cabarrus County. It will be built on the site of a former Philip Morris plant.
The site will have enough space to accommodate future expansions. It was selected due to its proximity to universities with strong science, technology, engineering and mathematics (STEM) programmes, its accessibility to major transportation infrastructure, and the availability of a local workforce with expertise in manufacturing technology.
Details of Eli Lilly's parenteral product and device manufacturing facility
Eli Lilly's facility will be located in a five-building campus occupying an 800,000ft² (74,322.4m²) area. The campus will also offer spaces for logistics and packaging, a quality control laboratory, and a central utility plant.
The facility will incorporate advanced technology to manufacture parenteral treatments and devices, as well as expand Eli Lilly's manufacturing capacity. It is expected to pay an average wage of more than $70,000, approximately 60% higher than the annual wage of $43,687 in the county as of 2021.
Economic incentives for the project
The project will be partially supported by a 12-year Job Development Investment Grant (JDIG) approved by North Carolina's Economic Investment Committee. It is expected to add $5.7bn to the state's economy over the 12-year period.
The Cabarrus County and the City of Concord have both proposed performance-based property tax grants on the company's total investment in the project. The application of the grants will be subject to the achievement of operational performance goals.
Eli Lilly's product portfolio
Eli Lilly offers medicines across a range of indications such as diabetes, cardiovascular, cancer, neurology, neurodegeneration, pain, bone muscle joint, endocrine and immunology.
Among the company's approved therapies are Adcirca, an oral medication used for treating pulmonary arterial hypertension, Alimta, which is prescribed for the treatment of non-squamous non-small cell lung cancer, and Baqsimi, a prescription drug indicated to treat severe hypoglycaemia.
Amyvid is a radioactive diagnostic agent for positron emission tomography (PET) imaging of the brain to estimate β-amyloid neuritic plaque density in patients being evaluated for Alzheimer's disease and other causes of cognitive decline.
Forteo is a parathyroid hormone analogue medication used in the treatment of osteoporosis in high-risk postmenopausal women, as well as patients who have failed or are intolerant to other osteoporosis therapies.
The company has also developed Bamlanivimab, a Covid-19 vaccine authorised for emergency use by the US Food and Drug Administration (FDA).
Marketing commentary on Eli Lilly
Eli Lilly focuses on the development of high-quality medicines. The company was founded in 1876 by Colonel Eli Lilly and is based in Indianapolis, Indiana.
The company has more than 35,000 employees worldwide, with around 8,100 employees engaged in research and development. It has manufacturing plants in seven countries, conducts clinical research in more than 55 countries, and markets its products in 120 nations worldwide.