Order Year
2002 (Plans revised in 2004)
Project Type
Biopharmaceuticals pilot plant
Location
Indianapolis, USA
Estimated Investment
$560m (total project cost of $1bn)
Completion
2006 (Validation took place in the first quarter of 2007)
Contractors
Shiel Sexton, Gaylor, ERMCO, RTM Consultants, Pharmadule Emtunga AB, Ryan Fire Protection Inc
Type
Various biopharmaceuticals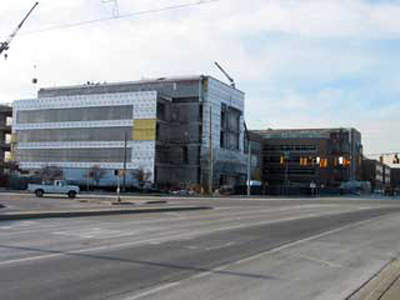 The new K 360-362 building complex.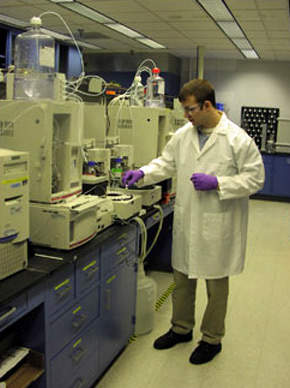 The support laboratories will form the nerve centre of Eli Lilly R&D.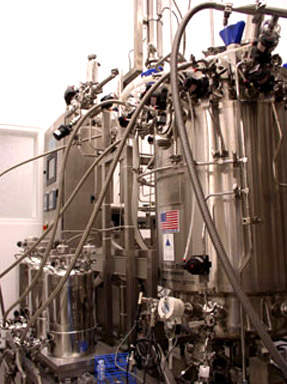 Biotech equipment at the plant is state-of-the-art.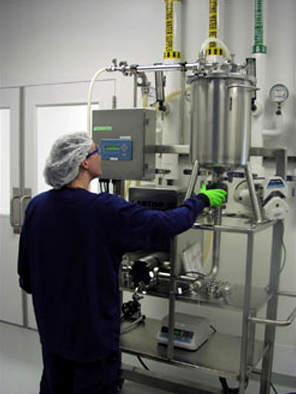 Even though the plant is pilot scale it is fully capable of producing commercial quantities of drug substance.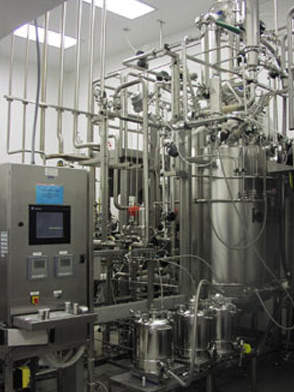 All equipment is fully automated and regulated.
In October 2006 Eli Lilly completed the first phase of its biotech facility expansion in Indianapolis, which was made ready for use by the first quarter of 2007. The company has expanded its biotech capabilities to meet the demand of the growing number of biological drugs in its pipeline.
Free eBook
3 Key Tips for a Successful Design Build Project
With supply chain disruptions and inflation creating new challenges for delivery teams, design-build projects are booming. This e-book looks at the 3 essential tips a project delivery team must consider when delivering a successful Design Build project.
by Oracle
"The facility was constructed at a scale to allow it to operate up to one-half of the manufacturing capacity needed for full-scale commercialis-ation."
The first phase of the $560m (€446m) project was a new 250,000ft² bio products pilot manufacturing plant, and a new 10,000ft² research staff support facility, which have helped the company design more efficient and productive manufacturing processes.
The new biotech manufacturing facility can now produce small-scale quantities of experimental drugs for use in clinical trials. The facility was constructed at a scale to allow it to operate up to one-half of the manufacturing capacity needed for full-scale commercialisation; the company hopes that this will assure a smoother transition from development scale to full-scale commercial manufacturing.
Lilly initially announced plans for the new biotechnology expansion in 2002. In 2004, those plans were expanded to nearly twice their original size to better meet the company's pipeline of biotech drugs.
Bio products R&D laboratory
Eli Lilly has also been working on a bio products research and development lab, which is intended as the R&D nerve centre. At this new five-storey 475,000ft² facility, research can be conducted into molecular and cell biology, analytical science, pharmaceuticals and engineering. The facility employs over 500 scientists and researchers.
In May 2008 the bioproduct R&D laboratory, the third of three facilities that make up its Indianapolis biotechnology complex, was opened. Eli Lilly is now streamlining manufacturing in Indianapolis and this will affect sites producing the active ingredients for insulin drugs Humalog and Humulin and for the osteoporosis drug Forteo (teriparatide recombinant human). Biotechnology drugs account for approximately 30% (eight drugs) of Lilly's total drug portfolio and financially represent about $4.4bn of the company's 2007 sales. The company is retaining around 800 employees in Indianapolis sites.
Rationale
The construction of the new biotech manufacturing facility is partly to support Applied Molecular Evolution, a San Diego-based protein optimisation research company that Lilly took over in 2004. The takeover and the new manufacturing capacity will account for an estimated $1bn as part of Lilly's plan to bolster its biotech manufacturing and research capacity. At the current time about 30% (eight drugs) of Eli Lilly's drug portfolio are biotech-based and have sales amounting to around $3.6bn of the 2005 revenue of $14.6bn.
Eli Lilly would like to be in a position to play a larger role in the biotech pharmaceutical market in the future. Steven Paul, Lilly's executive vice president of science and technology, said: "Inside these new buildings, the latest in highly sophisticated technologies and equipment for conducting biotech research and development have been incorporated. Taken together – the facilities, the technologies, and an interdisciplinary approach – we've created a new model for Lilly that gives the company a competitive advantage in bringing breakthrough medicines to patients in a more efficient, productive, and dependable manner."
New buildings
Shiel Sexton is the project and construction manager for the biotech expansion project. Gaylor were responsible for the electrical design and engineering, ERMCO were awarded a contract for the installation of instrumentation and RTM Consultants were able to help with fire and building code regulations (Ryan Fire Protection Inc were the fire equipment supplier). Pharmadule Emtunga AB was the modular biotech facility designer and supplier.
"The Lilly K360 biotech pilot manufacturing plant provides small scale (pilot) manufacturing for products to be used in clinical trials."
The project was designated as K360, K361 and K362 after the name of each of the buildings. The K362 biotech development laboratory building (research support facility) is comprised of multiple developmental laboratories focusing on fermentation, purification and analytical development activities.
Adjoining office areas provide administrative space and other functional areas include small and large meeting rooms, rest areas, locker rooms and shop areas. The total floor space is 475,000ft² in a U-shaped configuration consisting of five storeys, of which one is a basement level. The project has taken three years to complete at a cost of $150m. The K361 administrative support facility houses staff members for both K360 and K362. The building has a total floor space of 10,000ft² and cost an estimated $20m to construct.
The Lilly K360 biotech pilot manufacturing plant provides small scale (pilot) manufacturing for products to be used in clinical trials. The processes involved are more sophisticated compared to the manufacturing required for traditional small molecule drugs. The building has a total floor space of 211,000ft² and cost approximately $311m to construct.
Topics in this article: