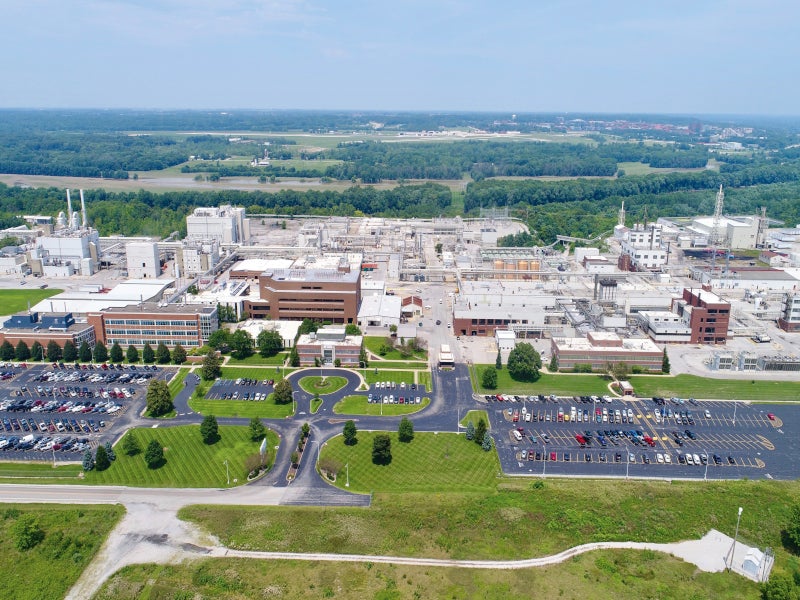 Evonik will invest $220m to expand its production facility in Lafayette, Indiana. Credit: Evonik Industries.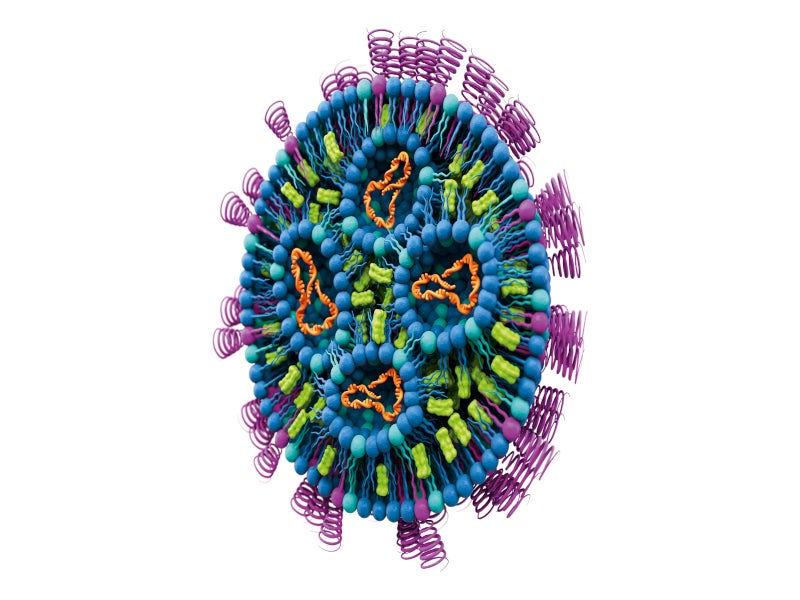 The new lipid manufacturing facility will be used to produce specialty lipids, which will serve as raw materials for mRNA vaccines. Credit: Evonik Industries.
Evonik develops lipid-based, parenteral drug formulations, including liposomes and LNP, and PhytoChol®. Credit: Evonik Industries.
German speciality chemical company Evonik will build a highly flexible, global-scale pharmaceutical lipid production plant in Lafayette, Indiana, in partnership with the US Government for manufacturing novel messenger RNA (mRNA) based therapies in the US.
The facility will be used for the production of speciality lipids, which will serve as raw materials for mRNA vaccines.
The project is estimated to require a total investment of $220m, up to $150m of which will be funded through the US Government's Biomedical Advanced Research and Development Authority (BARDA).
The project is being supported by the Indiana Economic Development Corporation (IEDC), which will commit up to $2.1m in funding to Evonik in the form of incentive-based tax credits and up to $250,000 in conditional training grants, subject to approvals.
In addition, the IEDC will offer a further incentive of up to $3m from the Hoosier Business Investment (HBI) tax credit programme. Other incentives will be offered by Greater Lafayette Commerce and Duke Energy.
Evonik plans to begin construction of the project in early 2023 and make it operational in 2025, creating more than 80 'highly skilled' jobs in the Lafayette region.
Location of the lipid production facility
The lipid production facility will be located at Evonik's Tippecanoe site in Lafayette. The site was selected for the project due to its current infrastructure, highly skilled workforce, and accessibility to technologies. Tippecanoe is one of the largest sites for active pharmaceutical ingredients (APIs) in the world, as well as Evonik's second-largest site in the US.
Details of Evonik's lipid production facility
Evonik will expand its existing production facility at 1650 Lilly Road in Lafayette by adding a multi-purpose facility to enable fast, flexible manufacturing of a vast scope of lipids.
The lipids will be used to support the potential application of mRNA technology in infectious disease management, protein repair, gene therapy, and cancer immunotherapy. The facility will ensure a sufficient supply of lipids if required in the event of a future pandemic.
Tippecanoe site details
Evonik's Tippecanoe site contains five plants with a total reactor capacity of more than 860m³. It features extensive cryogenic capabilities, several types of reactors with volumes of up to 7,600l, and large-scale fermentation capacities of 2,500m³.
The site allows small, medium and large-scale production according to the requirements of pharmaceutical companies seeking contract manufacturing organisation (CMO) quality. It also enables the production of small molecule APIs and advanced intermediates. The site reduces the occupational exposure limit (OEL) to 0.1μg/m³.
Applications of lipids in drug delivery
Lipids are regarded as the building blocks of cells and are vital for the production of mRNA-based therapeutics. Evonik develops lipid-based, parenteral drug formulations, including liposomes and lipid nanoparticles (LNPs), and PhytoChol®.
The mRNA is enclosed in an LNP, a non-animal-derived lipid excipient, for its safe delivery into the cell, where it is released. The advanced drug delivery system has proven popular for developing Covid-19 vaccines due to its versatility.
Unlike traditional animal-derived cholesterol, Evonik's plant-derived cholesterol PhytoChol ensures a secure and stable supply, high purity, and consistent quality with large-scale manufacturing capabilities. PhytoChol is available in two grades, PhytoChol Inject and PhytoChol BioPharma, which are customised according to the requirements of injectable and biopharmaceutical cell culture applications.
PhytoChol Inject is a parenteral grade cholesterol for nucleic acid therapies and mRNA vaccines beyond Covid-19. It can be supplied in the proportions necessary to produce LNPs. PhytoChol BioPharma is used in a variety of cell lines, including NS0 cell culture for protein synthesis, insect cell line culture, and viral packaging cell line culture.