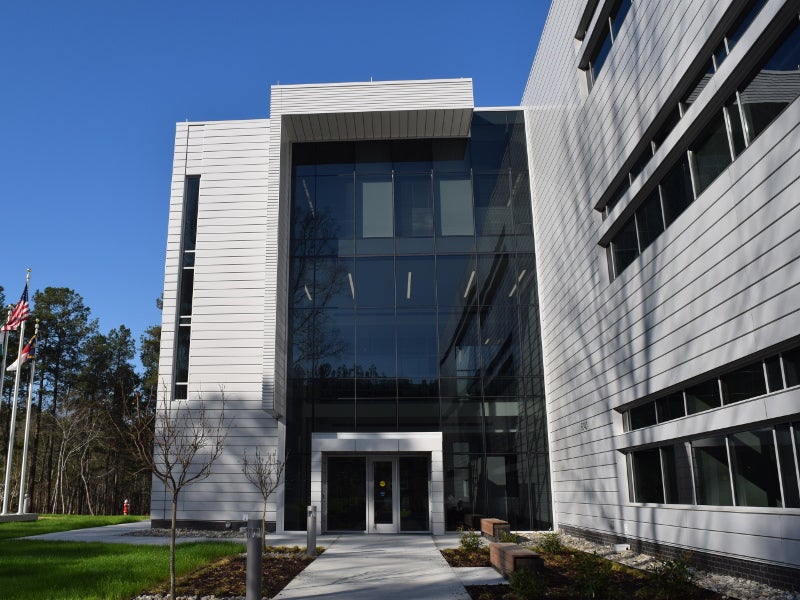 Fujifilm Diosynth Biotechnologies is expanding its existing BioProcess Innovation Center in North Carolina, US.
The company is a contract development and manufacturing organisation (CDMO) subsidiary of Fujifilm Holdings.
The project is part of Fujifilm's JPY10bn ($90m) investment plan announced in January 2019 to expand its biotechnology CDMO business. It aims for the business to achieve a sales target of JPY100bn ($919.4m) by March 2024.
The expansion project is expected to meet Fujifilm's target and strengthen its CDMO business as well as serve the growing requirements of its broad customers' base.
The project is scheduled to be completed by early 2020.
Fujifilm Diosynth Biotechnologies' biomanufacturing facility location
Fujifilm's biomanufacturing facility is located in the Research Triangle Park in North Carolina, close to Morrisville and Cary communities.
Spanning approximately 7,000 acres, the Research Triangle Park is situated close to the cities of Raleigh, Durham and Chapel Hill.
The park is one of the biggest research and science parks in the US. It was developed by a collaboration of universities, companies and the government to support research and development (R&D) in North Carolina.
Fujifilm biomanufacturing facility expansion details
The expansion will add 2,000l single-use cell culture manufacturing trains to the state-of-the-art three-storey, 62,000ft² North Carolina facility. It will also add cell culture purification capabilities and new microbial recovery capabilities to the facility.
"The platform complements the company's pAVEway™ microbial system, which is utilised for efficient microbial protein expression."
The project will improve the facility's manufacturing capacity for cell cultures by 25% and microbial systems by 50%.
Details of Fujifilm Diosynth Biotechnologies' existing biomanufacturing facility
The North Carolina facility includes Fujifilm's process, analytical R&D unit and the process sciences and stability unit. It currently houses 200l and 1,000l GE Healthcare Xcellerex single-use bioreactors along with single-use mixers and single-use harvest filtration equipment.
The facility is equipped with a 2,000l stainless steel train, a seed train and purification equipment, which are in line with the company's hybrid implementation approach. It also features a mammalian expression platform called Apollo™, which helps increase the productivity and speed of commercial manufacturing.
The Apollo™ platform consists of a CHO DG44-derived host cell line, a new expression vector, a cell line development process that uses state-of-the-art screening technologies, and media and feed components.
The platform complements the company's pAVEway™ microbial system, which is utilised for efficient microbial protein expression. The pAVEway™ system is based on unique modified E.coli vectors for high-level expression of proteins.
Technology used in Fujifilm's North Carolina facility
GE Healthcare's Xcellerex single-use bioreactors installed at the facility are beneficial for biologics production due to low capital requirement, operational cost and environmental footprint.
The single-use bioreactors are stirred tank bioreactors for scalable and robust performance in both current good manufacturing practice (cGMP) and non-cGMP conditions. The bioreactors can function in batch, fed-batch and perfusion bioreactor modes depending upon the requirement.
The bioreactors are suitable for multi-product contract manufacturing with the advantage of easy expansion to meet increased demand and can flexibly manufacture products for pre-clinical and clinical studies.
Marketing commentary on Fujifilm Diosynth Biotechnologies
Fujifilm Diosynth Biotechnologies develops and manufactures recombinant proteins, monoclonal antibodies (mAb), vaccines and other types of molecules expressed in mammalian and microbial systems.
Besides the BioProcess Innovation Center in North Carolina, the company is also located in College Station, Texas, US, as well as Billingham and Redcar in the UK.