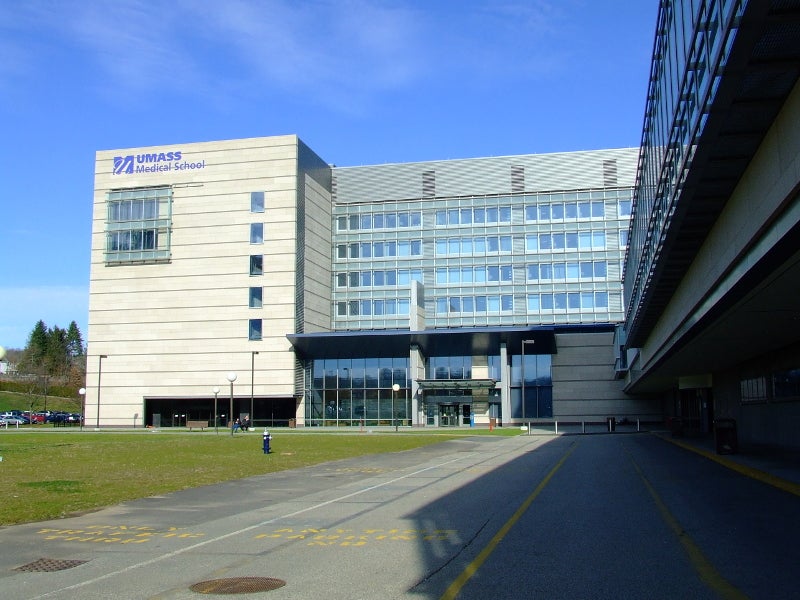 GE Healthcare (GEHC) Life Sciences and the University of Massachusetts Medical School (UMMS) unveiled plans to set up a manufacturing facility for gene therapy in Worcester, US, in December 2019.
The facility will deliver high volumes of quality recombinant adeno-associated virus (AAV) vectors for preclinical research.
Day-to-day operations of the manufacturing facility will be managed by up to six professional staff, becoming fully operational in 2020.
Location of viral vector manufacturing facility
The large-scale facility for viral vector manufacturing will be in the University of Massachusetts Medical School in Worcester, Massachusetts.
The location will be accessible from the Worcester Regional Airport (ORH), Logan International Airport (BOS), TF Green Airport (PVD) and Bradley International Airport (BDL).
Worcester campus is also accessible by multiple modes of transportation including bus, train and local taxi.
Details of new viral vector manufacturing facility
A total area of 3,220ft2 will be occupied by the facility, equipped with a good laboratory practice (GLP) viral vector FlexFactory bioprocess platform for cell therapy manufacturing.
The AAV manufacturing facility in Worcester campus will eliminate the hindrances in the preclinical research work, also benefiting research workers who currently experience a waiting time of up to 24 months to receive enough vectors for their research work.
UMass Medical School and GE Healthcare partnership will address and overcome the challenges of gene therapy industry.
It will also enable researchers to access the processing technologies and obtain professional assistance of GE Healthcare's staff.
The facility will provide state-of-the-art GE tools and AAV required for preclinical research that will progress the industry of gene therapy to provide therapies to patients.
GE's FlexFactory
In June 2018, GE distributed semi-automated cell therapy manufacturing platform FlexFactory, an end-to-end production platform, which scales-up and accelerates the cell therapy clinical trial manufacturing process.
FlexFactory employs single-use technology complemented by single-use tubing sets and multiple automation processes. It is suitable for either new or existing workspaces.
The manufacturing platform standardises high-quality and large-scale manufacturing of cell therapies, developing cell immunotherapy drugs from the affinity and specificity of the T-cell receptors.
UMMS research activities
The collaboration will also enable the partners to offer the research facility to external customers to increase benefits for the research and development community while earning revenues to support the facility.
"UMass Medical School and GE Healthcare partnership will address and overcome the challenges of gene therapy industry."
UMass Medical School operates 50 shared research core facilities that can annually generate $24m in revenues, including more than $9m from external customers.
External clients of the UMMS include biotech start-ups, academic institutions and well-established pharmaceutical companies.
UMMS also helps Massachusetts-based small companies through a five-campus consortium offering research technology. The programme generated approximately more than $4m in 2018.
Marketing commentary
GE Healthcare Life Sciences is involved in the development of tools and technologies for cell and gene therapy, bioprocess, genomics and cellular research.
Its products ensure pharmaceutical companies to perform biological analysis, research, development and production of advanced therapies and vaccines.
Founded in 1962, the University of Massachusetts Medical School is the only public health science academic centre in Worcester, Massachusetts.
UMMS offers a range of courses, as well as hosts a variety of research activities in biomedical sciences, ranked as one of the leading medical schools in the country.