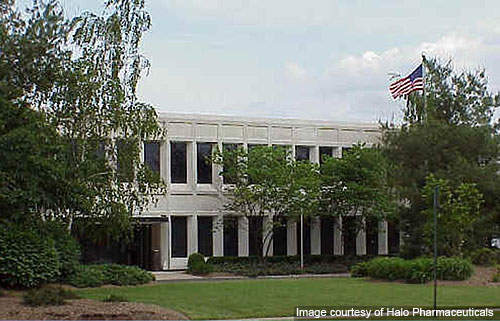 Halo Pharmaceuticals Whippany facility is located in New Jersey, US.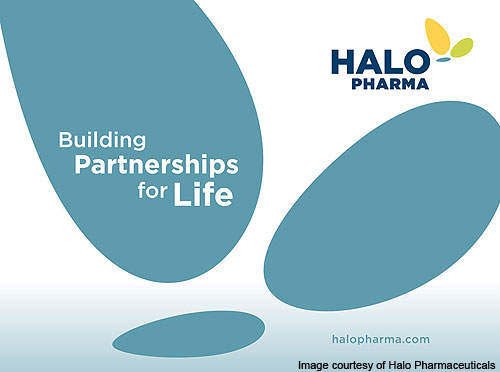 Halo Pharmaceuticals acquired the facility in early 2009 from Abott Laboratories.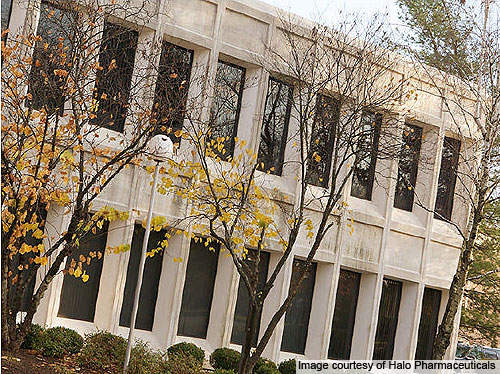 The facility was established in 1972.
Halo Pharmaceuticals' Whippany facility is a cGMP compliant pharmaceutical manufacturing and packaging plant. The facility was established in 1972 and was acquired by Halo Pharmaceuticals in early 2009 from Abott Laboratories.
The plant was originally owned by Knoll Pharmaceutical which sold it off to Abott Laboratories in 2001. Over the years, the facility has undergone multiple expansions and modifications and has been equipped with new capabilities in order to bring it in line with cGMP standards.
The facility is FDA and DEA (Drug Enforcement Administration) approved and operates with 80 members of staff.
Facility
The facility occupies 167,000ft² and accommodates a Kilo lab for API synthesis, microbiologic labs for testing and analytical method development, and chemistry laboratories. It also has two primary dispensing suites equipped with safety screening systems and dust control booths for product containment.
Additional solid dosage form manufacturing equipment at the facility includes Lodige 125l and 600l high sheer mixers and a Glatt 760l fluid bed granulator and dryer for wet granulation.
"Halo also manufactures key intermediates and high-value active ingredients in small volumes."
Drying equipment includes a 760l fluidised bed and a 600kg tray dryer. Equipment for drying compression and final blending includes 125l and 600l Lodige mixers, Littleford 3000l mixers and V blenders.
Compression is carried out in six tablet presses including five Kilian and one Fette rotary and double rotary compression machines. Compression capabilities include B and D compression, hard gel encapsulation and bi-layer tablet compression. There are two IMA and Zanasi capsule filling machines for encapsulation. Film coating equipment installed at the facility includes a Thomas Accela Cota Coating Pan in 48″ and 60″ sizes and aqueous suspension preparation vessels.
Sterile ointment is manufactured in a sterile Class 100 filling suite that provides through-the-wall sterile filtration to 0.2 microns. IWKA tube fillers of between 5gm and 45gm capacities are used. The suite is additionally equipped with ophthalmic capabilities and has an aseptic transfer vessel. The facility is also installed with Cherry Burrell equipment for liquid compounding and Sarong suppository manufacturing machines.
Primary packaging is carried out within enclosed suites that are separated from the secondary packaging operations by air pressure differential. Primary and secondary packaging equipment within the facility includes three king / slat fillers, a Klockner blister packaging line and National Instrument automatic vial fillers. The packaging lines are installed with bar code readers, vision systems with optical character recognition capabilities and weight-checkers to ensure compliance.
Halo pharmaceutical production
The facility undertakes a range of pharmaceutical development activities including manufacturing of clinical trial materials, conducting manufacturing scale up and registration batch manufacturing.
"The Whippany facility develops, produces and finishes multiple dosage forms."
It also offers technology transfer and validation in preparation for commercial manufacturing.
The facility develops, produces and finishes multiple dosage forms including compressed tablets, micro tablets, aqueous film coated tablets, capsules, sustained release beads, powders, liquids, ointments for both biologics and small molecules and suppositories. It is fully licensed to manufacture controlled substances.
It also manufactures key intermediates and high-value active ingredients in small volumes.
The facility additionally undertakes packaging of solid, semi-solid and liquid non-sterile and sterile dosage forms into a range of final packages including plastic and glass bottles, tubes and blister packs with PVC, PVDC, Aclar and other flexible materials.
Process technology
Technologies and processes available at the facility include dry blending, direct compression of tablets, high shear granulation, fluid bed drying, tablet film coating and tablet compression, wurster column based beads and bead coating, encapsulation and controlled substances handling.
Halo Whippany capacity
The facility operates at a production capacity of 3bn units of solid dosage forms, 500,000l of liquid dosage forms, 5m units of suppository, 200,000kg of ointment and 1,500kg of bulk powder per annum.