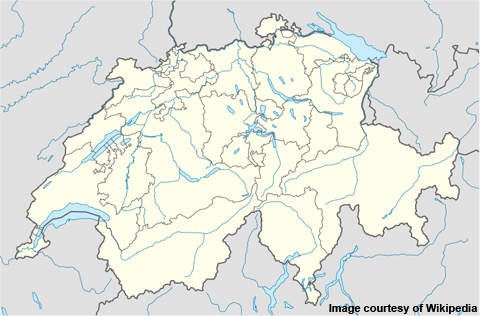 Helsinn constructed a new cytotoxic plant in Biasca, Switzerland.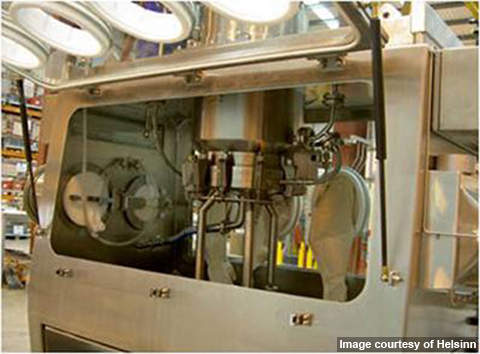 The new facility has two separate production suites.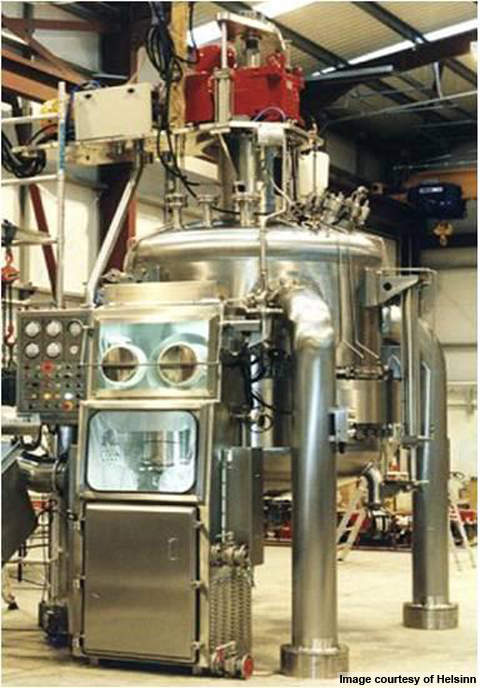 Each suite has three reactor units.
Switzerland-based pharmaceutical ingredient manufacturer Helsinn expanded its Biasca site in Switzerland with a new cytotoxic API manufacturing facility. The Sfr20m ($22m) facility is operated by Helsinn Advanced Synthesis, a division of the Helsinn Group. The plant began commissioning laboratory projects in mid-2012.
The facility is expected to meet the growing demand of cytotoxics and provide a smooth transition to the company into the cytotoxic market.
Development of this facility began several years ago, allowing the company to save approximately six months of construction and reduce the total investment required. The initial groundwork was laid in 2000, on completion of the high-potency APIs (HPAPIs) facility, the second manufacturing facility at Biasca. Construction continued until August 2010. Facility permits were granted in January 2011.
The ISO 14001 and OHSAS 18001 certified Biasca plant has been formed with the merger of Helsinn Chemicals and Helsinn Advanced Synthesis in 2010. Helsinn Chemicals opened in 1983 as the first facility in Biasca. The second HPAPIs facility was established in 1999 under the name Helsinn Advanced Synthesis. The merged facility is called Helsinn Advanced Synthesis.
"The merged facility is called Helsinn Advanced Synthesis."
HPAPI facility
The HPAPI facility was constructed at a cost of $23m (Sfr40m). The facility is a three-storey building with a 71m³ combined reactor capacity installed across five bays. Each bay is segmented into two sectors, providing separate areas for production and maintenance.
All the reactor bays are installed with one centrifuge within a separate containment bay. Separate space has also been allotted to two dryer suites within the facility.
The facility also accommodates a 600l plant equipped to produce HPAPIs in annual capacities ranging from 1kg to approximately 100kg.
New cytotoxic facility
The new cytotoxic facility is contrast in design to the existing HPAPI production facility in terms of layout, personnel and material flow. It includes dedicated space for R&D and QC. A small-scale GMP manufacturing area has been made available to produce smaller quantities of cytotoxic APIs for clinical and registration purposes. The GMP area can support capacities ranging from a few grams to hundreds.
There are two separate production suites, each designed to process one product at a time. The first production suite is equipped with three reactor units. It includes one 250l stainless steel glass-lined reactor and three Hastelloy C2000 reactors; with 250l, 400l and 0.125m³ capacities. The production suite can produce up to 10kg a batch.
"Helsinn Chemicals opened in 1983 as the first facility in Biasca."
The three reactor units also constitute the second production suite. Equipment installed includes one 630l stainless-steel, glass-lined reactor, one 630l Hastelloy C2000 reactor, one 800l Hastelloy C2000 reactor and one 0.25m³ Hastelloy C2000 filter dryer within a glove box. The combined production capacity of the area is up to 20kg a batch.
The production area of the facility has been designed to operate at temperatures ranging between -80°C and 160°C, and full vacuum up to +6bars for pressure.
Production
The facility began its production in July 2012 and produces Category 4 cytotoxic compounds with occupational exposure limits (OELs) not exceeding 30ng/m³ starting from 10mcg/m³. For more than ten years, the HPAPI facility has been developing category 3 molecules with OELs being in the range of 30ng/m³ to 10µg/m³).
HPAPI market
The demand for HPAPIs has been rising due its increasing prevalence in pharmaceutical pipelines. Due to high-entry barriers in terms of developing expertise including containment, contamination prevention and operator safety, HPAPI production is emerging to be a lucrative strategy for contract manufacturers. Less competition from developing API markets, including Asia and Eastern Europe is also prompting contract manufacturers in developed API markets to increasingly focus on HPAPIs.