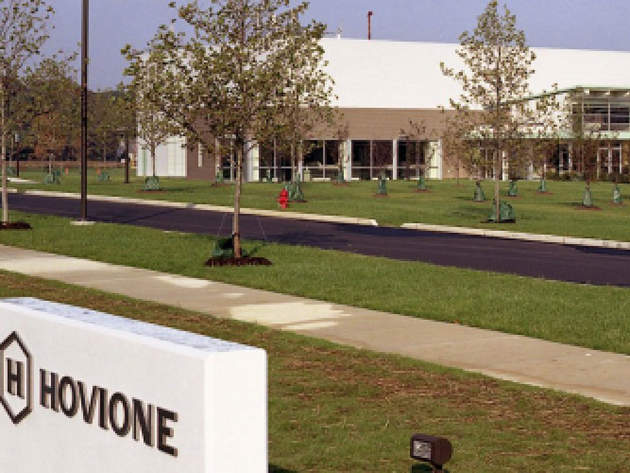 Portugal-based pharmaceutical company Hovione is expanding its active pharmaceutical ingredient (API) facility in East Windsor, New Jersey.
The expansion was announced in September 2015 and began in June 2016. It includes the addition of a commercial spray dryer unit, which is expected to come online in April 2017.
The expansion will double Hovione's drug substance manufacturing capacity and create up to 60 highly skilled jobs in East Windsor's local community.
Full-scale operations at the expanded facility are expected to begin by the end of 2017.
Details of the Hovione facility expansion in East Windsor
The API facility is being expanded to meet growing customer demand for Hovione's API and spray drying services. The expansion is also aimed at enhancing Hovione's global development and commercial capacity.
The project will add 30,600ft² (2,843m²) of space to the existing 24,000ft² (2,211m²) facility. The expanded facility will include a small production plant with 3,000l reactors and a size-three pharmaceutical spray dryer.
The facility will also feature the latest continuous drug product manufacturing technology integrated with direct compression and wet and dry granulation.
Products offerings and technologies used by the Hovione facility in East Windsor
The facility will offer a broad range of products and services for the pharmaceutical industry. With both the existing and newly expanded facility, Hovione will be able to offer a range of drug product manufacturing services, including drug substance, spray drying and hot-melt extrusion integrated with continuous manufacturing technology at a single location.
Continuous manufacturing technology is being developed as part of Hovione's partnership with US-based biopharmaceutical company Vertex Pharmaceuticals. The partnership began in March 2016 to produce Vertex's cystic fibrosis drugs Kalydeco and Orkambi.
The continuous manufacturing technology can create market-ready tablets within one day, compared to the conventional multi-step, multi-location batch production process, which can take up to four weeks or more to make commercial-ready medicines.
The technology also includes real-time release testing and is suitable for manufacturing precision medicines and breakthrough therapies.
The facility is due to begin continuous drug production by the end of 2017.
Contractors involved in the project
Engineering consultant Integrated Project Services (IPS) was awarded the contract for providing design and construction management services for the project.
IPS awarded the construction contract to US-based concrete contractor Madison Concrete Construction in April 2016.
Marketing commentary
Hovione was established in 1951 in Portugal. The company has four US Food and Drug Administration (FDA) approved sites in the US, China, Ireland and Portugal.
Since beginning operations in 2002, the manufacturing facility in East Windsor, New Jersey, has been providing process development and small volume API manufacturing. It offers a number of contract manufacturing services, including drug substance and particle engineering, and has qualified process development and analytical development teams who provide support.
The technologies used at the facility include spray drying, hot-melt extrusion, nanoparticles, co-crystals, wet polishing, jet milling, spray congealing, and inclusion complexes. The site has been regularly upgraded with the introduction of compound handling and particle engineering capabilities.