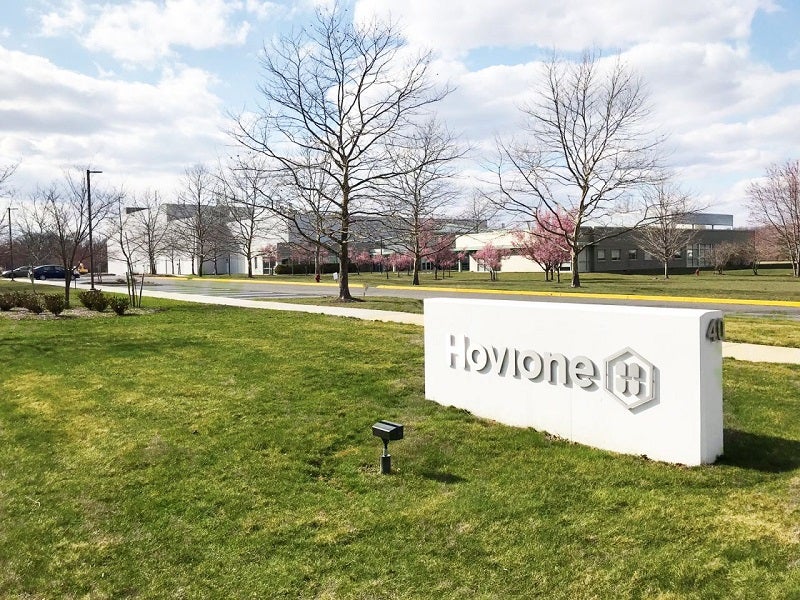 Hovione's pharmaceutical campus in New Jersey is being expanded with the addition of a 31,000ft² building next to the company's existing facility. Credit: Hovione.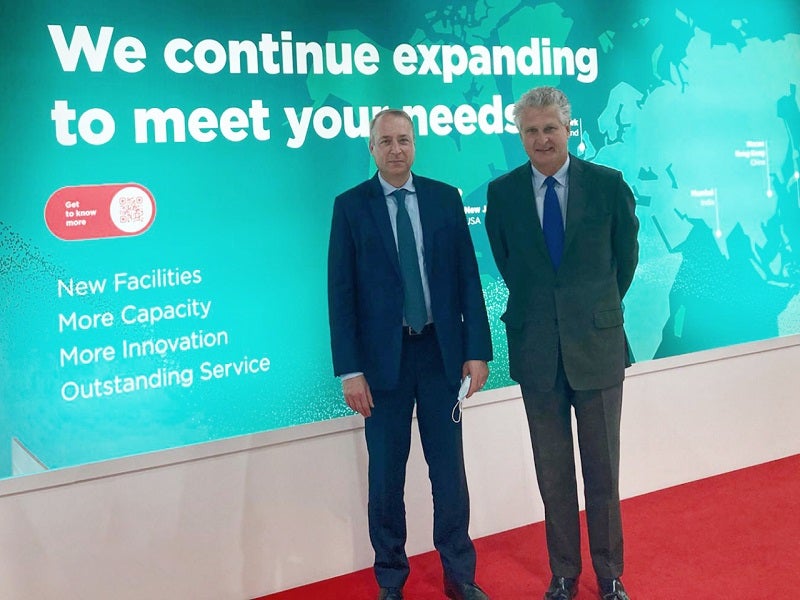 The expansion is expected to create up to 100 jobs over the next few years. Credit: Hovione.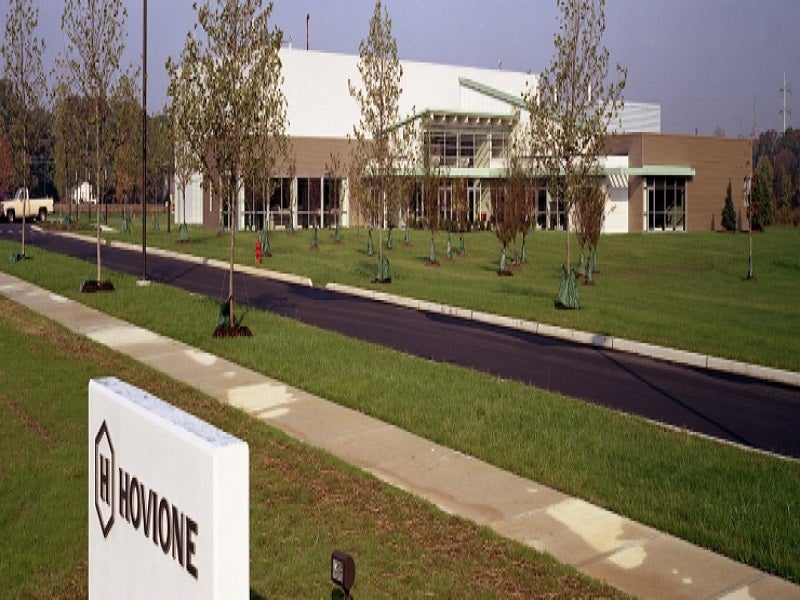 Hovione's New Jersey facility offers process development and small-scale active pharmaceutical ingredient (API) manufacturing. Credit: Hovione.
Portuguese pharmaceutical company Hovione will expand its manufacturing facility in East Windsor, New Jersey, as part of its $170m global expansion strategy, which will boost its global capacity by around 25%.
A ground-breaking ceremony for the facility's expansion took place in June 2016. The expansion will increase the company's active pharmaceutical ingredient (API) manufacturing and commercial spray drying capacity by 2023 and generate up to 100 jobs over the next few years. It will also add continuous drug product manufacturing capability to the site.
The $170m investment will boost Hovione's pharmaceutical custom manufacturing and development service business, which is being driven by growing demand for Hovione's services in drug substance manufacturing, drug product manufacturing and particle engineering. The investment is expected to create more than 300 jobs worldwide.
The company aims to be a leading provider of innovative and integrated solutions for the pharmaceutical industry worldwide by 2028.
Details of the new pharmaceutical campus location and expansion
Hovione's new pharmaceutical campus is located at 40 Lake Drive, East Windsor, New Jersey. The expansion will add a 31,000ft² building next to the company's existing 24,000ft² facility in East Windsor, which will transform the Hovione Campus into a state-of-the-art site.
A commercial spray dryer unit will be added to the site, designed specifically to handle potent APIs.
The expansion will double the facility's drug substance manufacturing capacity and enable Hovione to meet the demands of customers who prefer US-based manufacturing throughout their development and commercial cycles. It is also intended to strengthen the company's integrated API-Particle Engineering-Drug Product offering in the region.
Details of Hovione's existing site in New Jersey
Hovione's New Jersey facility began operations in 2002, offering process development and small-scale API manufacturing. The site was expanded with a new pilot plant that began operations in June 2017, featuring reactors up to 3,000l, a size three pharmaceutical spray dryer, direct compression, wet granulation and dry granulation with continuous drug product manufacturing technology.
The site also features high potent API handling, cryogenic, hot melt extrusion, and milling technology capabilities. It is housed with highly skilled and experienced process development and analytical development teams that assist the drug substance and particle engineering disciplines.
The facility provides an integrated offering from drug substance to drug product at a single location, using the latest technologies. The facility and quality control labs operate 24 hours a day, five days a week.
The site has been certified by the US Customs and Border Protection (CBP) for the Customs-Trade Partnership Against Terrorism (C-TPAT). It was awarded the Voluntary Protection Programmes (VPP) Star Award by the Occupational Safety and Health Administration (OSHA) in 2007, and the New Jersey Department of Environmental Protection Environmental Stewardship award in June 2020.
Marketing commentary on Hovione
Founded in 1959, Hovione is an integrated contract development and manufacturing company with more than 60 years of experience. The company currently operates four US Food and Drug Administration (FDA) inspected facilities in the US, China, Ireland and Portugal.
The company opened its first manufacturing plant in Loures, Portugal, in 1969, while its second manufacturing site was opened in Macau, China, in 1986. Hovione's third manufacturing plant was opened in New Jersey in 2001. Hovione opened a facility in Cork, Ireland, in 2009, which was given additional capacity in 2018.
The research and development (R&D) Centre at the New Jersey site was expanded, with an investment of more than €30m ($35.2m), in September 2018.
Hovione operates more than 590m³ of manufacturing capacity, employing a total of 1,600 people worldwide.
The company offers proprietary product development and licensing opportunities for drug products. It is a fully integrated supplier that provides services for drug substances, drug product intermediate, and complex drug products. It provides specialised API products to generic pharmaceutical customers and is the only independent provider of a complete range of inhalation services.