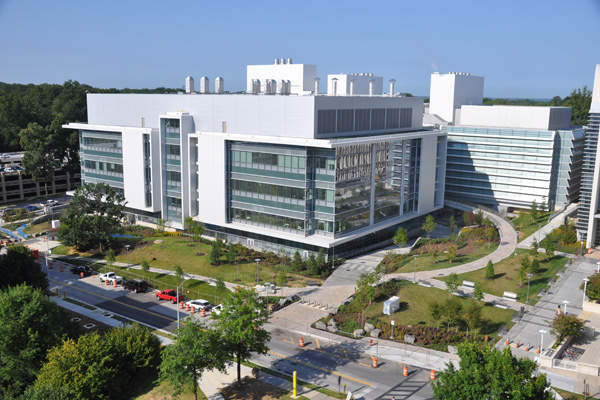 John Edward Porter Neuroscience Research Center was inaugurated in March 2014.
The facility accommodates more than 800 scientists in 85 laboratories.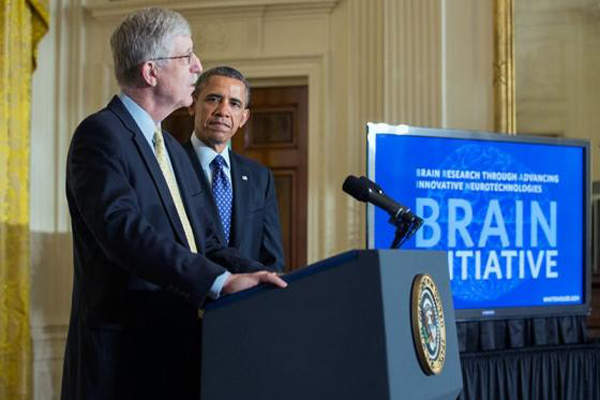 The facility was constructed as part of the America President Obama's federal initiative for more energy efficient buildings. Image courtesy of National Institute of Health.
The John Edward Porter Neuroscience Research Centre in Bethesda, Maryland, was opened and dedicated to the public in March 2014.
Situated on the western campus of the National Institutes of Health (NIH), the facility was named in the honour of former congressman John Edward Porter.
The facility supports the development of new approaches to understanding the role of the nervous system in health and disease. The centre was developed by the NIH.
Details of the John Edward Porter neuroscience research facility
---
---
The University of Miami began construction of a new neuroscience facility at the Coral Gables campus in April 2012.
---
The state-of-the-art interdisciplinary biomedical research facility features a total floor space of 500,000ft², which is spread over five storeys across two buildings that are connected by a glass atrium. The facility includes open laboratory spaces, offices and other resources.
The facility accommodates more than 800 scientists in 85 laboratories from ten different institutes, including the National Institute of Neurological Disorders and Stroke (NINDS) and the National Institute of Mental Health (NIMH). It features closed wet laboratories that are designed to support 28 principal investigators from seven sections of the NIH.
The basement of the building features a vivarium with more than 20,000 animal cages. The second floor comprises a vertical vivarium, vibration-stable core areas, hot and cold rooms, imaging suites and offices, as well as an advanced magnetic resonance imaging (MRI).
Facilities at the Neuroscience Research Centre include a four storey atrium, a cafeteria and a suite of conference and seminar spaces. Its interstitial truss structure allows easy maintenance and renovation of lab spaces. A self-shading curtain wall increases energy efficiency, while public areas can be used to host scientific symposia.
Construction of John Edward Porter neuroscience facility
The construction of the Neuroscience Research Centre was completed in two phases. Phase I began in 2001 and was completed in 2004. Phase II began in November 2010 and was completed in March 2014 with the addition of a 320,000ft² building.
Contractors involved in Bethesda neuroscience research centre
"NIH received $500m in federal funding for construction of the second phase of the Neuroscience Research Center."
The building that was constructed during the first construction phase was designed by Rafael Viñoly architects, while the second building design was created by Perkins+Will architects. Whiting-Turner Construction was awarded general construction contractor for both phases.
RMF Engineering was the civil engineer for the project,AKF Group and Stantec were the MEP engineers, and Thornton Tomasetti was the structural engineer. In addition, Mueser Rutledge Consulting Engineers was the geotechnical engineer, while Jensen Hughes, Mathews Nielsen Landscape Architects, Ann Kale Associates and Thompson & Sears, Wojciechowski Design, Ingersoll-Rand, Shen Milsom & Wilke, Van Deusen & Associates, Heitmann & Associates, Jacobs, Acentech, and Weidlinger Associates were also involved in the Phase I.
Jacobs Engineering provided programme management services for Phase II. Cagley & Associates was selected as structural engineer, while Affiliated Engineers Metro provided mechanical, electrical, plumbing and fire protection services.
Other contractors involved in the second phase included Johnson Bernat & Associates, William H Gordon Associates, Jordan Honeyman, Debra Gilmore, Lerch Bates and Miller Beam & Paganelli.
Financing of John Edward Porter centre for neuroscientists
NIH received $500m in federal funding for construction of Phase II of construction.
The funding was provided as part of federal Recovery Act proclaimed by US President Barack Obama in 2009.
Sustainability features at the neuroscience research building
The research centre was awarded a Leadership in Energy and Environmental Design (LEED) Gold rating. The building features environmentally friendly systems such as solar panels and geothermal energy systems, which will make the buildings 25% more energy efficient compared with other conventional laboratories.
The building also features an atrium, green roofs, ground source heat pumps, chilled beams and LED lights. It was constructed as part of the American President Obama's federal initiative for more energy efficient buildings.