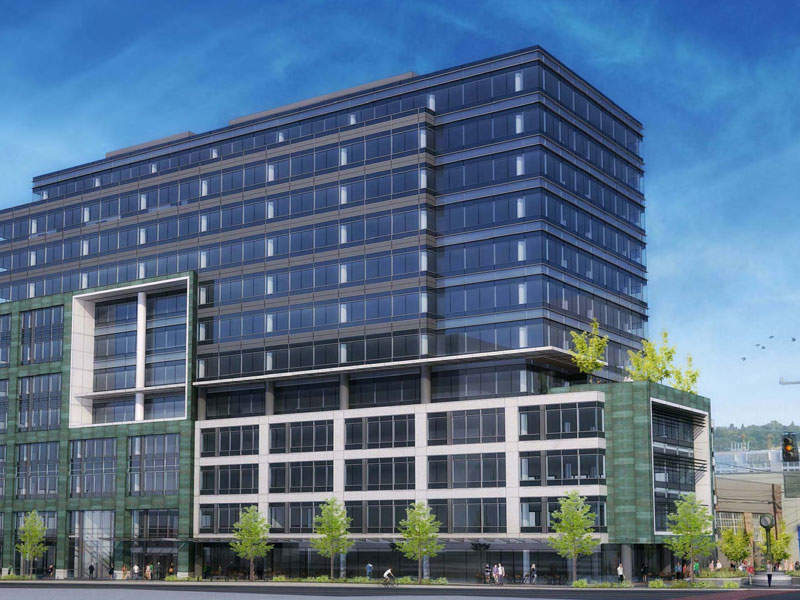 Artist's rendering of Juno Therapeutics' headquarters and research facility in Seattle, Washington. Credit: CollinsWoerman.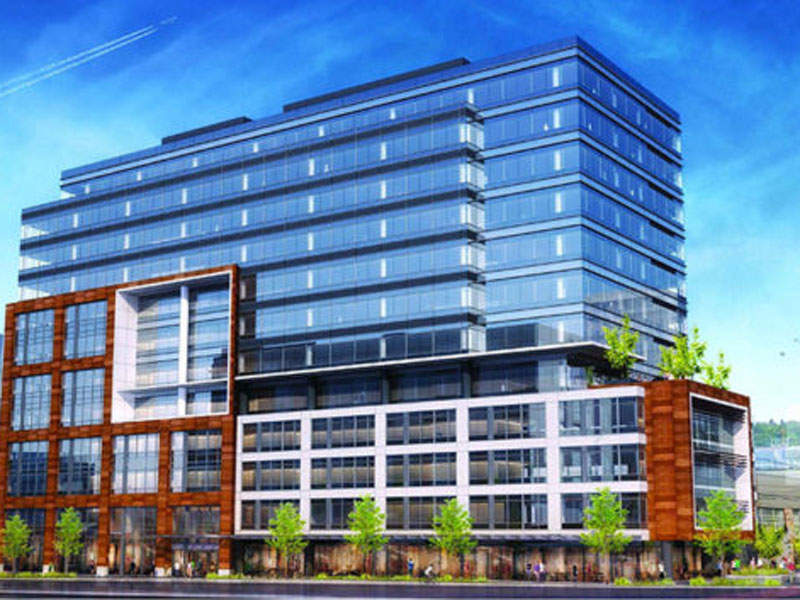 Juno Therapeutics' new headquarters and R&D facility was inaugurated in September 2017. Credit: PSF Mechanical.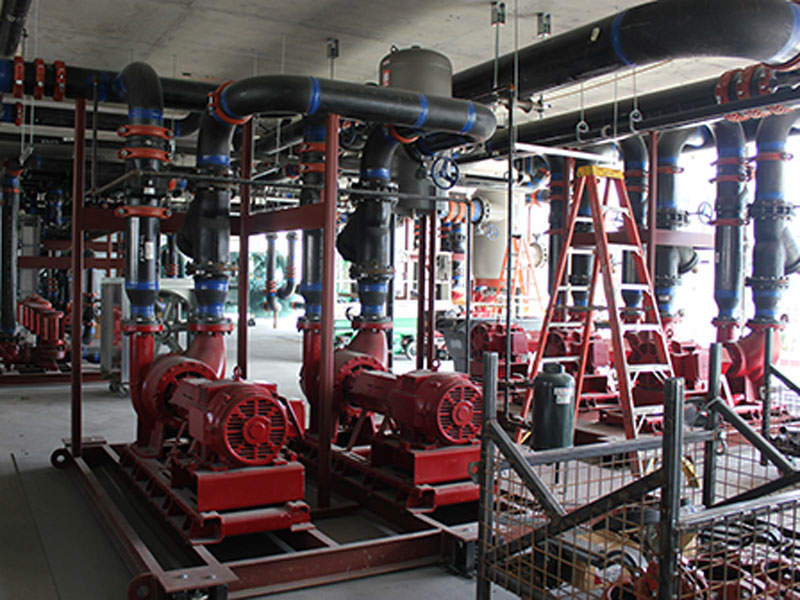 The third floor of the 400 Dexter Avenue biotech building incorporates mechanical equipment supplied by PSF Mechanical. Credit: PSF Mechanical.
In September 2017, Juno Therapeutics has inaugurated a research and development (R&D) facility in Seattle, Washington, with a $232m investment.
The biopharmaceutical company is engaged in developing innovative cellular immunotherapy drugs for the treatment of cancer.
Covering 90,000ft², the new headquarters is located in a 375,000ft² lab and office building at 400 Dexter Avenue North, South Lake Union, Seattle.
In February 2017, Juno filed an application with the US Securities and Exchange Commission to lease the top four floors of the 12-storey building for a seven-year period. The agreement includes three five-year options, which allow Juno to lease three more floors covering an area of 71,000ft².
For the first year, the company will pay a base rent of $48 for each square foot. This will then increase by up to 2.5% a year.
Opened in September, the facility will allow researchers and scientists to collaborate on the R&D of immunotherapy treatments and will contribute to the long-term growth of Seattle's biotechnology sector.
Design and features of Juno Therapeutics' Washington headquarters
The state-of-the-art biotech facility features research laboratories and office spaces to accommodate the company's researchers, scientists, technical professionals and administrative staff, who were previously located at three separate sites.
The building features 269,700ft² of laboratory and office space, a 13,800ft² retail area on the first floor, and a 128,000ft² car park with 457 below-grade parking spaces. The third level is dedicated to a complete mechanical room to serve the occupants' needs.
The building is built using steel frames, while the exterior comprises glass and masonry structures. Open space is provided towards the south and rooftop deck.
Construction of Juno Therapeutics' headquarters and R&D facility
Design work on Juno Therapeutics' headquarters and R&D facility was completed in February 2015. A ground-breaking ceremony was held in June 2015 and construction began in January 2016.
Salvaged site materials were used in the construction, helping to gain Leadership in Energy and Environmental Design (LEED) Gold environmental standard certification.
Contractors involved in the project
The life sciences building was designed by US-based architect CollinsWoerman and is owned by real estate firm Alexandria Real Estate Equities.
Construction firm BNBuilders was contacted by Alexandria Real Estate Equities to carry out the construction. Costigan Integrated provided design and construction management, owner's representation and cost estimation services under a subcontract from Alexandria Real Estate Equities.
PSF Mechanical was selected as the design-build mechanical contractor for the building.
In October 2016, Juno Therapeutics awarded a $43m contract to Skanska to complete the 155,000ft², seven-floor tenant improvement works at the building.
Other contractors involved with the project are Weisman Design Group, Hart Crowser and KPFF Consulting Engineers.
Marketing commentary on Juno Therapeutics
Established in 2013, Juno Therapeutics aims to develop new product candidates using its cell-based platform to treat a wide range of cancers and other human diseases.
With more than 500 employees, the company develops cancer immunotherapies using chimeric antigen receptor (CAR) and high-affinity T cell receptor (TCR) technologies to genetically engineer patients' own immune cells to treat cancer.
The company is currently developing multiple cell-based product candidates for the treatment of B-cell malignancies, solid tumours and myeloma.