KBI Biopharma has built a commercial biologics manufacturing facility in the Research Triangle Park (RTP) in Durham, North Carolina. Credit: North Carolina Biotechnology Centre.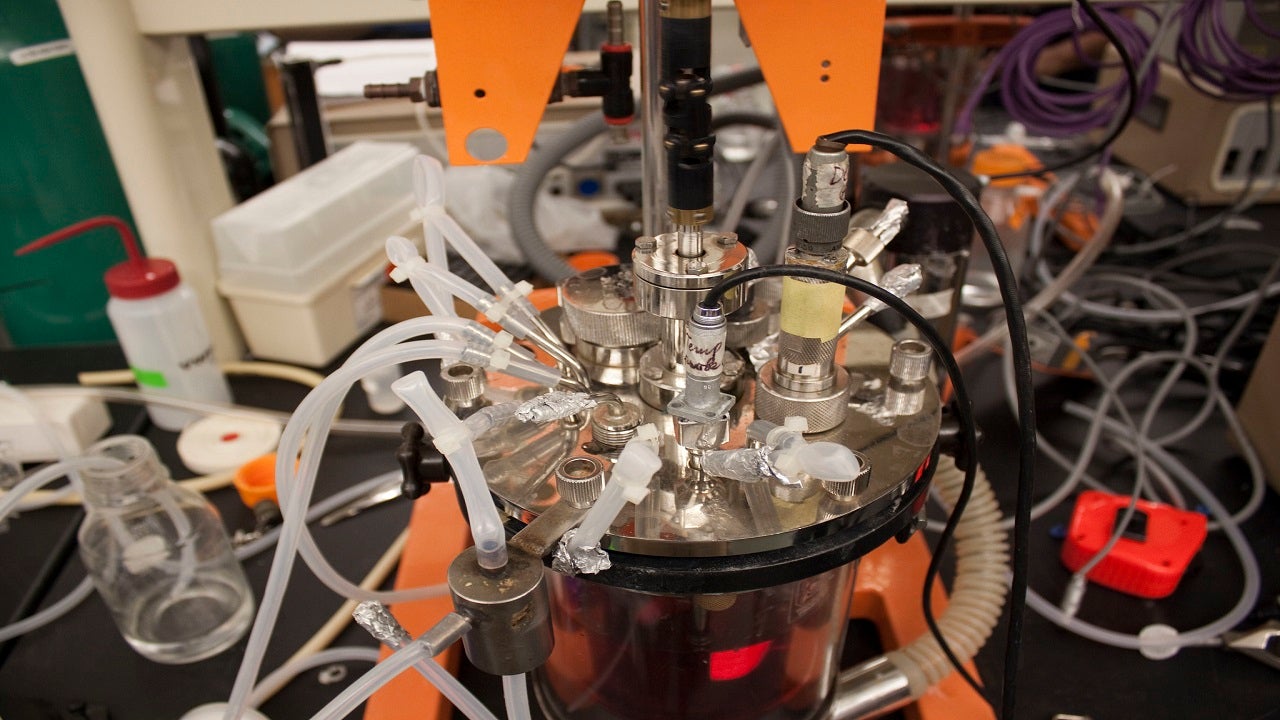 The facility is equipped with six 2,000l single-use bioreactor systems. Credit: Matt Janicki.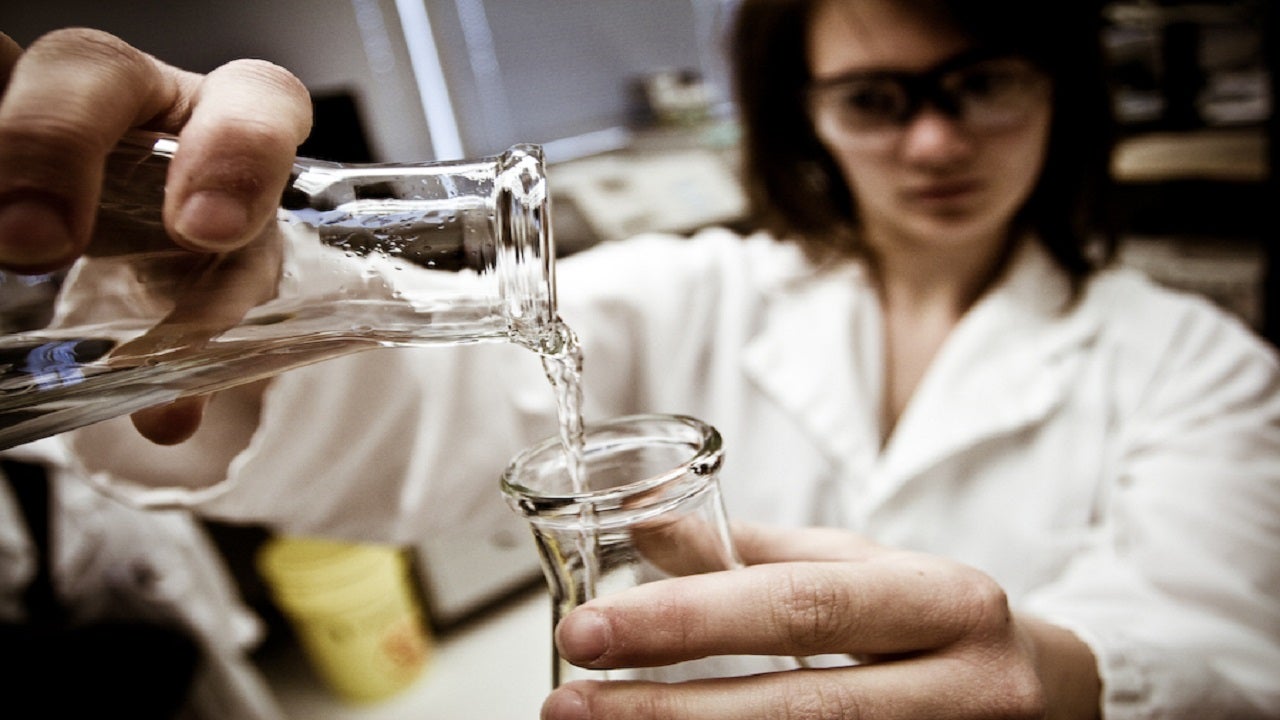 The new manufacturing facility was inaugurated in April 2022. Credit: Chelsea K.
US-based biopharmaceutical company KBI Biopharma has opened a commercial biologics manufacturing facility in the Research Triangle Park (RTP) in Durham, North Carolina.
The company co-invested around $150m in the facility together with an undisclosed pharmaceutical investor to facilitate the manufacturing of the client's therapeutic protein programmes. The facility also serves as a commercialisation option for KBI's existing and potential future clients.
Inaugurated in April 2022, the facility employs more than 200 people across several positions, including production, supply chain, engineering, quality control, and quality assurance. The number of employees at the plant is expected to increase to 350 by the end of 2022 as KBI focuses on hiring more employees at the facility.
Location of the biologics manufacturing facility
The site is located near KBI's RTP mammalian drug development laboratories in Patriot Park, a new multi-phase industrial development situated in the Research Triangle area. It is built by Strategic Capital Partners, a company based in Indianapolis.
The site was strategically secured in collaboration with Cushman & Wakefield due to its accessibility to highly skilled workforce, which combines the region's talent, and its technical and academic skills. It is also situated near the Raleigh-Durham (RDU) International Airport.
KBI Biopharma's biologics manufacturing facility details
KBI's state-of-the-art commercial manufacturing facility was built on a 150,000ft2 area to support the production of mammalian-based products, beginning with the late-stage clinical and commercial programmes of an undisclosed client. The biologics manufacturing facility is equipped with up to six 2,000l single-use bioreactors, as well as related harvest and purification equipment. Its design-build construction used KBI's proven single-use platform to make its supply reliable with dispensable equipment, automation, and complete utility back-up.
The design gives KBI the flexibility to house diverse manufacturing processes for mammalian-based biologics.
The facility incorporates Manufacturing 4.0 principles corresponding to JSR Life Sciences' ONEDigital initiative in its design and in the integration of advanced technologies. It features a ring corridor for suite access and a 'science on display' viewing corridor to display the facility to KBI Biopharma's clients.
The plant currently manufactures more than 70 commercial batches a year, which can be further expanded based on demand. It also provides the option of supporting KBI's clients through commercial launch material and market supply.
Advanced analytical services for characterising commercial product and release-testing capabilities will support manufacturing operations, as well as the commercial launch and routine supply of products.
The digital facility is equipped with data collection tools such as electronic batch reports, electronic logbooks, paperless materials management, and laboratory information management systems (LIMS) to manage the quality control data. The tools allow product quality and processes to be monitored in real time, as well as enable the adoption of artificial intelligence (AI) technologies in future.
Marketing commentary on KBI Biopharma
Established in 2013, KBI Biopharma, a subsidiary of JSR Life Sciences, is a biopharmaceutical development and contract manufacturing organisation based in the US.
The company provides fully integrated, expedited drug development and biomanufacturing services for mammalian, microbial and cell therapy programmes for pharmaceutical and biotechnology companies worldwide.
Its capabilities and services include cell-line development, process, analytical and formulation development, clinical manufacturing, commercial manufacturing, cell therapy, and characterisation and consulting. The company has partnered with more than 300 clients and employs more than 1,000 people worldwide.
KBI Biopharma has supported the development of more than 300 molecules in more than 70 indications.
In October 2020, JSR Life Sciences announced the expansion of its biologics manufacturing facilities in Geneva, Switzerland, with the development of a 5,600m2 biologic bulk drug substance manufacturing facility. This will allow KBI to provide bulk drug production of clinical current good manufacturing practice (cGMP) biologics for European customers. The site is expected to be operational by mid-2022 and will create more than 200 jobs.