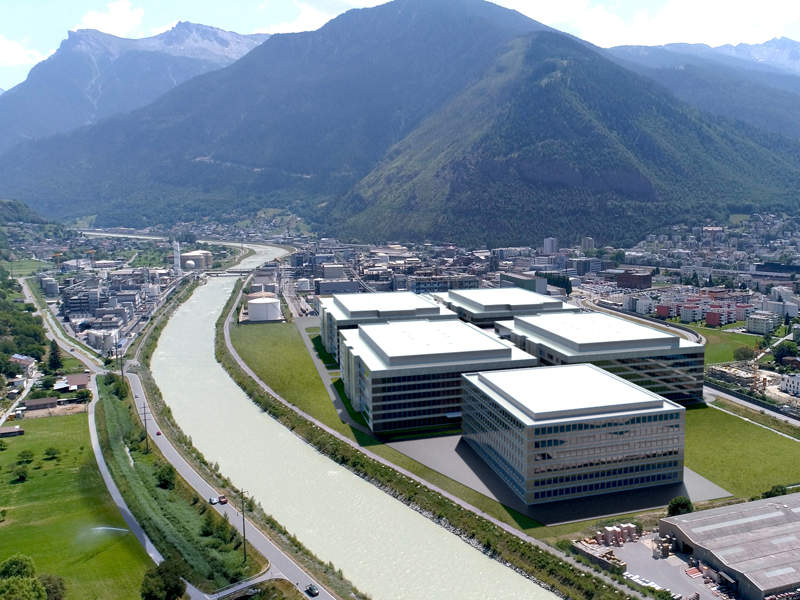 Lonza develops two new Ibex™ Solutions, namely Ibex Design and Ibex Develop, in Visp, Switzerland. Credit: Lonza.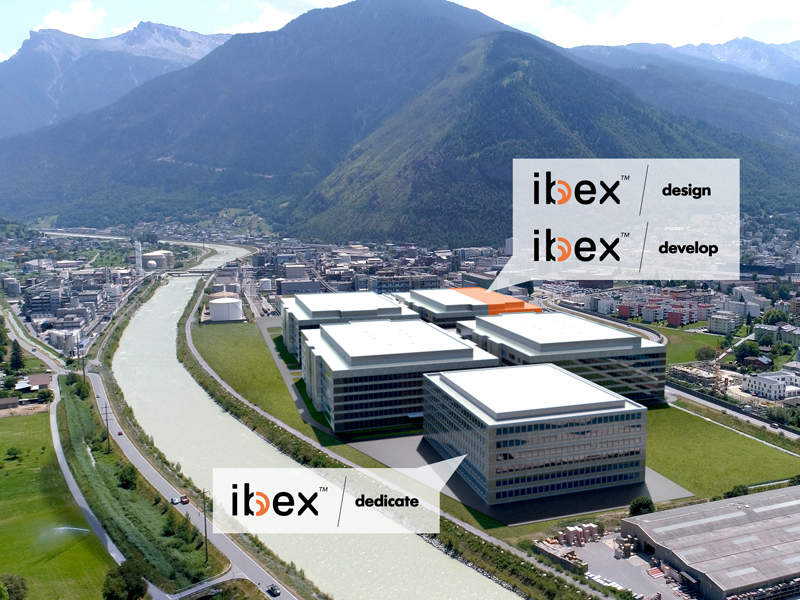 Ibex Solutions includes three innovative offerings, namely Ibex Design, Ibex Develop and Ibex Dedicate. Credit: Lonza.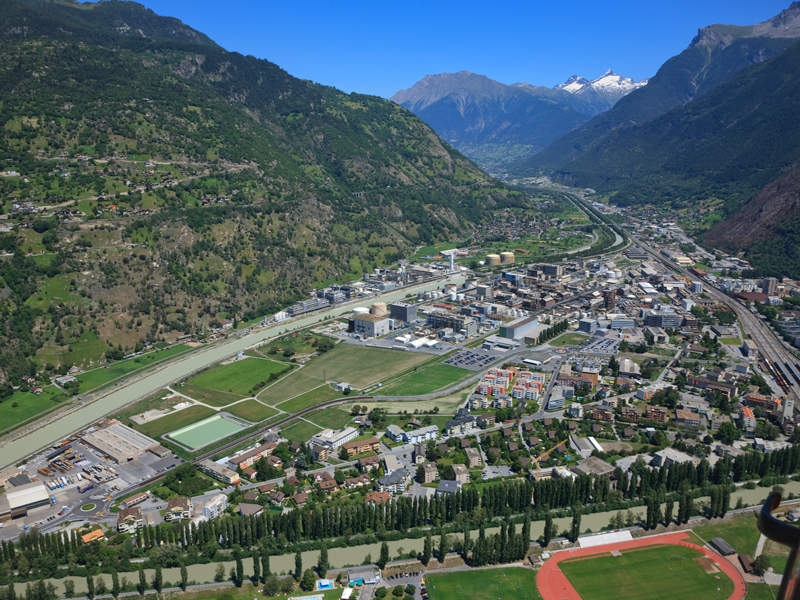 The Ibex biomanufacturing complex is a brownfield facility within the Visp site. Credit: Lonza.
Lonza has developed a new biomanufacturing complex at its biopark in Visp, Switzerland. Located in Valais, the biomanufacturing complex features five new state-of-the-art manufacturing complexes to house the company's Ibex™ Solutions.
The project was announced in June 2017 and initially included the construction of a biomanufacturing complex to house Ibex Solutions' operations. In September 2018, Lonza invested CHF400m ($414.6m) to develop additional manufacturing complexes and the launch of Ibex Solutions offerings, Ibex Design and Ibex Develop.
The complex's construction was completed in 2020. The facility allows Lonza's customers to scale up or scale out to different sites within the company's network in the US, Europe or Asia.
Lonza Ibex biomanufacturing complex details
The Ibex biomanufacturing complex is developed on a 100,000m² brownfield surface within Lonza's Visp site.
The complex offers modular biomanufacturing concepts to allow biopharma companies to manage product phases such as drug substance development and manufacturing. It features a technology-independent and highly flexible construction for various modes of engagement.
The biomanufacturing complex also utilises the GS Gene Expression System®, a proprietary platform technology that offers fast development of mammalian cell lines with a high yield.
Constructed in two phases, the first building of the biomanufacturing complex involved installing 17,000m² of facades.
Details of Lonza's Ibex Solutions
Lonza's Ibex Solutions include Ibex Dedicate, Ibex Design and Ibex Develop solutions.
Ibex Dedicate is an innovative customised supply solution that accelerates the development process before the product enters the market. The solution manages investment-associated risks and investment decisions. Its flexible operating models provide customised solutions for the production of mammalian and microbial vaccines, cell and gene therapies.
Ibex Design and Ibex Develop enable seamless operation at all stages of product development. Ibex Design offers fixed-price product packaging and fast delivery options for preclinical and Phase I stages of drug development, as well as reserving a manufacturing slot for clinical resupply.
Ibex Develop was designed for late-stage clinical trials requiring biologics licence application approval and marketing. The solution lets companies build capacity in a short period of time to meet growing demand. It also eliminates the need for technology transfer and allows process optimisations while improving operational efficiency.
The Ibex Solutions use single-use bioreactors and advanced automation technologies to enhance efficiency.
Contractors involved in the Lonza biomanufacturing complex
In March 2018, construction company Felix Constructions received a contract for the development of the first building's facade.
Switzerland-based Burckhardt+Partner acted as the architect and general planner for the construction.
Marketing commentary on Lonza
The Visp site is Lonza's largest site and hosts the majority of its manufacturing and research and development (R&D) operations.
Lonza manufactures a range of products for the pharmaceutical, agrochemical, electronics and aerospace industries at the site.
Lonza is also developing a biologics manufacturing facility at Visp in a joint venture with Sanofi. Construction on the project began in September 2017, with an estimated investment of CHF$290m ($302.5m).