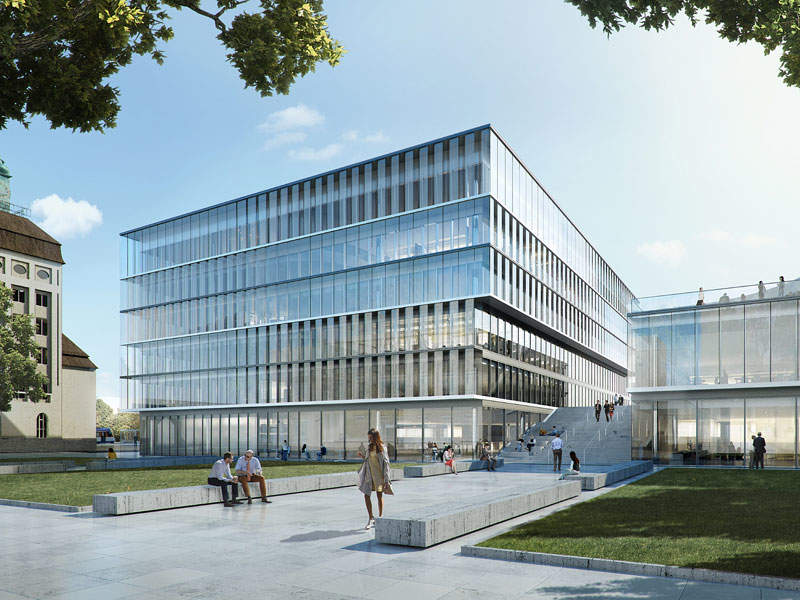 Merck KGaA's new innovation center at its Darmstadt site in Germany was inaugurated in May 2018. Image courtesy of Merck KGaA, Darmstadt Germany.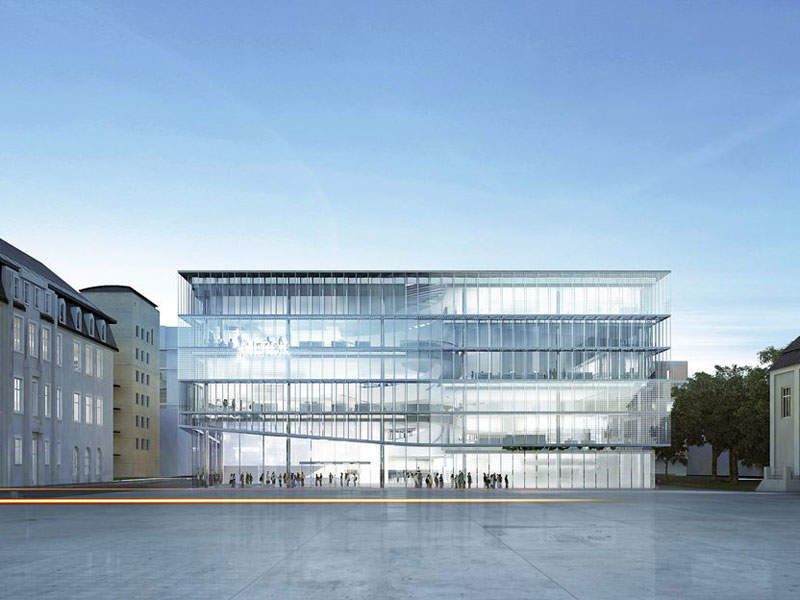 The open and transparent design of the new facility is aimed to encourage innovation and creativity. Image courtesy of Henn Architekten.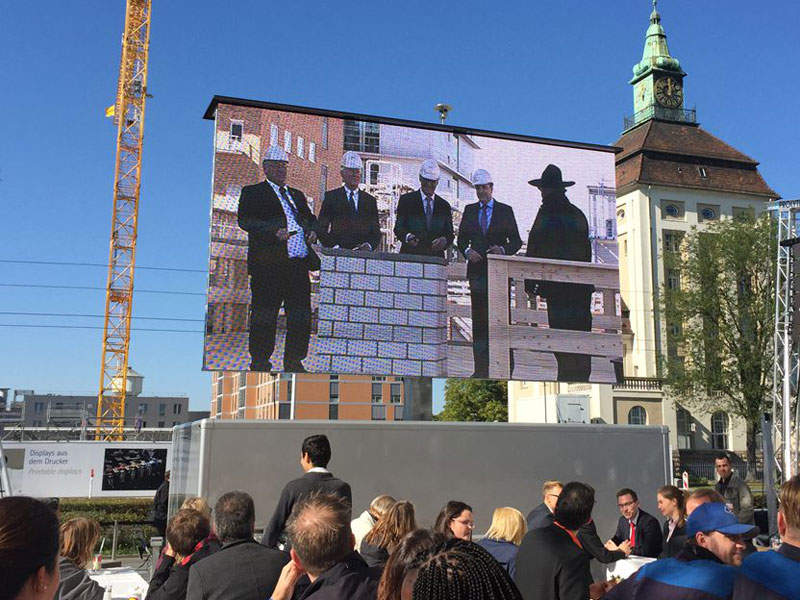 A groundbreaking ceremony for the start of construction took place in October 2015. Image courtesy of Henn Architekten.
Merck KGaA's innovation centre at its global headquarters in Darmstadt was built as a part of a €1bn ($1.12bn) strategic initiative.
The initiative aimed to transform Merck's existing operations in Darmstadt into the company's global headquarters. The new innovation centre performs research for new products and develops ways to implement co-operative projects.
A groundbreaking ceremony for the €69m ($77.3m) innovation centre took place in October 2015. The project was completed in March 2018 and inaugurated in May.
Merck's Darmstadt innovation centre details
The new innovation centre was developed between Merck's existing facilities in Darmstadt. As a precursor to the facility, Merck opened a modular innovation centre in 2015 at a cost of €17m ($19m). This modular centre provided a base for designing the functions of the new one.
The centre contains work spaces for creation of visionary products and services meant for the future. Some of these include indoor farming and 3D printing of medicines.
The centre's design also helped test new work environments, technologies, processes and work cultures, which promoted innovation. Outcomes of the test were implemented in the final innovation centre. Following the new centre's completion, the modular centre was converted into a visitor area.
Merck Innovation Center design and facilities
An open and transparent design was chosen for the new building to symbolise innovation, flexibility, and openness, while promoting communication and creativity.
The new centre comprises five levels and occupies a total area of 21,950m² with 7,100m2 floor space. The ground level of the building includes the entrance area, a cafeteria and an auditorium.
The first floor consists of open, flexible and secluded workspaces in various spatial concepts. Secluded workspaces are available for phone calls and focused work, while informal and flexible spaces with retreat areas and bean bags are available for brief team meetings. A library is also available.
Floors two to four include open and transparent rooms to promote a casual and collaborative work environment. A workshop for the development of prototypes is available on the fifth floor alongside social spaces and cushioned seating areas are available.
All floors of the building are connected by ramps and stairs. Stage areas between the project areas of each floor are available for use as needed.
A three-level employee cafeteria building adjoins the main building, providing food court style offerings. The second floor of the cafeteria serves Asian, Mediterranean and vegan cuisine while the ground floor features bakery, beverage and promotion stores. Seating areas are located along a façade.
Contractors involved
The innovation centre's design was developed by Henn Architekten. Other partners included Bollinger + Grohmann Ingenieure, ZWP Ingenieure, Topotek 1, Müller-BBM, Emmer Pfenninger and Lumen.
Ed Züblin was responsible for the structural work of the employee cafeteria and the centre's reinforced concrete construction. The metal ceiling was supplied by Durlum.
Merck's ONE Global Headquarters initiative details
Merck's initiative aims to establish Darmstadt as the company's main site by 2020. Development of the innovation centre and employee cafeteria form the main part of the initiative.
Merck has already completed the development of a parking garage and two energy stations. Other projects planned under the initiative include a pharmaceutical packaging facility, an organic light-emitting diode (OLED) production building and a pharmaceutical laboratory.