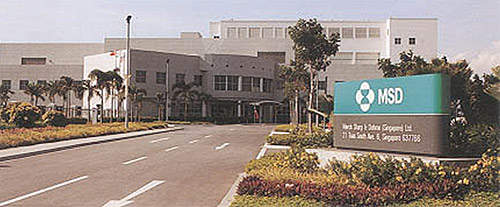 MSD facility at Tuas Biomedical Park, Singapore.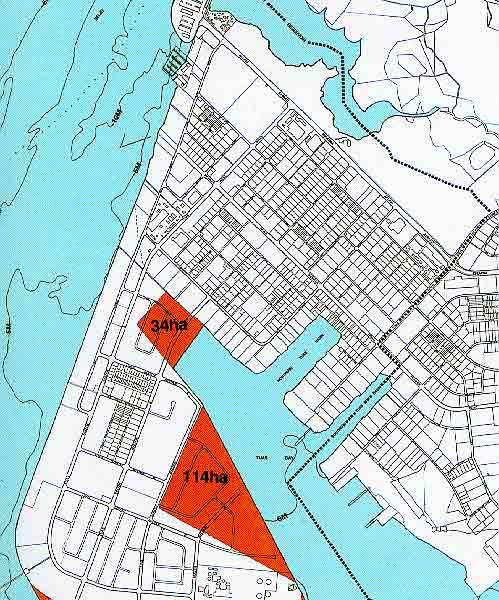 Tuas Park area map.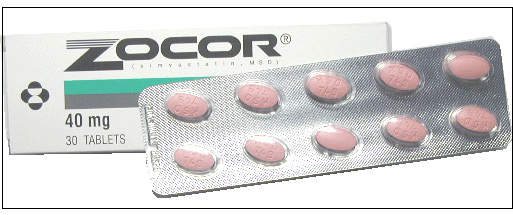 Zocor - being used in a 'cholesterol-busting' combination treatment.

Singulair - being used in a combination asthma and hayfever treatment.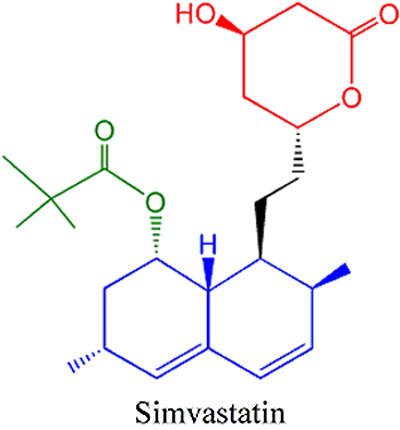 Simvastatin chemical structure.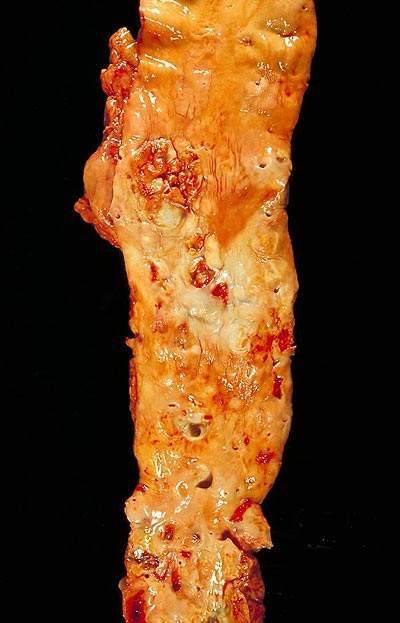 An atherosclerotic aorta caused by high cholesterol that may be prevented with the new combination treatment.
Merck Sharpe & Dohme, known as MSD Technology Singapore Pte Ltd in Singapore, opened their newest manufacturing facility on 9 October 2003 in Tuas Biomedical Research Park, Singapore. This is the second facility the company has opened in Tuas during the last two years. The new formulation plant is situated adjacent to the bulk pharmaceutical plant opened in September 2001 on a 49-acre site of reclaimed land. The investment for the formulation plant forms a part of the $500 million Merck has earmarked for its Tuas manufacturing campus and is thought to be in the region of $100 million.
FORMULATION FACILITY PRODUCTS
The new formulation facility has more than 15,000m² of floor space and is expected to 'manufacture' a newly approved cholesterol medication. The new medication will be compounded from Ezetrol (ezetimibe), a drug manufactured by Schering-Plough, and Zocor (simvastatin), a drug manufactured by Merck, to give a new combination therapy. The new 'cholesterol-buster' combination therapy will combine the cholesterol absorption inhibitor, ezetimibe, with an already widely-used statin, Zocor (simvastatin), which reduces cholesterol production. Clinical trials have shown that the combination therapy is much more efficacious than either drug alone. As of October 2003, the combination drug treatment is currently awaiting FDA approval.
MERCK AND SCHERING-PLOUGH STRATEGIC ALLIANCES
The worldwide sales of Zocor have slowed down considerably in the last year due to increased competition from new products. The new combination therapy approach should provide a new lease of life for Zocor in the marketplace. Merck and Schering-Plough are collaborating as MSP Singapore Co LLC (Merck/Schering-Plough). A second collaboration will focus on a once-daily hayfever and asthma treatment, which combines Schering-Plough's allergy and cold medicine, Claritin, with Merck's asthma medicine, Singulair. This product may also be 'manufactured' at the new formulation facility.
CONTRACTORS AND EQUIPMENT
The formulation facility has been designed and constructed by Foster Wheeler. Foster Wheeler was responsible for project management, procurement, engineering, construction, outfitting and validation. The stainless steel pipe fitting and process vessels were serviced, provided and installed by Hycon. The plant design has adopted a modular approach, to integrate with the bulk pharmaceutical plant and also to allow further expansion on the site at a future time. Further construction is planned in the near future.
At the opening ceremony for the new plant Deputy Prime Minister Tony Tan announced that JTC Corp and the EDB Biomedical Sciences Group were discussing the possibility of setting up a central utility plant with an unnamed firm for companies operating in the Tuas Biomedical Park. When this comes about, it will offer common utilities and services such as chilled and wastewater treatment services to tenants in the park, including Merck.
MERCK SINGAPORE FUTURE INVESTMENT AND EMPLOYMENT
The two new plants have brought Merck's total work force in Singapore to over 350. The facility is Merck's second manufacturing plant in Singapore and takes the investment of the parent company past $500 million. Merck has announced there will be more investment. The two facilities have used only about a third of the 49-acre site it has at the Tuas Biomedical Park and thus there is room for further expansion. The formulation facility has added about 100 jobs to the Merck work force at the site. Merck has shown continuing investment interest in the Australasian sector of its market since this sector accounts for 11% of its total worldwide sales.