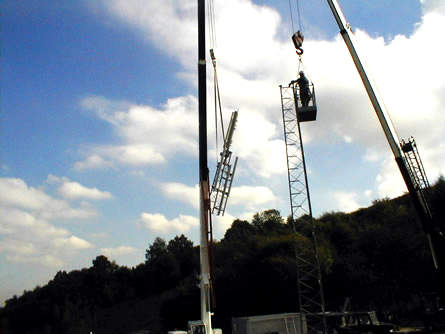 Merck has build the 272,000ft² vaccine production plant on a 262-acre site in Treyburn Corporate Park on the north side of Durham, North Carolina, US.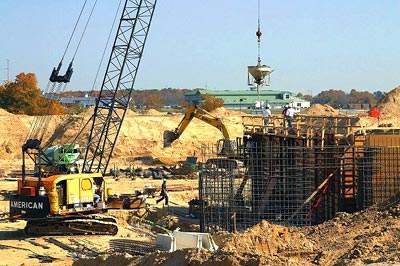 The project is expected to provide high-profile work for several local contracting firms.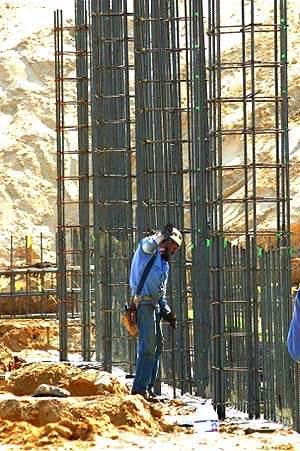 The buildings will consist of a cGMP warehouse, an energy centre and 700ft of connecting utility corridor / spine.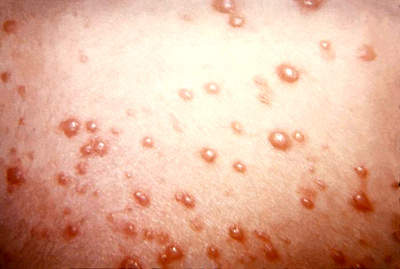 One of the vaccines produced at the plant will be used to treat chicken pox.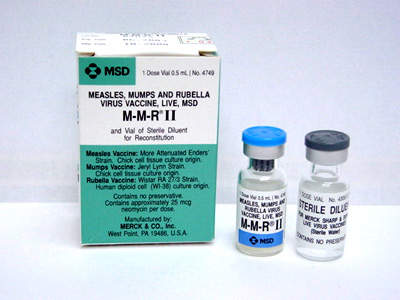 MMR vaccine produced by Merck at their other site in Pennsylvania.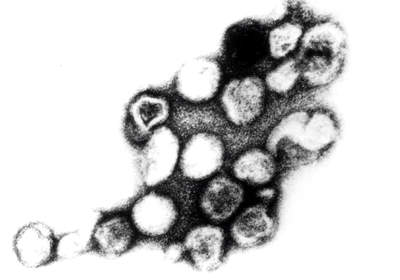 Rubella virus.
Merck's 272,000ft² vaccine production plant is located on a 262-acre site in Treyburn Corporate Park on the north side of Durham, North Carolina, US.
The facility was designed to produce two vaccines – one for chicken pox and the other for measles, mumps and rubella (MMR), and later named the Maurice R Hilleman Center for Vaccine Manufacturing. This was done in memory of the late Maurice Hilleman, an American researcher who developed more than 36 vaccines for measles, mumps and rubella, and a number of other common vaccines routinely recommended for children in the US.
The facility is being built in three phases; construction began in 2004, and will finally be completed in 2012.
The first phase was mechanically complete by the last quarter of 2008, and was validated and approved by the US Food and Drug Administation (FDA) in November 2010. Approval was delayed after issues were raised regarding the plant's procedures and systems. This phase is ramping up to production, and the first batch of Varivax chicken pox vaccines should be available by the end of 2011 or early 2012.
Eventually, the plant is expected to produce more than two thirds of Merck's annual live virus vaccine stock, which could amount to over 25 million doses per year. The new facility will also manufacture M-M-R II, Proquad and Zostavax. The latter is a shingles vaccine that was approved by the FDA in May 2006.
The company sees the Durham site as an opportunity to introduce efficiencies and cut waste. As of September 2010, investment in the facility totalled $750m.
The facility employs more than 400 workers with approximately 230 people hired in 2010. Merck expects to hire another 250 staff in 2011, and by 2012 around 700 people are expected to be employed at the plant.
Construction contractors
"The company sees the Durham site as an opportunity to introduce efficiencies and cut waste."
The site was acquired in late 2003 and preparation began in June 2004. The project has provided high-profile work for several local contracting firms and more than 500 construction workers. The design, engineering and construction contract for the vaccine manufacturing facility was awarded to several large construction / engineering companies, including Turner Construction Company of New York, Fluor Corporation, Jacobs Engineering Group (architect and lead engineer for the manufacturing facility), Flad & Associates, Affiliated Engineers and The John R McAdams Company.
Contract progress
Turner was chosen to build two of the four buildings on the Merck campus to be used for its energy centre, which supplies the facility with steam, chilled water, cooling liquid and conditioned air. The energy centre also has space for materials warehousing. These two support buildings were designed by a joint venture effort of Flad & Associates and Affiliated Engineers. Flad operates an office in Raleigh, and AEI has a local office in Chapel Hill.
Fluor Corporation was involved with Merck's plans to build in Durham from day one, assisting with site selection services when the company was still looking all across the East Coast for a location for the plant. Fluor was responsible for the construction of the 166,000ft² manufacturing plant at Treyburn Park (but designed by Jacobs Engineering of Pasadena).
Mass grading and site preparation work was completed by the end of 2004 allowing construction work to begin. Building permits were issued for the facility buildings by the County in late 2004. Concrete for the manufacturing building foundation was poured in late 2004. Foundation work for the two support buildings started in early 2005. The three buildings were ready on schedule for Merck to start the fitting out process for the operation in early 2006.
Engineering firm The John R McAdams Company, based in Research Triangle Park, provided site work engineering for Merck's underground utility system for the entire 262 acres. There is a fourth building for administration operations on the campus, which also contains a refectory.
Support building design
The buildings consist of an 80,300ft² two-storey, good manufacturing practice (cGMP) warehouse, an 8,600ft² energy centre and 700ft of connecting utility corridor / spine. The first floor of the warehouse contains areas for cGMP and non-cGMP materials, -70° and -20° freezers, shipping and receiving areas, pallet exchange area, locker/toilets, weigh and dispense area, offices and a piping shop.
The second floor houses mechanical, electrical and instrumentation shops, computer machine room, site communication and data collection room, document and plant storage, office area, break room, and mechanical control centre room. The energy centre facility can contain chillers for water and glycol chillers, air compressors, circulation pumps, condensation tanks, air compressors/dryers and mechanical control centre/control room areas.
New facility equipment
The new facility has an automatic vial distribution system that can handle more than 100,000 doses of product per day in an aseptic manufacturing environment. The plant also includes a state-of-the-art lyophiliser line, where glass vials that have been filled with a mixture of sterile water, live virus and other ingredients enter the line with a rubber stopper placed on top. The vials exit sealed after two days containing a plug of freeze-dried vaccine that has to be refrigerated at -10°C.
"The new facility has an automatic vial distribution system that can handle more than 100,000 doses of product per day."
Even though no other drug maker is moving frozen vials, Merck move shelves containing up to 116,000 vials of frozen vaccine using robots, which travel along a rail. In the event breakdown, engineers would have about 30 minutes to make repairs before vaccines start to thaw.
Funding
The site was chosen because of the tax and economic incentives — worth up to $45m — offered to Merck at state and county level, and the concentration of quality scientific and technical personnel living in the Research Triangle area.
The North Carolina legislature will provide $39.6m in incentives in accordance with the Job Growth and Infrastructure Act (JGIA). The incentives breakdown into: $24m from the JGIA to purchase ($10.5m) and develop ($13.5m) the site (Site Infrastructure Development Fund), a $4.7m tax rebate on construction materials and a ten-year cash grant of $3.7m.
Merck is also entitled to receive up to $4.1m in Job Development Investment Grant funds, which are awarded to new and expanding businesses and industrial projects. The incentive package also includes $1.46m in William S. Lee tax credits, $625,000 in worker training, $3m from the North Carolina Department of Transportation and $6.14m in sales tax refunds. A cost-benefit analysis indicates the Merck plant will generate $118m in gross state product annually.
These incentives were provided on the basis of capital investment of at least $100m and the provision of at least 100 jobs on completion of the project.
Merck's confidence sparks new expansion
In December 2006 Merck decided to increase its global manufacturing capacity for vaccines by making a further investment of $100m in the Durham facility.
This second phase of expansion further increased the company's production capacity of MMR, chicken pox and shingles vaccine.
The new custom-designed expansion added 115,000ft² and has provided room for sterile processing, formulation equipment, lyophilisation equipment, automatic inspection equipment, testing labs, and high-speed packaging. The second phase of construction began in 2007 and was completed in 2010. Durham County Commissioners approved an additional incentive of $1m in January 2007.
In June 2008, Merck announced a third phase of expansion. The $300m expansion representing the bulk of project will result in 200 new jobs. Scheduled for completion in 2012, the expansion will involve installing equipment upgrades and construction of a $12m, 45,000ft² testing lab, which will employ between 50 and 60 people.