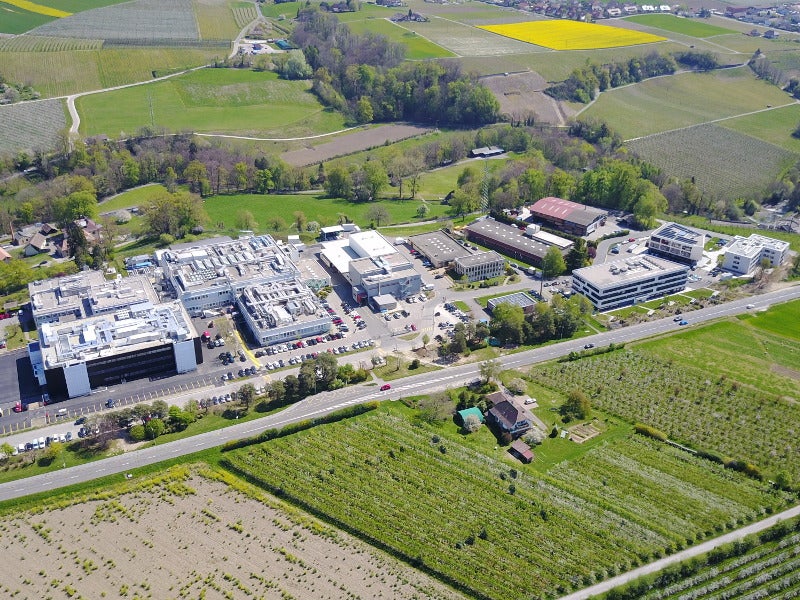 Merck is expanding its biotech manufacturing facility in Aubonne, Switzerland, with a new building. Image courtesy of Merck.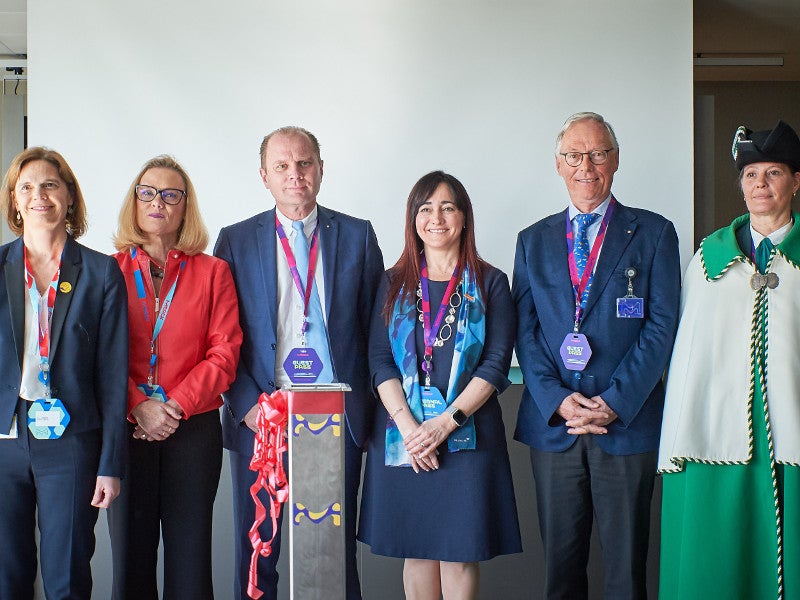 The new facility is being developed with an estimated investment of $165.85m. Image courtesy of Merck.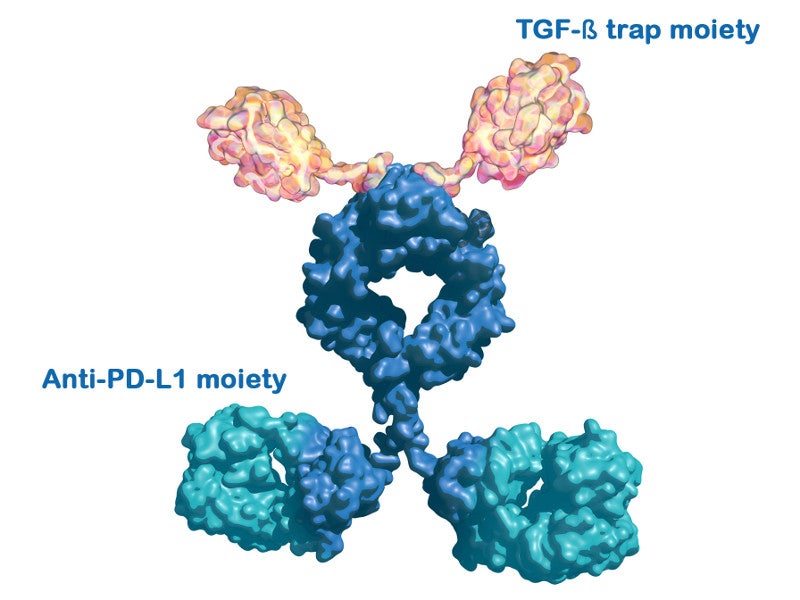 Investigational cancer candidate M7824 (bintrafusp alfa) will be developed in the new facility. Image courtesy of Merck.
In March 2019, Merck announced plans to expand its biotech manufacturing facility in Aubonne, Switzerland.
The expansion includes a biotechnology development and manufacturing facility, which will cost an estimated $165.85m over a period of five years.
The plant will help the company meet the growing global demand for biotechnology drugs and support its portfolio of biotech medicines.
The latest expansion is part of a CHF1bn ($1bn) investment programme initiated by the company in Switzerland in the last decade. Construction is scheduled for completion in 2020.
Merck's biotech manufacturing facility location
Merck's biotech manufacturing facility is located in Aubonne in the Morges district of the Canton de Vaud region. The 360 companies and 400 laboratories in this area provide employment to approximately 20,000 people.
Aubonne is one of two significant sites that manufacture the company's biotech medicines. The site hosts offices and laboratories for global functions, including manufacturing, supply and quality control.
Details of the biotech manufacturing facility expansion
The new building will feature aseptic filling and quality control laboratories with novel design and state-of-the-art technologies. The facility will adopt a flexible operations model to increase productivity on demand. The new quality control laboratory is expected to be operational in 2021.
Aseptic filling lines will be equipped with isolator technology to avoid contamination hazards. The technology utilises good practice in aseptic filling to ensure the safety of injectable drugs.
One of these lines will be utilised for freeze-dried formulations, while the other will process liquid formulations. They are expected to be operational in 2023 after validation from relevent regulatory authorities.
The set up will replace the existing infrastructure and undergo technology and capacity upgradation, enabling the production of up to 27 million vials a year.
Biotech medicines to be developed in the facility
Approved medicines such as Gonal-f® (follitropin alfa for injection) and Bavencio® (avelumab) will be manufactured in the new building.
Gonal-f is a human follicle stimulating hormone used to regulate reproductive processes in the body, while Bavencio is a fully human monoclonal antibody (mAb) approved for the treatment of Merkel cell carcinoma.
Products such as investigational cancer candidate M7824 (bintrafusp alfa) will also be developed in the facility. M7824 is being investigated for the treatment of multiple difficult-to-treat cancers such as non-small cell lung and biliary tract cancers.
Details of the existing biotech manufacturing facility
Established in 1984, the existing manufacturing facility in Aubonne is capable of performing the entire biotech manufacturing cycle, including small-scale process development of drug substances, commercial production of biological drug substances, fill/finish and packaging activities.
The site was expanded with the addition of a new state-of-the-art packaging building in 2017. This facility was developed for visual inspection, secondary packaging and shipping of biotech medicines.
Marketing commentary on Merck
Merck is a US-based biopharmaceutical company operating in segments such as healthcare, life science and performance materials.
The company has an 18-site network globally for the production of the company's biotech and pharmaceutical medicines.
The company is present in 11 locations in Switzerland, where it employs 2,300 people. It has approximately 52,000 employees in 66 countries worldwide.