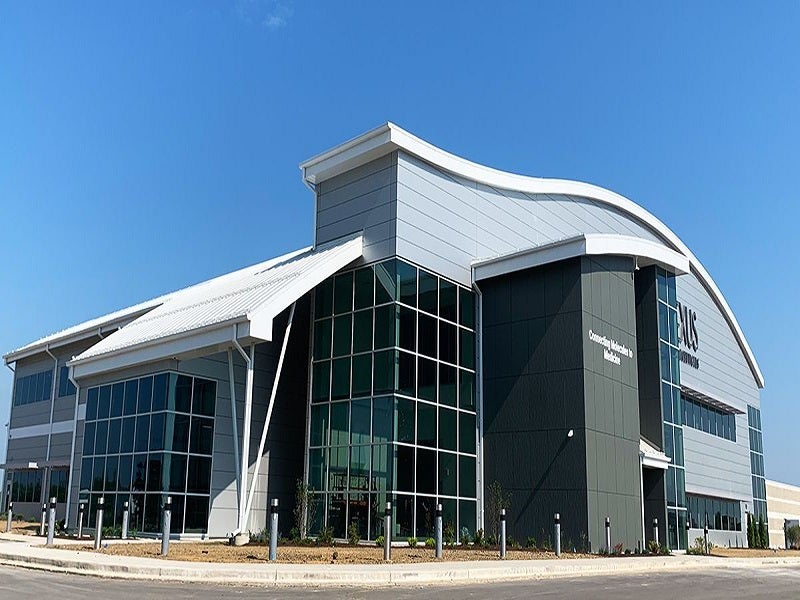 Nexus Pharmaceuticals opened a sterile injectable manufacturing facility in Kenosha County, Wisconsin. Credit: Business Wire.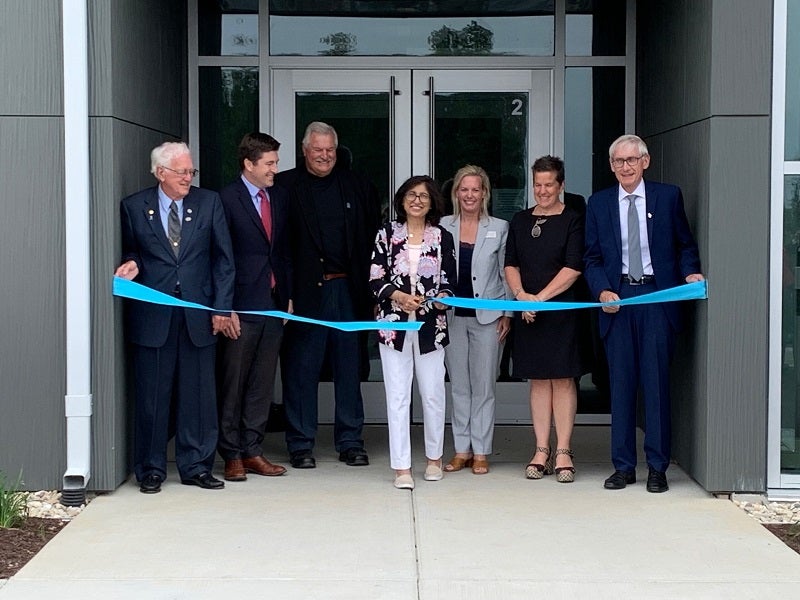 The facility features cutting-edge technology, including an advanced isolator system and multiple lyophilisation machines for maximum product protection and sterility. Credit: Nexus Pharmaceuticals.
US-based healthcare company Nexus Pharmaceuticals has opened a sterile injectable manufacturing facility in Pleasant Prairie, Kenosha County, Wisconsin.
Also known as Project Tomorrow, the facility manufactures critical-need sterile injectable drugs for several therapeutic areas, including oncology, neurology and cardiology. It allows the company to meet increasing demand for high-quality and accessible generic sterile injectable drugs while helping to reduce drug shortages.
Nexus has so far invested $100m in the facility's construction. The facility will be further expanded in multiple phases, involving a $250m total investment over a period of ten years.
The Kenosha Area Business Alliance is providing financial support for the project through the Kenosha County High Impact Fund. The Wisconsin Economic Development Corporation (WEDC) is supporting the project by authorising up to $1.5m in state income tax credits over the next four years.
Construction of the facility began in August 2019 and was completed in July 2021. Commercial production is expected to begin in 2022 once approved by the US Food and Drug Administration (FDA).
Location of the Nexus Pharmaceuticals sterile injectable manufacturing facility
Nexus' sterile injectable manufacturing facility was developed on a 16-acre site located in Prairie Highlands Corporate Park in the village of Pleasant Prairie, Kenosha County.
The site is located along Interstate 94, north of Highway 165. The facility is 30 minutes away from the company's headquarters in Lincolnshire, Illinois.
The company bought the land from the Village of Pleasant Prairie in July 2019. The facility is supported by Wisconsin Economic Development Corporation, The Milwaukee Seven and Kenosha Area Business Alliance.
Details of the sterile injectable manufacturing facility
The first phase involved the construction of a three-storey, 84,000ft² (7,803.8m²), advanced manufacturing plant. The building is equipped with the latest technology, including multiple lyophilisation, freeze-drying machines, and an advanced isolator system.
The isolator system is designed to minimise the risk of contamination and maximise product protection and sterility.
The lyophilisation machines are used to manufacture Nexus' current drug portfolio, as well as generic and speciality injectable drugs.
Contractors involved in the project
Integrated Project Services (IPS), a US-based engineering, architecture and technical consulting services company, was chosen to design the sterile injectable manufacturing facility.
American construction company Turner Construction provided construction management services for the facility.
Benefits of the Nexus Pharmaceuticals facility in Pleasant Prairie
The sterile injectable manufacturing facility will create direct jobs for more than 77 people in high-tech manufacturing, engineering, science, quality control and supply chain management, with an average annual salary of $70,000.
The project generated between 237 and 379 direct and indirect jobs during its construction phase. Its operational phase is expected to create up to 134 indirect jobs.
These jobs will contribute up to $512,000 in annual state income tax revenue to Wisconsin, which will also support the continued growth of the pharmaceutical manufacturing industry in the region.
Marketing commentary on Nexus Pharmaceuticals
Founded in 2003, Nexus Pharmaceuticals manufactures hard-to-formulate, easy-to-use speciality and generic drugs that are less labour-intensive.
The company's injectable drugs are currently manufactured by third-party contractors, primarily in Europe and the US. Its product pipeline comprises a number of high-quality FDA-approved critical-need injectable medications in several therapeutic areas, including oncology, anaesthesia, endocrinology, cardiovascular and neurology.
Some of Nexus' products include Arsenic Trioxide, Dicyclomine HCL, Isoproterenol HCL, Procainamide HCL, Prochlorperazine Edisylate and Sodium Nitroprusside injections.
In February 2021, Nexus Pharmaceuticals announced it was in a position to support efforts to increase vaccine manufacturing in response to the Covid-19 pandemic. The Project Tomorrow facility's new capacity allows Nexus to start producing vaccines while continuing to manufacture its existing products.