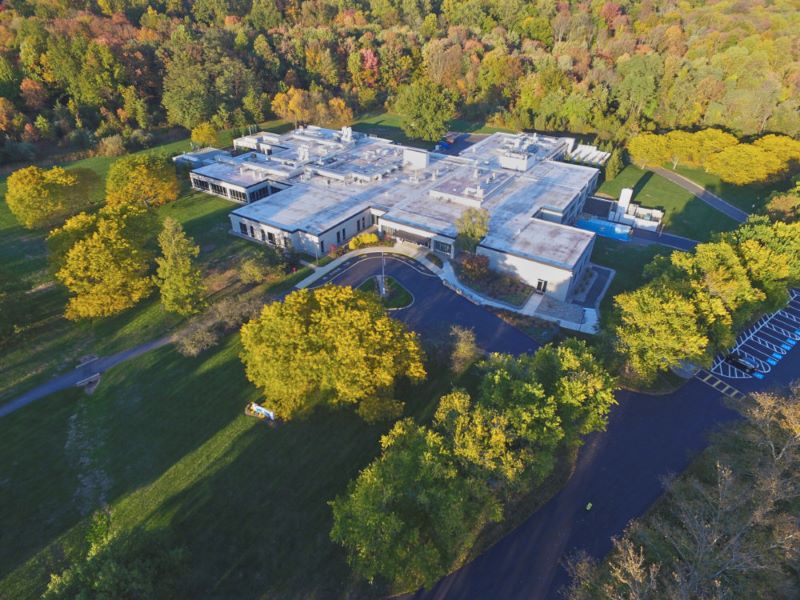 NJ Bio's new manufacturing facility is located at 350 Carter Road in Princeton, New Jersey. Credit: Business Wire.
The company relocated its headquarters to Princeton from North Brunswick in May 2021. Credit: Business Wire.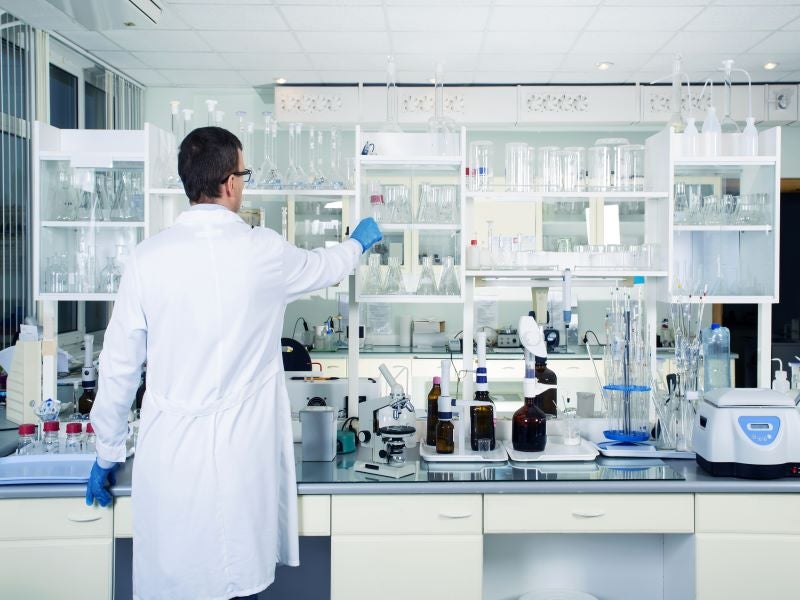 NJ Biopharmaceuticals' clients range from large pharmaceutical and biotechnology companies to start-ups. Credit: Timof / Shutterstock.com.
US-based contract research organisation NJ Biopharmaceuticals will open a state-of-the-art manufacturing facility in Princeton, New Jersey, to offer good manufacturing practice (GMP) manufacturing capabilities for bioconjugates and small molecules to its antibody-drug conjugate (ADC) customers. The facility will also incorporate the company's new headquarters, which were relocated from North Brunswick in May 2021.
Operational activities at the manufacturing suites are expected to begin in 2022.
NJ Biopharmaceuticals facility location
NJ Biopharmaceuticals' new manufacturing facility and headquarters will occupy the complete main campus facility located at 350 Carter Road in Princeton, New Jersey. US-based biopharmaceutical company Bristol-Myers Squibb previously occupied this facility.
The site is easily accessible via US Highway One and the New Jersey Turnpike and is near the Newark, Philadelphia and John F Kennedy (JFK) international airports.
NJ Biopharmaceuticals' new facility details
The facility initially covered a 35,000ft2 area and encompasses a state-of-the-art laboratory space and headquarters. This was expanded to around 79,000ft2 in December 2021 to accommodate GMP manufacturing capabilities.
The expansion will enable the company to manufacture GMP-grade payload-linkers, drug candidates and antibody-drug conjugates for initial to late-stage clinical studies to meet increasing demand from its clients.
It is intended to help the company better integrate with its partners to support their clinical programmes through the drug discovery and development processes, as well as allowing the company to transition from a contract research provider to a contract development and manufacturing organisation (CDMO).
Facilities and equipment at the Princeton site
NJ Biopharmaceuticals' Princeton facility features five laboratories for bioconjugation, the custom synthesis of toxin-linkers, the synthesis of high-potency active pharmaceutical ingredients (HPAPIs) utilising containment glove boxes, the manufacturing of research-grade proteins and antibodies, functional assays and PK bioanalyses, process development, and flow chemistry.
The site's new Class A laboratories are equipped with 42 fume hoods and sophisticated instrumentation to provide protein conjugations, multi-step chemical synthesis from milligram to multigram scale, as well as functional assays and bioanalytical services.
The facility's in-house equipment includes two 500MHz and one 400-MHz Agilent nuclear magnetic resonance (NMR) spectrometers, two Waters Synapt-G1 Q-time-of-flight (TOF) systems, two Waters Xevo-G2 TOF systems, several Agilent 1200s and Waters Acquity liquid chromatography (LC) systems, preparative high-performance liquid chromatography (HPLC) systems, Waters e2695 high-performance liquid chromatography (HPLC) systems and Agilent 1260 Infinity HPLC systems, Agilent 1290 ultra-performance liquid chromatography (UPLC) system, Agilent 7890B gas chromatograph (GC) systems with headspace sampler, Parker Balston hydrogen generator, and Isco Combiflash purification systems.
Other equipment available at the facility includes an ion chromatography system, flow reactors, high-pressure autoclaves, electrochemistry kit, a multi-scale peptide synthesizer, stability chambers, a titrator, an osmometer, a fluorescence microscope, and a protein purification systems lyophiliser.
The equipment also include a -80℃ freezer, a ventilated weighing enclosure, a vacuum atmospheres glove box configured for closed-loop containment, centrifuges, a spectrophotometer, a multi-mode plate reader, a tissue culture hood, a thermal cycler, an immersion cooler, incubators with shaking platforms, liquid nitrogen storage, a chemiluminescence scanner, a Western blot kit and a flow cytometer.
Marketing commentary on NJ Biopharmaceuticals
NJ Biopharmaceuticals is an integrated chemistry services provider that provides integrated chemistry and biology services to clients ranging from large pharmaceutical and biotechnology companies to start-ups.
The company offers specialist services in bioconjugation, payload-linker synthesis, medicinal chemistry, nucleotide chemistry and application of BioNMR to drug discovery programmes, including protein degraders. It also offers expertise in flow chemistry and process development and provides innovative solutions for large-scale continuous manufacturing needs.
NJ Biopharmaceuticals has an exclusive partnership with Amar Chemistry in India for flow chemistry services and chemical process research and development (R&D).
Other than the Princeton facility, the company has two future current good manufacturing practice (cGMP) facilities at the Bridge Business Centre in Bristol, Pennsylvania.