Project Type
Vaccine production plant
Location
Rockville, Maryland, US
Estimated Investment
$5m
Completion
2008–early 2009
Sponsors
Novavax, GE Healthcare
General Contractors
Xcellerex, Whiting Turner Construction, Jacobs Engineering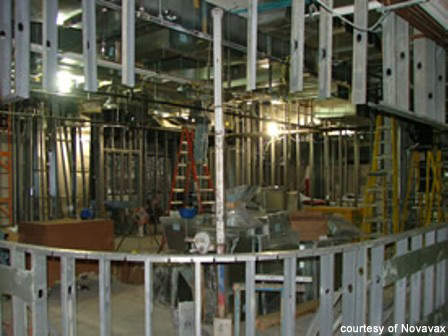 The Novavax facility is a pilot-scale facility but will soon be able to produce commercial quantities of vaccines.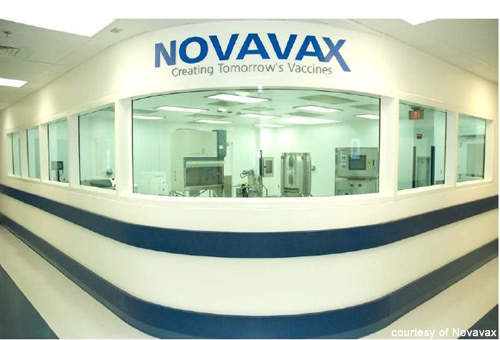 VLP technology is expected to revolutionise vaccine production.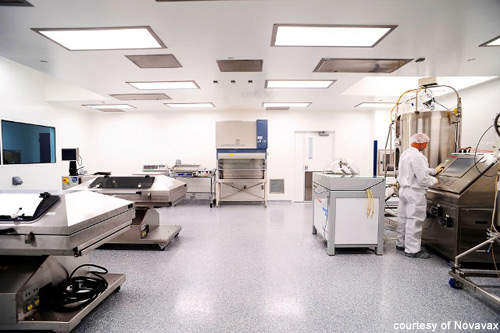 A VLP plant can be set up for about a quarter of the cost of an egg-based facility in half the time.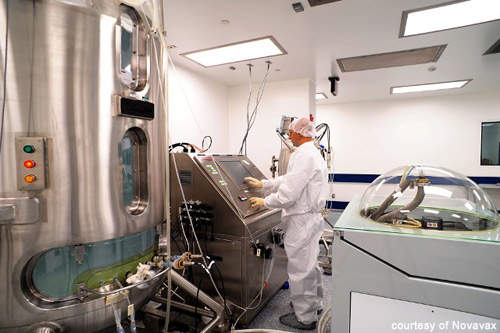 A lot of equipment used in production is disposable, meaning much lower costs for cleaning equipment and labour.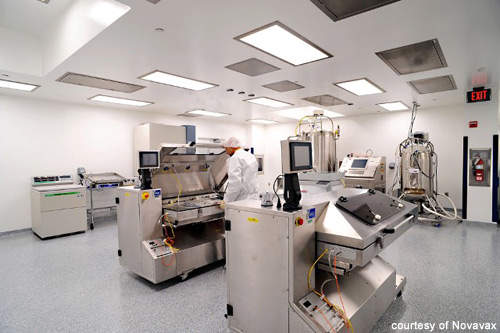 VLP vaccines need much lower doses than traditional vaccines to be effective.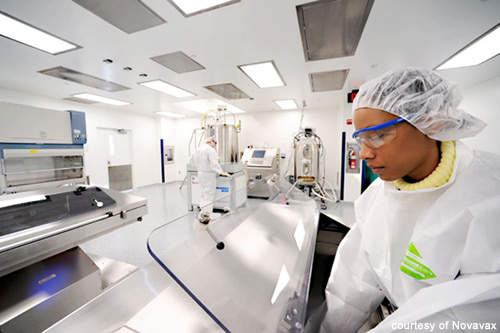 The VLP approach uses non-pathogenic insect cell cultures in production.
Novavax is a biotechnology company developing a novel process to create vaccines against a wide range of infectious diseases. The company's advanced manufacturing methods will use virus-like particle (VLP) technology to produce new potent, recombinant vaccines in a short time-scale.
Free eBook
3 Key Tips for a Successful Design Build Project
With supply chain disruptions and inflation creating new challenges for delivery teams, design-build projects are booming. This e-book looks at the 3 essential tips a project delivery team must consider when delivering a successful Design Build project.
by Oracle
Novavax's most recent virus targets include pandemic influenza (swine and avian flu) as well as seasonal flu, respiratory syncytial virus (RSV) and varicella zoster virus (VZV). The vaccines produced are in human clinical trials.
In 2007 Novavax began a project to set up a pilot-scale vaccine production facility at its Rockville, Maryland headquarters, moving from its Philadelphia site.
The new facility is able to produce vaccine products for clinical trials and commercial use at the 1,000l scale. Novavax, which has 86 employees at Rockville, has partnered with GE Healthcare to exploit the new vaccine production technology.
VLP technology
VLP technology uses cell culture to rapidly produce three proteins (recombinant hemagglutinin (HA), neuraminidase (NA), and matrix (M1) protein) that are specific to an emerging influenza strain. These protein units then 'self-assemble' into an enveloped non-infectious particle called a 'virus like particle' that resembles the influenza virus and will affect the human immune system in the same way as a vaccine to build immunity to the mimicked virus.
This method can produce a vaccine within ten to 12 weeks of identification of a new strain and can provide an exact match to wild-type influenza strains.
"VLP technology uses cell culture to rapidly produce three proteins that are specific to an emerging influenza strain."
The yields from this method are much higher (seven to ten times higher in terms of protein weight from reactor volume) than more mainstream egg or mammalian cell culture production.
Production facilities can therefore be much smaller and set up at a much lower cost; a 1,000 to 2,000l reactor will give the same amount of material as a 20,000l reactor using traditional mammalian cell culture methods.
This high-yield methodology also uses a nonpathogenic baculovirus (insect cell-based virus) in production, which lends itself to the use of disposable manufacturing equipment, also lowering the costs.
Novavax and GE envisage that small vaccine production plants can be set up exactly where they are needed, in small countries where a virus pandemic is likely to strike. Timescales are also important as the insect cell-based vaccine from Novavax can be produced from the virus DNA or from a DNA sequence provided by the World Health Organization and be ready within ten to 12 weeks, just in time for a pandemic peak.
In contrast, the traditional egg culture method is likely to take 20-24 weeks to have vaccine material ready for use. In their Phase I and Phase II clinical development work, Novavax and GE Healthcare used 200l wave reactors to produce VLP vaccines in the plant at Uppsala in Sweden and also used purification steps that were conducted in disposable vessels.
Pilot facility
The pilot-scale facility at Rockville was constructed between December 2007 and May 2008. Whiting Turner Contracting was involved in the construction and building alterations. Initial qualification of the facility was completed in May 2008. Final equipment in the form of disposable reactor liners was delivered in September 2008 and the facility came into production in early 2009.
"The GMP-compliant facility is capable of producing 2–3 million doses of monovalent pandemic influenza vaccine per week."
The pilot facility was built by Novavax, as a proof of concept for its novel manufacturing system.
This is expected to revolutionise vaccine production, cutting the costs of setting up a new production plant and allowing these facilities to be much smaller but just as productive as traditional ones.
Jacobs Engineering was asked by Novavax to produce a design for a new concept in vaccine manufacture. This initial design included multiple wave bioreactors, as had been used by GE Healthcare, but this was modified to include stirred reactors.
This would give an enhanced production yield and could use disposable liners, allowing a completely disposable manufacturing process that does not require a pathogenic organism.
The 10,000ft2 pilot facility, including production support and media and reagent preparation space, uses a high-performance 1,000l disposable stirred reactor from Xcellerex. This is supported by two Wave bioreactors and a 200l Xcellerex bioreactor for seed preparation. The GMP-compliant facility is capable of producing 2-3 million doses of monovalent pandemic influenza vaccine per week at a protein level of 15 mcg HA/dose (50-75 million doses in six months).
The cost of setting up the facility, bearing in mind that the building already had mechanical systems in place including a pharmaceutical air and water system, was around $5m.
"VLP vaccines have also been shown to require much lower doses to achieve the same effectiveness as accepted vaccines without using adjuvants."
Future production
The VLP system of producing vaccines developed by Novavax seems to have several advantages, as displayed by less expensive and more rapid manufacture. The development process approach means a fully functioning production facility can be constructed in just two years.
The use of high gas transfer rates in production means that higher insect cell culture densities can be used in the reactors, therefore there is higher productivity per unit volume, so smaller reactors can be used and consequently facilities are much less expensive to construct.
There is no need for expensive clean-in-place automated cleaning and sterilisation systems and a lot of the large traditional stainless steel reactors and transfer vessels are redundant.
This disposable approach uses free-standing modular skids with removable liners, flexible tubing for connections, and disposable filters and chromatography columns in purification. Disposables use also means much less labour.
VLP vaccines have also been shown to require much lower doses to achieve the same effectiveness as accepted vaccines without using adjuvants. When all these advantages are taken into consideration, there is a more than 40 times higher productivity of vaccine doses per production litre of cell culture.
Related projects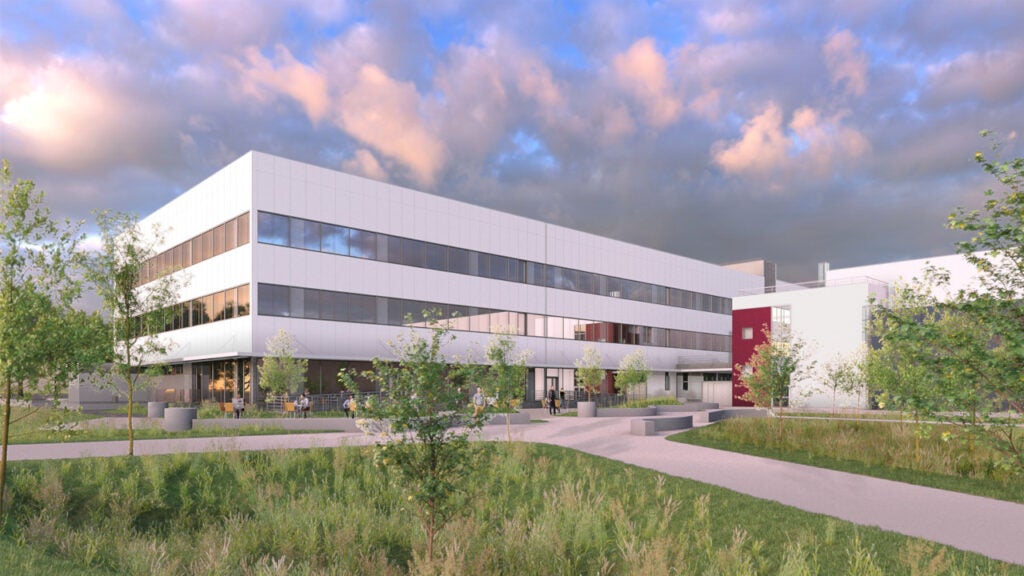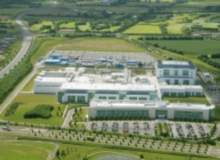 Topics in this article: