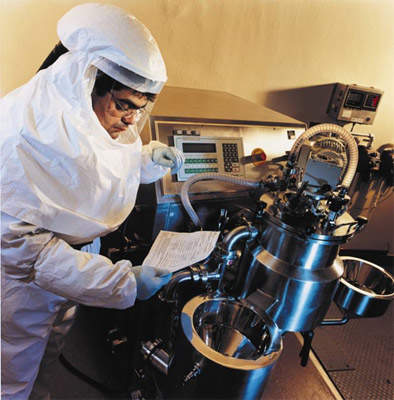 The Toronto facility for Patheon has been expanded, supporting commercial production capabilities including dispensing and primary packaging.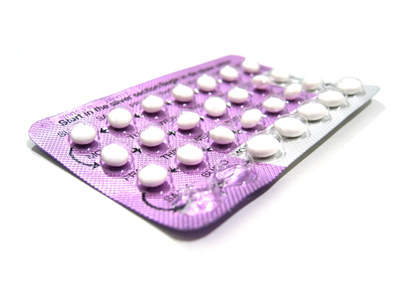 The 10,000ft² expansion at the Patheon facility is dedicated to the production of oral contraceptives.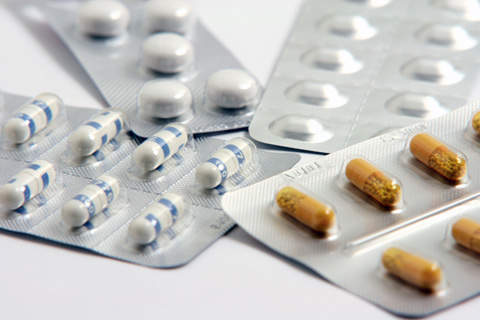 The operations in Toronto produce a wide range of tablets and capsules for pharmaceutical use.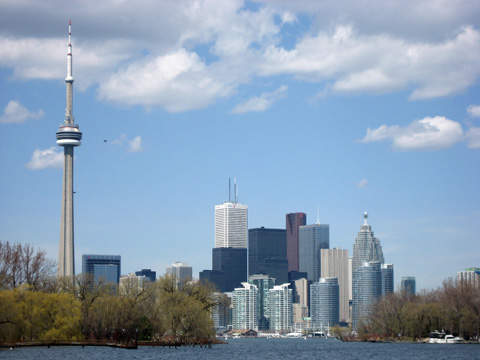 Patheon's Toronto facility is an integrated manufacturing and packaging site.
Canadian contract drug maker Patheon, completed the expansion of its Toronto manufacturing facility in April 2009, two months ahead of schedule. The expansion has created an additional GMP space of 10,000ft², which is dedicated exclusively to the production of oral contraceptives.
Production began in mid May 2009, and the expanded facility will produce 1.3 billion tablets per annum.
The plant supports full-scale commercial production capabilities, including dispensing, granulation, compression, film coating and primary packaging. The expanded area is in compliance with Canada's projected 2020 Ministry of Environment Standards and will adopt abatement technology for the elimination of solvent emissions.
The expanded site will be a Centre of Excellence for Oral Contraceptives under Patheon's proprietary Quick to Clinic programme. The expansion of the Toronto site and the setting aside of an exclusive space for manufacturing oral contraceptives is a regulatory requirement.
The expansion increased the manufacturing capacity at the Toronto site for current as well as new business. Terry Novak, the company's president of North America, said: "This expansion positions Patheon to compete on a higher level for contract manufacturing opportunities and claim a larger portion of the global oral contraceptive manufacturing market."
The existing Toronto facility
The 263,000ft² Toronto facility of Patheon had a commercial manufacturing area of 228,50ft² before the expansion. It produces a full range of conventional solid, semi-solid and liquid dosage forms. It has specialised capabilities in high-potency and controlled-release products (including those manufactured using pelletisation, matrix, and coating approaches) and liquid-filled hard capsule (LFHC) formats.
"The Toronto facility produces a full range of conventional solid, semi-solid and liquid dosage forms."
The Toronto site is also characteristic of an integrated commercial manufacturing and packaging services. The Toronto operations region has a pharmaceutical development services (PDS) area spread over 34,500ft².
PDS Toronto deals with formulation development, process development, CTM manufacturing and scale-up services for various product candidate types. Comprehensive analytical testing, including customised ICH stability programmes, supports the development services. The integrated development services enable efficient scale-up of new products and the tech transfer of existing products within the facility.
Patheon's modern development facility has two formulation development laboratories and eight pilot-scale development suites – specially zoned and engineered for the development of high-potency compounds.
Manufacturing capabilities
Patheon's Toronto operations include a wide range of solid product manufacturing capabilities, including tablets (single and bi-layer), capsules, granules and powders. The facility can produce client-customised products (including potent drugs) with a vast array of modern processing equipment.
"The facility can produce client-customised products with a vast array of modern processing equipment."
Flexible packaging options such as bottles, blisters and sachets are available for the solid products.
With extensive zoning infrastructure, strict material flows and employee training programmes, the Toronto facility efficiently handles many types of high-potency molecules with occupational exposure levels in the low nanogram per cubic metre range.
The liquid and semi-solid product manufacturing includes solutions, suspensions, drops, creams and ointments. Packaging for these products includes tubes, jars and bottles.
The facility is also efficient in the development and manufacture of nasal spray products.
Patheon
Headquartered in the US, Patheon provides drug development and manufacturing services to the international pharmaceutical and biotech industries.
With three facilities in the US, three in Canada and four in Europe, Patheon offers more than three million square feet (300,000m²) of best-in-class capacity.