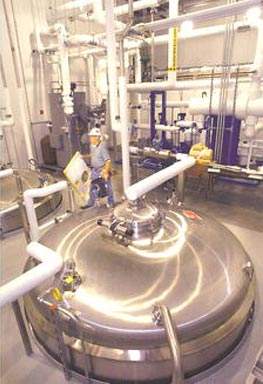 The facility's manufacturing and operations area has four bioreactors.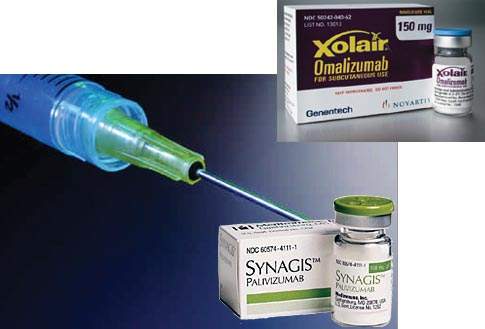 The biotech manufacturing facility can be used to produce humanised antibodies.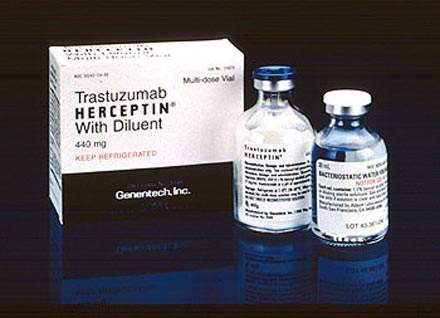 Herceptin, a humanised antibody product.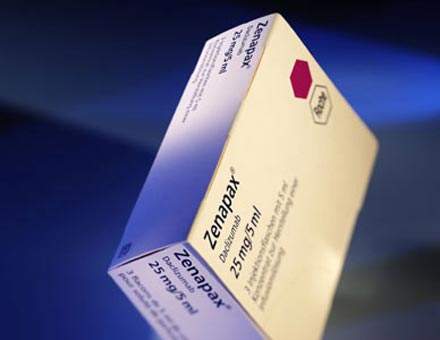 Zenapax, a humanized antibody product that PDL markets in association with Roche.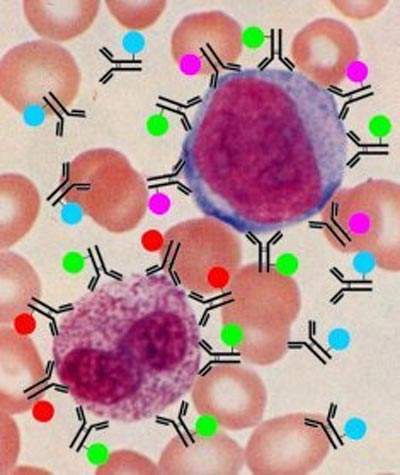 Micrograph showing erythrocytes, basophil, eosinophil and diagrammatic antibodies, illustrating selectivity.
Protein Design Labs (renamed PDL Biopharma in 2005) announced plans to build a new manufacturing facility on a 29-acre site in Brooklyn Park, Minnesota, US, in late 2002. The company had a much smaller pilot plant and manufacturing facility in Plymouth, Minnesota, establised in 1992, where it produced clinical trial material in the early stage of development for many of its products.
The company had reached the commercialisation stage of its first major product and required a much larger manufacturing plant, hence the new facility. In 2005 the company acquired ESP Pharma in a $489m deal and changed the new company's name to PDL Biopharma.
The acquisition has helped PDL to gain an established sales team prior to commercialisation and gave it access to three more licensed drugs to market prior to their own pipeline coming onstream.
The facility was acquired by Genmab in March 2008 for $240m. In November 2009, Genmab put the facility up for sale as part of a $445.74m cost-cutting programme. The facility was closed in 2009 and has been operating on a maintenance only basis since then.
Genmab is considering several options other than a direct sale, one of which could see a partner partially access the company's technology and resume operations at the facility. An amended drug manufacturing deal with GlaxoSmithKline, however, has provided Genmab with $90m additional capital to consider other options.
"The facility was acquired by Genmab in March 2008 for $240m."
Construction
The facility in Brooklyn Park has 214,000ft² of floor space and required an investment of over $200m to construct and outfit. The building was structurally complete and opened during July 2004. Antibody production began in mid-2007.
More than 100 specialist staff were recruited for the opening in 2004 to assist in commissioning, testing and validation.
Protein design labs — main contractor
The contractor for the project was Fluor Corporation, which provided design, engineering and procurement services along with project management for the facility construction. Fluor was awarded the contract in the second half of 2002, and was paid $19.5m for its services.
The facility also has a unique IT infrastructure with a dual network; a corporate network for day to day activities and also a control network for manufacturing activity. Dell Comm was responsible for the system design and installation of the new IT system. Equipment for control system was provided by Ortronics and Berk-Tek.
Biotech manufacturing facility
The facility consists of five areas: manufacturing and operations; quality control and research laboratories; warehousing and dispatch; office and administration; and a central utilities area. The manufacturing and operations area has four bioreactors for the manufacture of the same or multiple products depending on requirements.
"The facility was closed in 2009 and has been operating on a maintenance only basis since then."
The bioreactors are two 10,000l standard batch-fed type and two 1,000l continuous perfusion bioreactors, giving a total of 22,000l of capacity. The downstream processing facilities will include two purification suites including facilities for chromatography, filtration, centrifugation and freeze drying.
The plant also includes facilities for media preparation, storage and packaging / preparation of products prior to dispatch to a fill and finish facility. The central utilities area includes two 10,000l tanks for storage of high grade water for injection for media preparation. Central utilities supply high purity gases (oxygen, nitrogen, carbon dioxide) for use in fermentation processes.
The facility required 26,000t of structural steel, amounting to some 8,500 components and 11,000yd³ of concrete. The outfitting of the facility for deionised water, speciality gases, clean steam and waste required 40,000ft of high purity grade piping and 160,000ft of other piping.
Electrical outfitting required 1.5 million feet of cabling. Air handling for the facility is carried out by 15 units and 375,000ft of ducting. The air handling system is able to provide pressurisation to certain areas of the plant to assist in contamination control if required.