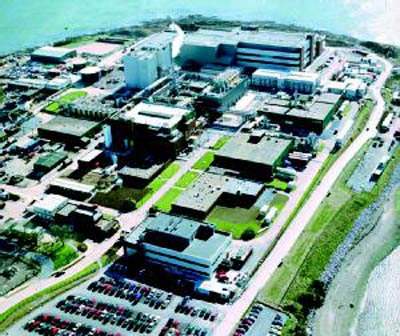 Aerial view of the Loughbeg manufacturing facility.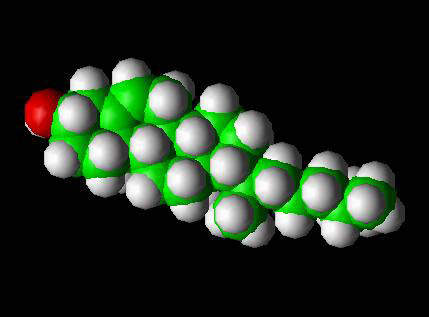 A cholesterol molecule.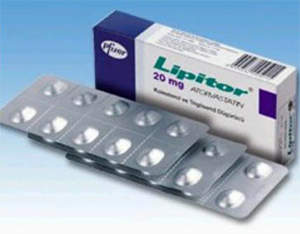 Lipitor in blister pack form.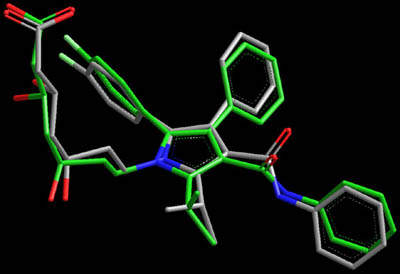 A Lipitor molecule.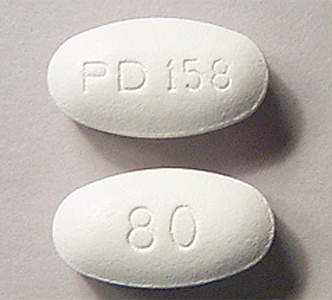 Lipitor in tablet form.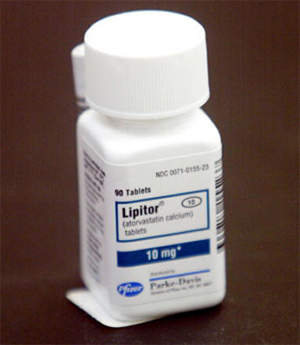 Lipitor is a treatment for lowering cholesterol.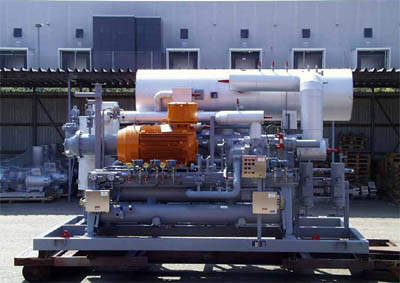 Refrigeration equipment installed at the production plant.
The production plant at Loughbeg in County Cork, Ireland, is currently owned by Hovione.
The plant originally belonged to Warner Lambert but was acquired by Pfizer in a deal in 2002.
A $90m investment and expansion programme began in 2003 so that Pfizer could manufacture a major new cardiovascular treatment based on a combination therapy of torcetrapib and bestseller Lipitor (atorvastatin calcium).
The new treatment was expected to reduce cholesterol in the blood stream of patients through a combination statin action encouraging "good" high-density lipoprotein (HDL) cholesterol.
However, torcetrapib was discredited in December 2006. By February 2007, Pfizer had announced that three of its Ireland facilities – Loughbeg, Ringaskiddy and Little Island – would cease production during 2008 and 2009 as part of a wider consolidation to solve its overcapacity for manufacturing and cut costs.
Pfizer sold Loughbeg on to Hovione in April 2009. No buyers have been found for Little Island plant, and the search for buyers for Ringaskiddy is ongoing.
Combination therapy
The facility was expected to manufacture torcetrapib in combination with atorvastatin. Torcetrapib was discovered as part of an effort to raise HDL cholesterol, as low levels are believed to play a significant role in heart disease.
"With the combination of torcetrapib and atorvastatin, Pfizer hoped to build on the proven efficacy and safety of Lipitor."
With the combination of torcetrapib and atorvastatin, Pfizer hoped to build on the proven efficacy and safety of Lipitor. Statins are already established as being of critical importance in lowering low-density lipoprotein levels and reducing the risk of cardiovascular disease.
Pfizer began the torcetrapib/atorvastatin programme more than 15 years ago, basing the HDL cholesterol-raising approach on inhibiting cholesteryl ester transfer protein (CETP), a protein in the liver that transfers cholesterol. In 1990, The New England Journal of Medicine reported that a group of Japanese patients who were lacking the CETP protein had high HDL cholesterol levels and a low incidence of coronary artery disease.
Pfizer eventually isolated a compound that could inhibit CETP, CP-529414, now known as torcetrapib. Although torcetrapib alone was inadequate in lowering LDL cholesterol (but good at raising HDL cholesterol) it was intended for use in combination with atorvastatin, which has been widely studied and shown to be highly effective at reducing LDL cholesterol levels.
Construction and production
The plant expansion, including the front-end study, design, procurement, construction management and validation, was undertaken by DPS Engineering. The project involved the design and installation of a fluid bed drier and granulation system over three floors along with solids handling and management systems.
"The completion of the facility from detailed design to manufacture of the first batch took 24 months."
The completion of the facility from detailed design to manufacture of the first batch took 24 months. Pfizer also developed a new dosage form technology in collaboration with Bend Research called Spray-Dried Dispersion (SDD).
The plant used this new technology to manufacture the SDD component that was combined with Lipitor to formulate the torcetrapib/atorvastatin combination that was used in the clinical development programme. In addition to the SDD technology, the Loughbeg facility had the latest in process analytical technology, online sensing instruments, and a wide range of novel manufacturing technologies.
Brian A Flynn Ltd were the refrigeration engineers for the plant, providing a range of refrigeration equipment, chillers and heating, ventilating and air-conditioning equipment. Production tracking at the Loughbeg plant uses Pfizer's Spectrum 24 wireless network (installed by Blackbird) and full-screen, tablet PCs for electronic batch record applications. The Genesys II tablet PC devices from Xplore Technologies were introduced by Blackbird-ZETES.
Haden Freeman (HFL) and water treatment specialist Nalco worked together to improve the energy efficiency and control of the cooling and boiler water systems at the Loughbeg plant as part of a programme to minimise down-time and increase efficiency. The upgrade included the upgrade of water chemical-treating systems for four boilers and cooling towers across the plant.
Clinical trials halted
During 2004 Pfizer started the largest and most comprehensive Phase III clinical trial development programme ever.
Torcetrapib/atorvastatin's clinical programme involved 25,000 patients at hundreds of medical centres worldwide at a cost of about $800m. The trial was ended in December 2006 due to increased number of deaths among the trial candidates.
The company called it "an imbalance of mortality and cardiovascular events" associated with its use. The terminated trial showed a 60% increase in deaths was observed among patients taking the combination therapy of torcetrapib and atorvastatin compared to taking atorvastatin on its own.