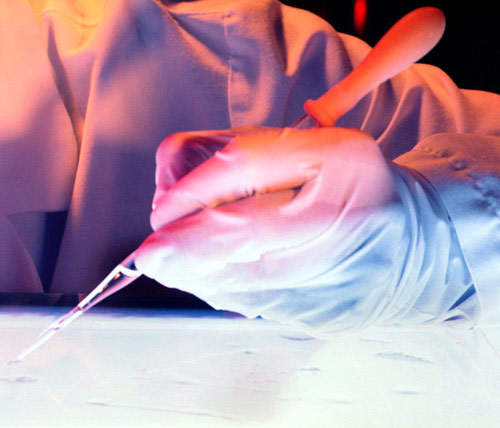 Pfizer is to increase the number of biologics in its pipeline and is constructing manufacturing capacity.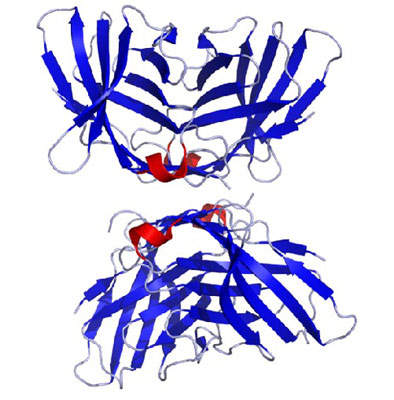 CTLA-4 (Cytotoxic T-Lymphocyte Antigen 4) targets T cells; an antibody to inhibit it is one of Pfizer's cancer therapies.
Pfizer has been in the Cork area since 1969 and has a number of plants, employing a total of 2,200 personnel in Ireland.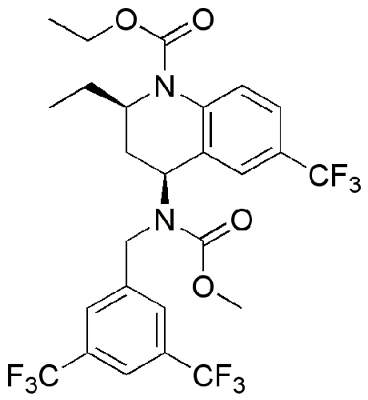 Torcetrapib is the anti cholesterol drug that Pfizer took out of Phase III clinical trials in December 2006.
In mid-2007 it was reported that Pfizer, one of the largest pharmaceutical companies present in the Republic of Ireland, was planning a new biologics facility. The announcement came after the cancellation of the potential blockbuster drug torcetrapib in December 2006, which had cost over $800m to bring to Phase III clinical trials. This led to some restructuring in Ireland, particularly in the manufacturing unit at Ringaskiddy.
The $175m small-scale clinical biotech facility broke ground in 2007 and became operational in 2009. It is built on a 10-acre site owned by Pfizer at Shanbally in Cork. It is a Phase IIb/III clinical trial-scale facility. It produces, purifies, formulates and bulk fills mammalian cell culture derived proteins.
Biotech manufacturing is a relatively new area for Pfizer; although the company does have a plant in Chesterfield, Missouri in the US which is the legacy of a takeover of Pharmacia in 2003/2004.
This plant has benefitted from a 50,000ft² biologics expansion worth $50m, along with a research and development (R&D) centre costing $200m.
Pfizer had a biologics manufacturing agreement with Boehringer Ingelheim, which gave the company time to finish its own facilities. Pfizer had spent $6.7bn on acquiring biologics companies including PowderMed and Rinat Neuroscience.
In June 2011, Pfizer signed a definitive agreement with BioMarin Pharmaceutical to sell the Shanbally facility for $48.5m. The deal will be completed in the third quarter of 2011. BioMarin will occupy the plant in a phased manner.
Biologics for the future
Pfizer has a number of biologics in clinical trials, which will form an important part of the company's portfolio in forthcoming years. A Phase III clinical study on N-acetylgalactosamine 6-sulfatase is under way.
The pipeline includes monoclonal antibodies (mAbs), small interfering RNA (siRNA) drugs, vaccines and aptamers to treat conditions such as cancer, rheumatoid arthritis and influenza.
"Pfizer has a number of biologics in clinical trials."
Pfizer is planning to have an anti-cancer biologic on the market – a mAb that targets CTLA-4 (Cytotoxic T-Lymphocyte Antigen 4), which inhibits T-cells. Other pipeline candidates include pegylated growth hormone and large-molecule HDL mimetics to treat acute coronary syndrome.
Shanbally project
The facility has been specifically designed for cGMP production for transfer, scale-up and clinical supply on a small scale. It consists of a production building, administration block, laboratories for QA and QC and other associated infrastructure such as warehousing and storage facilities.
The concept / preliminary design contract for the new plant was awarded to Fluor, while the preconstruction services contract was awarded to Jacobs Engineering. Jacobs had also received the construction management contract. The equipment for the plant was obtained from many locations worldwide including the US, Europe and Asia. The plant was constructed in two phases.
"The $175m facility has been built on a 10-acre brownfield site in Shanbally."
The facility has over 12,000m² of floor space. It is equipped with bioreactors of 5,500l capacity. The bioreactors can perform simultaneous mono-product production. The facility can operate in multi-product mode which includes a programmed change-over using a rolling shutdown mechanism. The production basis of design is for a particular g/L titer, downstream purification (MAbs platform technology) that can process one batch at a time. Up to 38 batches and four products can be processed annually.
The facility has been designed to incorporate environment friendly features. Existing assets were reused during construction, leading to minimum wastage and recycling. The equipment and fixtures used within the plant are energy efficient. The facility is also equipped with occupancy sensored lighting and minimised air change rates.