Project Type
cGMP manufacturing facility
Location
Feynman Centre, Fitchburg
Construction Started
August 2011
Designed by
Uihlein-Wilson Architects, EwingCole, and Archemy Consulting
Construction Contractor
Kraemer Brothers
An artist's impression of the regulated product manufacturing facility at Feynman Centre in Wisconsin, US.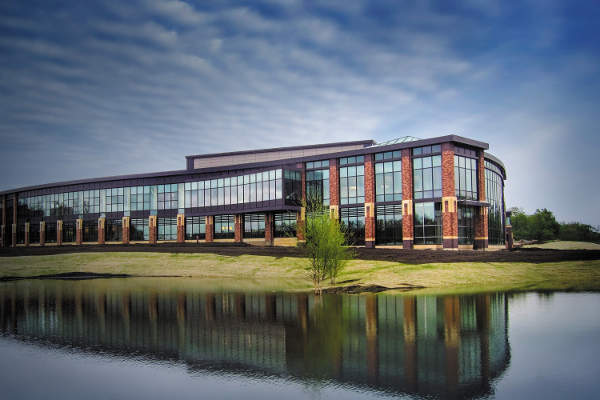 The new facility produces cGMP-compliant products.
The headquarters of Promega Corporation is located at Fitchburg Centre in Wisconsin. Image courtesy of Mardueng.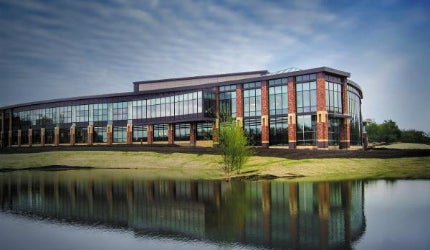 Free eBook
3 Key Tips for a Successful Design Build Project
With supply chain disruptions and inflation creating new challenges for delivery teams, design-build projects are booming. This e-book looks at the 3 essential tips a project delivery team must consider when delivering a successful Design Build project.
by Oracle
Promega Corporation began construction of a regulated product manufacturing facility at Feynman Centre in the city of Fitchburg, Wisconsin, US, in August 2011.
The facility provides service to customers who require molecular biology reagents for in vitro diagnostic (IVD) tests. It was opened on 11 October 2013.
Details of Promega Corporation's new facility
---
Related project
---
BioMarin Pharmaceutical is a biotechnology firm headquartered in Novato, California.
---
The new facility has a total floor space of approximately 260,000ft2. It is expected to provide employment to an additional 100 people by 2016. It manufactures cGMP-compliant products under strict controls to guarantee consistent, high-quality reagents. It is dedicated to manufacturing with dedicated production lines and flexible manufacturing areas.
The facility includes 50,000ft2 area dedicated for customer experience centre, also known as Crossroads. It provides employees and guests with ample spaces dedicated to offer training, laboratory demonstrations, conferences, an exercise and fitness centre, as well as dining services.
It provides an opportunity to learn more about the science behind molecular tools and technologies through guest speakers, behind-the-scenes facility tours, and refreshments.
The facility is equipped to produce bulk reagents ranging between 0.5ml and 650l. It also produces luciferase-based substrates, which can be lyophilised in batches up to 21,500 units.
Technology installed at the Fitchburg pharmaceutical facility
"The facility has state-of-the-art bioprocess equipment for producing consistent and high-quality products."
Technologies used at the facility include integrated automation and instrumentation, amplification systems, bioluminescent assays, organic chemistry, and enzyme purification. Also included in the technologies are human genetic identity products, protein analysis, and nucleic acid purification and detection. It also features reproducible processes with change control.
The facility has state-of-the-art bioprocess equipment for producing consistent and high-quality products. It has flexible manufacturing and dispensing lines, and features automated dispensing equipment for avoiding human to product contamination.
It is equipped with clinical sample DNA and RNA concentrator kits, components for laboratory-developed IVD tests, and amplification reagents and master mixes for molecular diagnostics.
Promega's new pharmaceutical manufacturing plant construction
Construction of the new regulated product manufacturing building began in August 2011. The facility was officially opened on 11 October 2013. It was built using environmentally-sustainable construction practices.
Contractors involved with the pharmaceutical plant's design and construction
The design of the new facility was jointly undertaken by three firms, which included Uihlein-Wilson Architects, EwingCole, and Archemy Consulting.
Uihlein-Wilson Architects were the lead designers who provided the overall design of the facility and the public space component. EwingCole provided the design for the cGMP facilities, and Archemy Consulting provided the design for the sustainable building practice.
Kraemer Brothers were awarded with the general construction contract.
Financing for the Promega plant
The total investment for the construction of the facility was $110m. The city of Fitchburg contributed $4m through development incentives for the construction.
Sustainability features of the regulated product manufacturing plant
The new building is served by a geothermal heating system. Hot water is provided throughout the building using a solar system. The facility also features four electric-car-charging stations. The building uses dark-sky-compliant lighting system and fixtures, which are designed to provide maximum illumination where it is needed.
Cross-laminated timbers were used to build the ceiling and more than 95% of the construction waste was recycled. The Crossroads's heating and cooling requirements are met through 63 geothermal wells that reduce the facility's carbon footprint. Solar tubes are installed to provide supplementary heating to meet hot water requirements at the facility.
Marketing commentary
"The new building is served by a geothermal heating system."
Promega Corporation was established in 1978. The company provides innovative solutions and technical support to the life sciences, clinical, pharmaceutical R&D and forensic markets. The headquarters of the company is located at Madison, Wisconsin, US.
The branches of the company are located across 16 countries worldwide. The company also has more than 50 international distributors spread across 100 countries.
It manufactures more than 3,000 products in the fields of cellular analysis, genomics, protein analysis and expression, genetic identity, and drug discovery. It obtained international quality standard certifications such as ISO 13485 and ISO 9001.
Related projects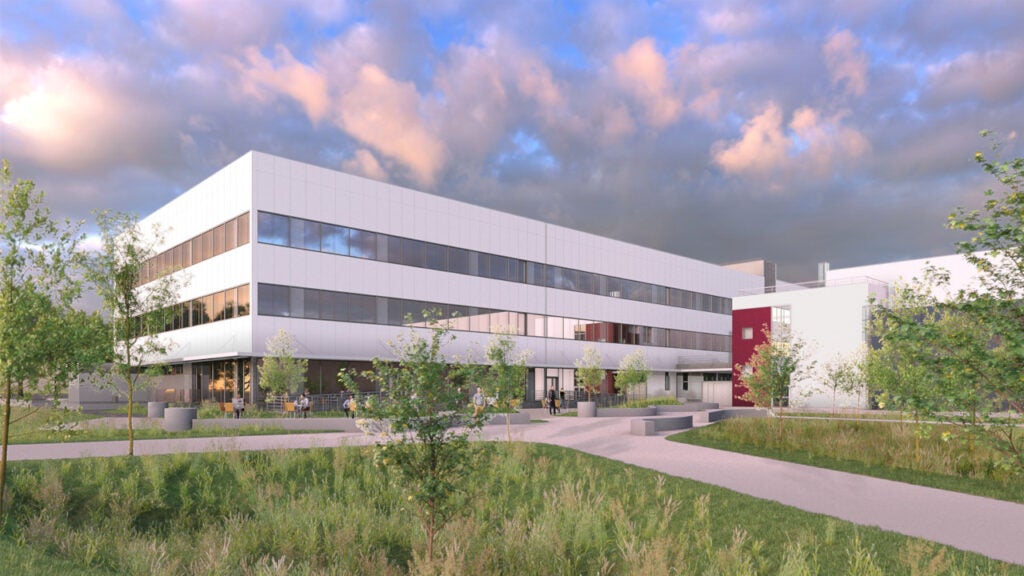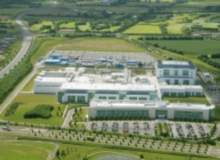 Topics in this article: