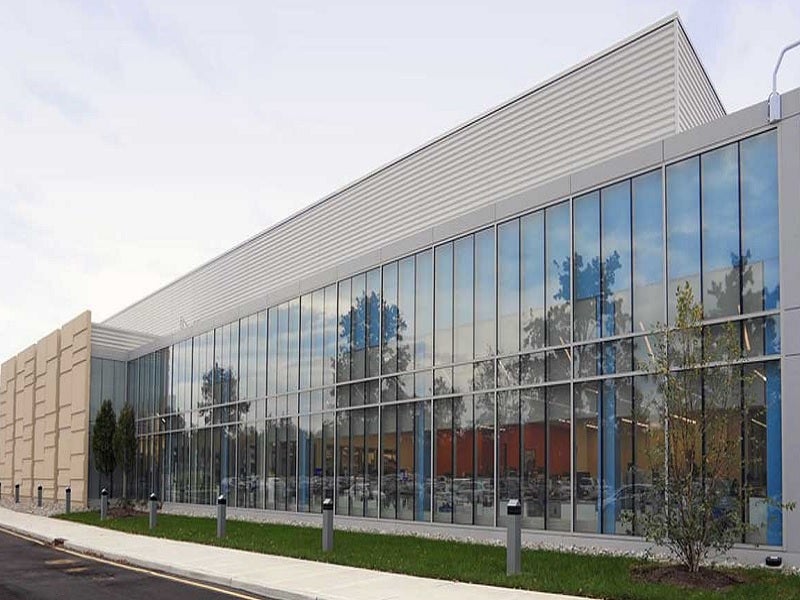 PTC's Hopewell gene therapy manufacturing facility was inaugurated in October 2021. Credit: PTC Therapeutics.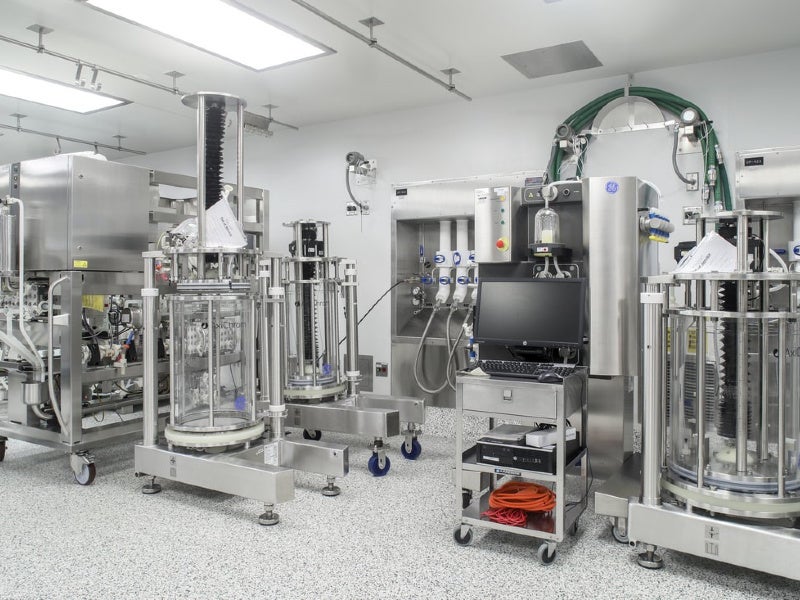 The facility is being used for research operations and gene therapy production. Credit: PTC Therapeutics.
PTC Therapeutics' Gene Therapy Manufacturing Centre of Excellence is located within the Bristol-Myers Squibb (BMS) campus in Hopewell, New Jersey.
PTC leased 220,000ft² of space, including an existing state-of-the-art biologics manufacturing facility and associated research and operations buildings within the BMS campus, through a long-term lease agreement with BMS, initiated in July 2020. PTC agreed to pay around $88m for the initial 15-year rental term, which can be extended twice for ten years each.
PTC invested around $20m to develop the biologics facility, which is intended to support gene therapy production and research operations. The company hired more than 130 people for the facility's development. The facility was inaugurated in October 2021.
PTC Therapeutics' gene therapy manufacturing facility details
PTC's new gene therapy manufacturing facility covers an area of around 220,500ft² and comprises office, manufacturing and laboratory space. It is equipped with state-of-the-art technology for the process development and good manufacturing practice (GMP) of plasmids and adeno-associated virus (AAV) vectors.
The manufacturing facility is utilised for analytical development, drug product manufacturing, plasmid manufacturing, clinical phase AAV gene therapy manufacturing, and quality control and assurance. It is intended to allow PTC to offer leading plasmid DNA and AAV manufacturing services and technology to its partners.
The agreement between PTC and BMS also added BMS' technology and qualified biologics operation professionals to PTC's portfolio. The Hopewell facility complements PTC's operations at its global headquarters in South Plainfield, New Jersey.
The cGMP suites of the facility have been renovated to produce materials for various pre-clinical and clinical programmes. The added capacity complements the company's existing pre-clinical trials material production capacity in Bridgewater, New Jersey. The company may also request to construct a separate building, covering around 75,000ft², within the campus area.
Products details
PTC's advanced gene therapy products such as Emflaza (deflazacort), Translarna (ataluren) and Tegsedi (inotersen) are being developed and commercialised at the Hopewell facility. Emflaza (deflazacort) is approved by the US Food and Drug Administration (FDA) for the treatment of Duchenne muscular dystrophy (DMD) in patients aged two years or older.
Translarna (ataluren) received approval from the Brazilian health regulatory authority, ANVISA, in the first quarter of 2019. The drug is also approved in the European Union (EU) for the treatment of DMD.
Tegsedi (inotersen), indicated for the treatment of the polyneuropathy of hereditary transthyretin-mediated amyloidosis (hATTR) in adults, is approved in the US, Canada and EU.
Waylivra™ (volanesorsen) received conditional approval in Europe for the treatment of familial chylomicronemia syndrome (FCS) and is also approved in Brazil for this indication.
The facility also supports the company's gene therapy pipeline for central nervous system disorders, including the Friedreich ataxia and Aromatic L-amino acid decarboxylase (AADC) deficiency gene therapy programmes. Gene therapies for the treatment of Angelman syndrome and other cognitive disorders are currently in the early stage of development.
Marketing commentary on PTC Therapeutics
PTC Therapeutics is a US-based biopharmaceutical company focused on the research and development of orally administered drugs used in post-transcriptional control processes. The discovery programmes direct the targets in multiple therapeutic areas, while the company's focus is on developing and commercialising treatments for orphan and ultra-orphan disorders.
PTC has acquired Agilis Biotherapeutics and is currently collaborating with Akcea Therapeutics, Odylia Therapeutics, Roche and Aldevron to advance its gene therapy platform.
PTC Therapeutics does not own any manufacturing or distribution facilities for its gene therapy product candidates, relying entirely on third parties for manufacturing, packaging, labelling and distributing its commercial and clinical products. The company currently employs more than 1,200 people worldwide.
The company is backed by the New Jersey Economic Development Authority's (NJEDA) net operating loss (NOL) programme, which allows potential technologies and life sciences companies to sustain competition before they start making a profit.