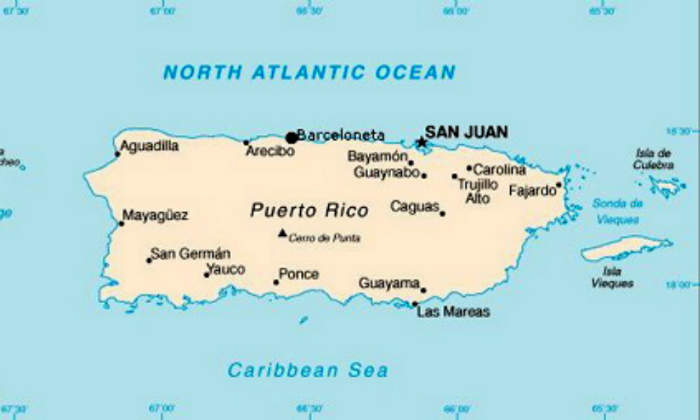 Barceloneta, where the new Abbot Laboratories facility is based, is on the northern coast of the island of Puerto Rico.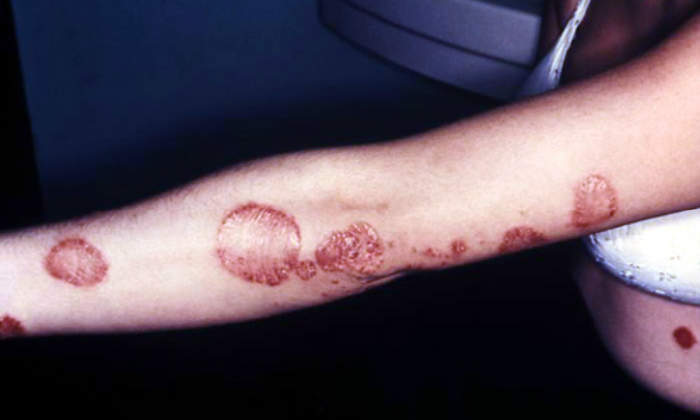 Humira has now been approved for the treatment of psoriasis in Europe.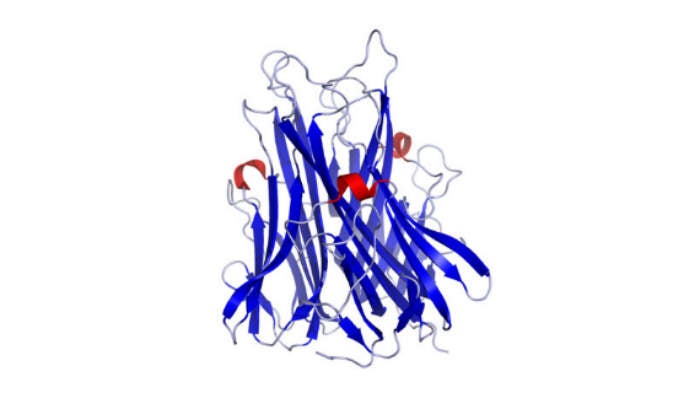 Humira is a CAT-derived human anti-tumour necrosis factor alpha which mediates inflammation.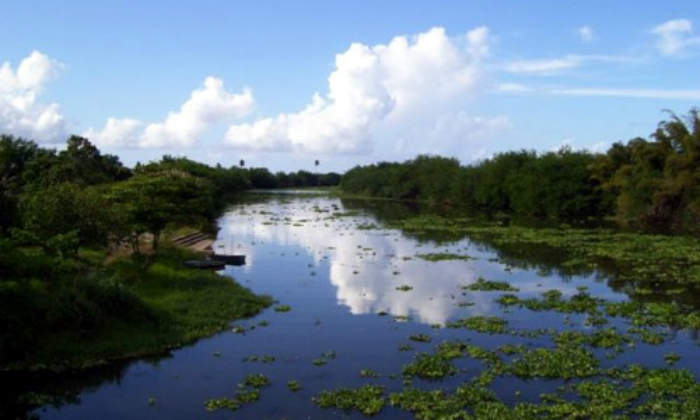 Puerto Rico is a Caribbean island which is effectively a protectorate of the US. The island offers significant tax advantages and incentives to companies locating facilities there.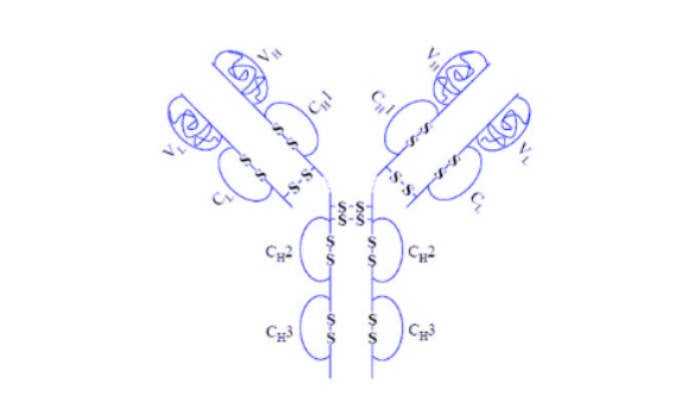 The diagrammatic structure of Humira, Abbott Laboratories' successful biological compound.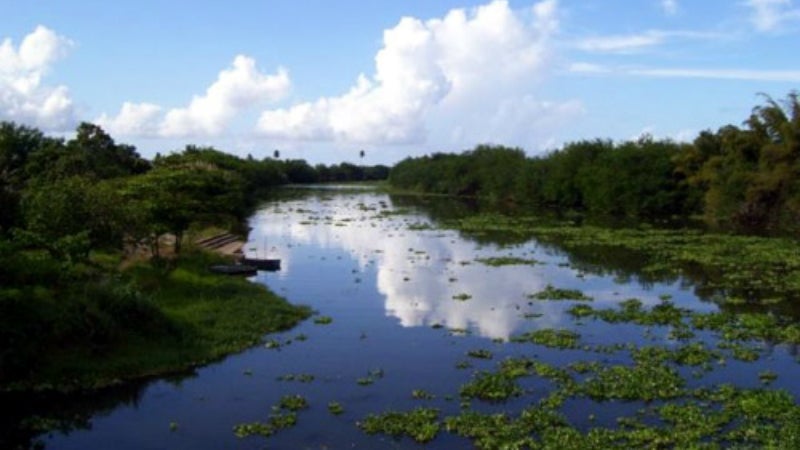 Puerto Rico has a growing reputation as a biotech and pharmaceutical hub ('Bio Island'). It plays host to manufacturing facilities from some of the world's largest pharmaceutical companies.
Puerto Rico-based facilities manufacture 13 of the 20 best selling drugs in the US, including Lipitor from Pfizer and Procrit / Eprex by Johnson & Johnson.
One of the latest additions to the biotech manufacturing capacity on the island was the Abbott Laboratories biotech facility in Barceloneta, which was opened in April 2007. Abbott already had an established presence on the island.
"Puerto Rico has a growing reputation as a biotech and pharmaceutical hub ('Bio Island')."
The biologics facility is configured to manufacture one of the latest biologic compounds to hit the market, Humira (adalimumab), a CAT-derived human anti-TNFα (tumour necrosis factor α) monoclonal antibody.
Humira was previously manufactured at the Worcester in Massachusetts but production will now centre on the Puerto Rico operation.
This will leave Worcester acting in a supporting role in the research and development of new compounds such as ABT-874, an investigational anti-interleukin / anti-interleukin 23 biologic for autoimmune diseases such as Crohn's disease and psoriasis.
Humira is used to treat a variety of conditions including psoriatic arthritis, ankylosing spondylitis, polyarticular juvenile idiopathic arthritis (JIA) in children, chronic plaque psoriasis, rheumatoid arthritis, and as a self-administered treatment for severe Crohn's disease. It was approved in Europe in April 2007.
Abbott Laboratories' project
The Abbott facility in Puerto Rico is called Abbott Biotechnology (ABL). In February 2007 it was approved by the US Food and Drug Administration (FDA) to carry on the commercial production of Humira for the US market.
The facility was opened to support the large-scale production of Humira, as well as undertaking the commercial development of other biologic agents in the Abbott pipeline.
It has advanced infrastructure and meets the stringent and challenging biologic production processes.
ABL facility details
The 333,000ft² plant required an investment by Abbott of around $450m (£336m) and has been designed for large-scale production of biologic compounds. The plant has 12,000l bioreactor vessels for biologic production and also more than eighty tanks and vessels for the culture and processing of cells in production.
The facility has adopted a system of being an entirely paperless manufacturing centre. All of the plant's documentation is produced electronically by using computers, clean room work stations and also secure, wireless connectivity to exchange all the required data.
This system decreases the potential for human error and makes data easier to access at a moment's notice, thus streamlining the documentation process.
Contractors involved in Abbott Laboratories' Puerto Rican pharma project
Contractors involved in the construction and outfitting of the facility included Insulation Specialties of Barceloneta, Pharmabio, LG Scott (architect and engineer), Cives Steel Company and Industrial Sprinklers. The project started in 2002 and the construction of the facility started in 2003.
"The Abbott facility in Puerto Rico is called Abbott Biotechnology (ABL). In 2007 it was approved by the US FDA to carry on production of Humira."
Structural work was completed by 2005.
The validation and commissioning of the plant required a further two years to complete. The plant employs around 250 personnel, but this was increased to 300 during the 2007-2008 period.
Humira has now been approved for six major immune system-caused diseases in more than 50 countries worldwide.
The biologic drug is a major success for Abbott, having had sales of more than $2bn in 2006.
Abbott's Q3 results released in October 2008 showed an increase in profits of 51%, led by strong Humira sales. Humira generated sales of $6.55bn in 2010. It is expected to generate sales of $8.7bn by 2012 and $9.7bn by 2016.
Abbott submitted a biologics license application (BLA) with the US FDA and Europe, Middle East, and Africa (EMEA) for the treatment of chronic plaque psoriasis (April 2007) and for juvenile rheumatoid arthritis (May 2007).
EMEA approval for use in the treatment of chronic plaque psoriasis was granted by December 2007 and the FDA followed suit by granting a similar approval in January 2008. FDA approval for use in treating juvenile rheumatoid arthritis was granted in February 2008.