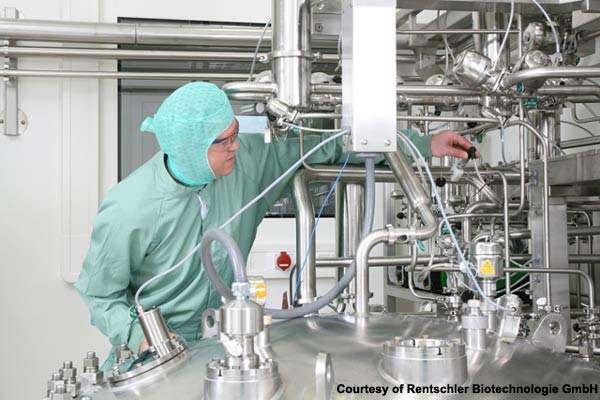 Rentschler's expansion project to increase its production capacity has been ongoing since 2006.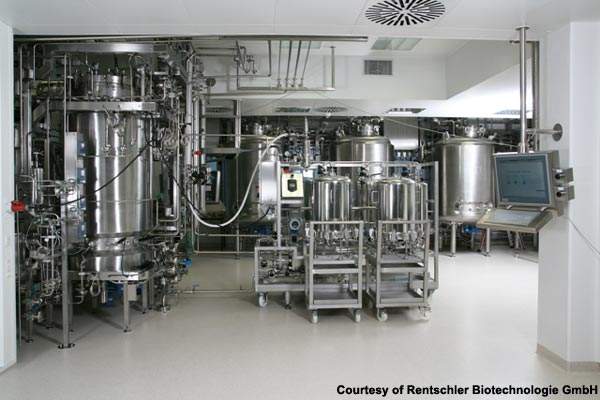 The investment in Rentschler's biotech facility was €70m up to 2002.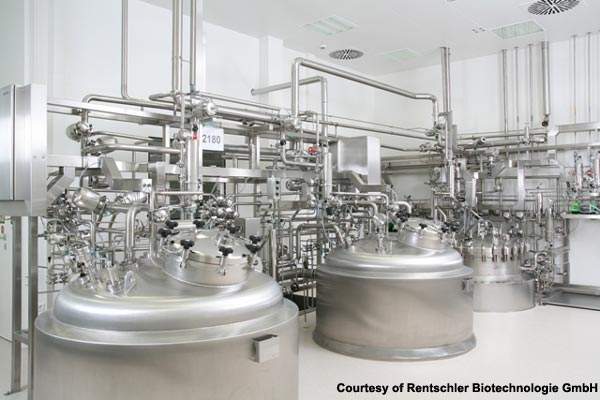 Rentschler provides intermediate reactor volume for commercial production and clinical trials.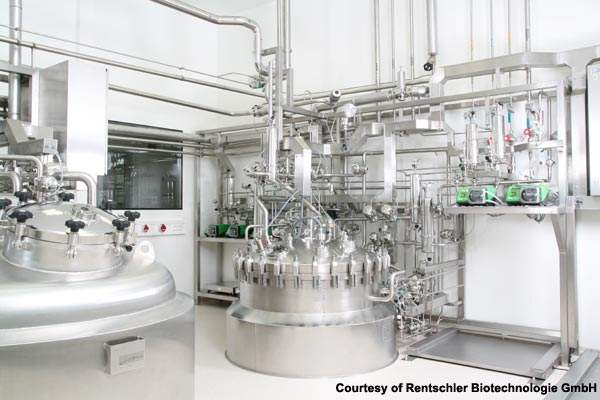 The reactors installed in the Laupheim facility can be used with batch, fed-batch, or perfusion processes.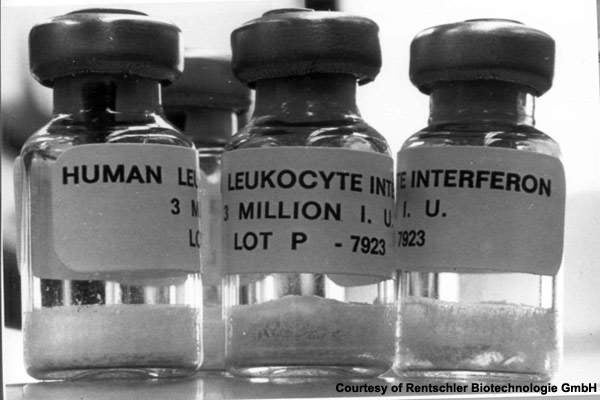 Rentschler Biotechnologie was the first company to get approval for an interferon drug.
Rentschler Biotechnologie GmbH is a full-service contract manufacturer and part of the Rentschler Group based in Laupheim, Germany. The company has been involved in the industry for over 30 years and provides a full range of services for development, production and approval of biopharmaceuticals in compliance with good manufacturing practice (GMP). The site has 3,500m² (37,660ft²) of floor space.
The company employs 350 personnel and is primarily engaged in development, clinical testing, production, fill and finish, and analysis of proteins for human therapeutic or diagnostic use according to international standards.
It was also the first company in the world to obtain authorisation for an interferon type drug.
The company is now responding to demand for manufacturing capacity in the biotech sector by carrying out a major expansion project. It invested €70m in the facility prior to 2002.
Dr Nikolaus F Rentschler, CEO at Rentschler Biotechnologie, commented: "By expanding our production capacity we will establish Rentschler Biotechnologie as a market supplier of antibodies". Rentschler's main customers are Maxygen (novel factor VIIa protein) and Roche.
Contractors
NNE Pharmaplan was the company responsible for the orchestration of all the qualification processes required during the expansion project, which ran from September 2005 to September 2008.
Its services included the validation of the master plan, preparation of qualification SOPs, risk analysis, design qualification, coordination of complete installation and operational qualification, and part execution of installation and operational qualification.
Phase one expansion
"Rentschler experienced a period of expansion that began in 2006 with two 500l fermenter systems."
Rentschler experienced a period of expansion that began in 2006 with two 500l fermenter systems, requiring an investment of €50m, Both were put into operation on 24 July 2007, and they are used to produce therapeutic proteins and monoclonal antibodies.
The new lines are sized so that, depending on the respective requirements, different cell culture processes can be run (batch, fed-batch or perfusion). The resulting protein purification can then be performed with state-of-the-art processes in two upstream suites and two downstream suites following the virus inactivation process.
Phase two expansion
The first of two new 2,500l multi-process fermentation suites were commissioned in mid-2008. This required an investement of €50m and created 100 new jobs. Both of these suites can optionally be used to run perfusion processes.
"Phase two gave Rentschler a total of nine GMP suites for the production of biotech compounds."
The total expansion project included a new laboratory building, a central energy station and logistics space, as well as new facilities for sterile filling of syringes and injection vials. It negated the need for technology transfer as all processes can be carried out at one facility.
The phase two expansion gave Rentschler a total of nine GMP suites for production of biotech compounds. The suites have a range of volumes (from 30l to 2,500l), and can be used for commercial to clinical trial quantities.
Rentschler also has a "preferred partnership" agreement with Boehringer Ingelheim that allows customers requiring higher production capacities easy access to Boehringer's large-scale bioreactor volumes of up to 15,000l.
Phase three expansion
On 7 July 2008, Rentschler announced the thrid phase of expansion at the Laupheim site. It will include an expansion to the administrative office and a new logistics centre, which will consist of a high-rise warehouse, multiple cold warehouses, a department for incoming goods, a dispatch zone and space for the company's fleet.
Completion was originally slated for 2009, but has since been rescheduled for 2010.