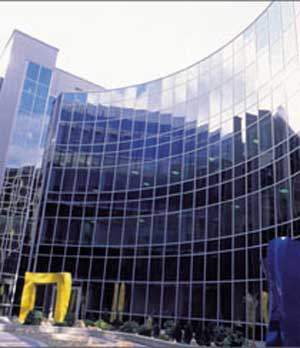 The new Richter facility was designed primarily to produce finished contraceptives and active bulk ingredients for export.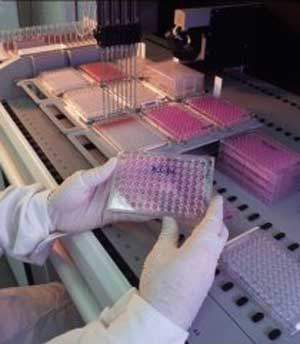 Richter has a wide portfolio of contraceptive products, which includes finished products as well as second- and third-generation tablets.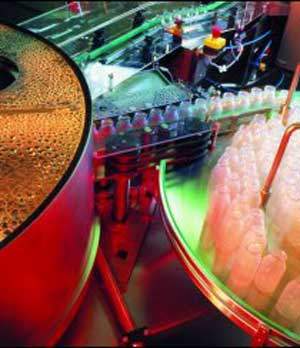 Validation of production to a level that would result in FDA accreditation was a major concern during the realisation of the turnkey project.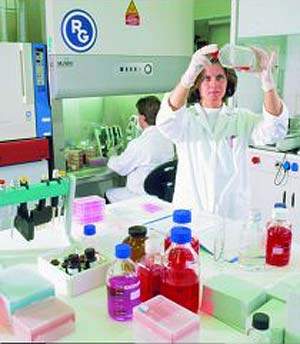 Richter plans to begin selling its successful emergency contraceptive product in the USA, where it has been registered, in the near future.
Map showing Richter Gedeon Vegyeszeti Gyar Rt's new facility in Budapest, Hungary.
Richter Gedeon Vegyeszeti Gyar Rt, a well-known Hungarian pharmaceutical company, opened a new hormone production facility at its Budapest plant in April 2000.
The facility was designed primarily to produce finished contraceptives and bulk active ingredients for export to the EU and US markets. The plant was designed to meet the strict production environment (cGMP) requirements of the US Food and Drug Administration (FDA).
In total, the company invested HUF16bn (€70m) in the construction and commissioning of the new facility. The finance was provided in its entirety by the company from its own resources.
Objectives and logistics
The primary aim of the Richter project was to modernise the production of its existing pharmaceutical products (to increase production capacity if possible) and not to necessarily add manufacturing capacity for new products.
The existing facility at the Budapest plant would normally work at 80–90% of its capacity, which could be improved during busy periods through the addition of a night shift. Yearly production in the old plant was able to reach six billion tablets. The plant was able to manufacture contraceptives, hormones, hormone substitutes (used in gynaecological medicine) and steroid preparations.
The first stage of the project focused on the radical reconstruction of the existing hormone production complex. It also involved extending existing capacity by up to approximately 1.5 billion tablets per year.
Partial reconstruction of a further three complexes (ointment production, coating and packaging) followed, as well as the erection of a new research building with pilot plants and a new logistics complex (including high-bay storage).
Validation of production to a level which would gain FDA accreditation for Richter's product line was a major concern during the realisation of this turnkey project. Consequently, Richter placed considerable importance on the registration and integration of all planning, control and monitoring tasks via a control computer management system.
Linde wins Richter tender
After winning a two-round tender issued by Richter, the German company Linde KCA-Dresden's process engineering and contracting division played an important role in planning, installing and implementing the investment at the Budapest plant.
Its scope of work as general contractor included authority engineering, basic engineering, detail engineering, supply, construction, qualification, commissioning and validation.
"Richter accounts for 15% of the world's total volume in contraceptives."
Linde awarded a subcontract to M&W Zander Facility Engineering GmbH of Nuremberg, Germany, for an $18m cleanroom area. As general contractor for technical building equipment, M&W Zander re-equipped the research, production and logistic areas. Other contractors involved included Magyar Építô Rt, Közéületépítô Rt and Vegyépszer Rt. The architect was Építészeti KonstrukciósIroda Kft.
The new plant was able to meet the highest environmental standards as every potential source of air pollution was linked to an air cleaning facility. The plant applies state-of-the-art air cleaning technology, including bio-filters and catalytic oxidation equipment.
A dominant player in the steroid and contraceptive market
Richter carries out its pharmaceutical production at various locations throughout Hungary. As well as specialising in steroid chemistry, the company accounts for 15% of the world's total volume in contraceptives. It also has the widest portfolio of contraceptive products, which includes finished products as well as second- and third-generation tablets.
In 1998, reproduction and generic products accounted for 65% of Richter's revenues. Products originating from its own research accounted for 21% and products licensed from international pharmaceutical companies brought in 14% of revenues.
In 2001 the company introduced the EUSA programme, to boost sales of final dosage products and active substances in the EU and US. These two markets form an important part of the company's strategy. In order to achieve the objectives, the company had to follow state-of-the-art manufacturing practices that would comply with the constantly changing strict quality standards (GCP, GLP and GMP) demanded by the EU and US.
Between 2004 and 2006 ABB installed its 800xA control systems for Richter Gedeon across all facilities including the steroids plant. The control system was effective in establishing GMP and FDA requirements at the plant.
Hungary's major role in the pharmaceutical industry
Hungary is traditionally a major drug-producing country. Although there are nearly 100 manufacturers, the six largest companies account for more than 90% of total production.
"The company has a 15-year biotech development programme in which it will invest up to HUF12bn."
During the last few years, all the major pharmaceutical companies have been privatised. Majority stakes in Chinoin (Sanofi, France), EGIS (Servier, France), Biogal (Teva, Israel) Human (Novopharma, Canada) have been acquired by foreign drug manufacturers. Conversely, Richter Gedeon was privatised through international private placement on the Budapest Stock Exchange.
Richter Gedeon entered into an agreement with Thermis Medicare, an Indian company, to set up a joint venture 100 million tonnes per year active pharmaceutical ingredients plant in Vapi, Gujarat in mid 2004.
The new plant was expected to cost $20m and be able to produce a range of APIs for the export market (set to be up and running during 2006).
Tank farm refurbishment
In February 2006 Emerson Process Management completed a $500,000 PlantWeb digital plant architecture project at the Budapest facility. The project was an extension to the central tank farm installation that supplies four plants with solvents.
Work on the expansion project started in October 2004 and included a DeltaV digital automation system, AMS Suite: Intelligent Device Manager software, HART based communications, a total of 59 Fisher Design GX control valves with Fisher FIELDVUE DVC 6000 digital valve controllers, 52 Rosemount 2088 pressure transmitters and also a range of services including engineering and installation.
Biotech expansion
In January 2006 Richter Gedeon opened a new biotechnological lab. The company had already spent over HUF4bn (€16m) on biotech in the past five years. The most recent project cost HUF500m and will produce recombinant proteins, and will also host an HTS lab for molecular biological and gene technological research. The company has a 15-year biotech development programme in which it will invest up to HUF12bn.