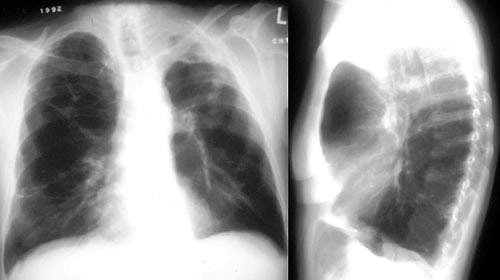 Chronic Obstructive Pulmonary Disease (COPD) is a debilitating respiratory condition which is the fourth leading cause of death in the US.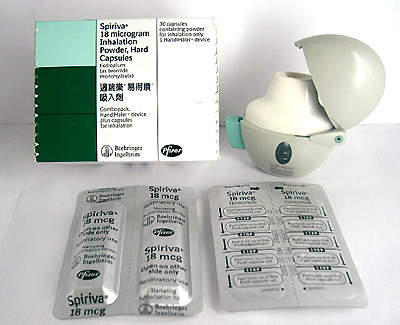 Spiriva is a new daily treatment for COPD.
Roxane Laboratories has upgraded its 500,000ft² west-side pharmaceutical manufacturing plant in Columbus, Ohio, to make a new respiratory drug developed by its parent company Boehringer Ingelheim.
The new 105,000ft² complex is estimated to have cost $60 million. Over 40% of its capacity is earmarked for the production of Spiriva, a new daily treatment for Chronic Obstructive Pulmonary Disease (COPD).
Boehringer Ingelheim and Pfizer Inc jointly developed the treatment and Roxane Laboratories is the main production centre in the US. The plant is also to be used to back-up worldwide distribution of Spiriva, which is also being manufactured in
Germany. The Roxane facility manufactures and packages and has the capacity to produce over 1.6 billion doses of the drug per year.
Roxane Laboratories (formerly Pharmacal), established in Columbus in 1885 and acquired by Boehringer Ingelheim in 1978, specialises in the development of generic drugs particularly for anticancer and respiratory therapies. At the current time, while
the expansion is ongoing, 80% of drug manufacturing at Roxane is generics, but Spiriva could mean that moves more towards a 50:50 split between generics and Spiriva.
Contractors
AMEC provided conceptual and preliminary design services for the new potent compound oral solid dosage manufacturing facility. The facility houses research and development, multi-source product development, and manufacturing areas for category 3 and
category 4 potent compounds in oral solid and capsule forms.
Turner Construction served as construction manager on the expansion. The expansion included additional manufacturing and packaging areas and warehousing space for finished products and incoming active pharmaceutical ingredients for production as well
as administrative areas. The warehousing facilities were constructed by Ruscilli Construction.
The expansion was started in late 2003 and completed in mid-2005.
Chronic obstructive pulmonary disease (COPD) and Spivira
COPD is a debilitating respiratory condition which is the fourth leading cause of death in the US. The Centre for Disease Control estimates 19,000 Americans died of the condition in 2000.
According to the Chronic Obstructive Pulmonary Disease International Association, which provides information about the disease, 31% of patients taking Spiriva in clinical trials saw an improvement in breathing, compared with 18% who used Boehringer's
Atrovent, an inhaled drug. The association also reports that Spiriva proved superior to GlaxoSmithKline Plc's Serevent, a drug normally taken for asthma but also used to treat chronic obstructive pulmonary disease, or COPD.