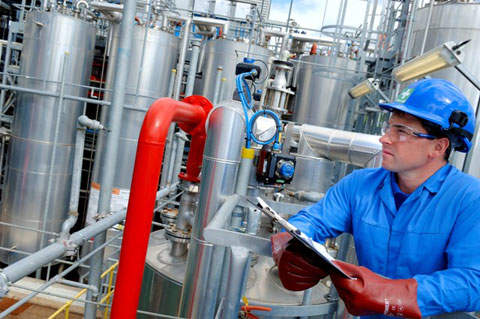 SAFC has made a $4.7m investment into the Arklow API facility.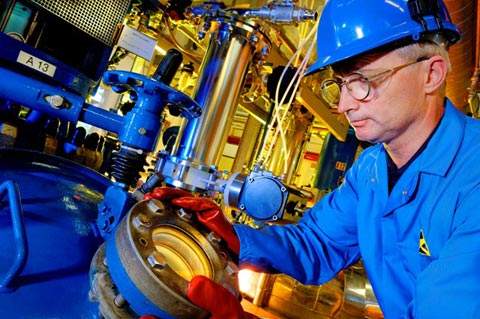 Arklow is the company's global centre for the production of commercial and late-stage APIs and advanced intermediates.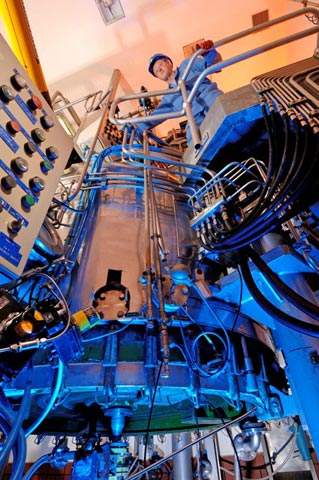 The new reactor will increase production by some 15%.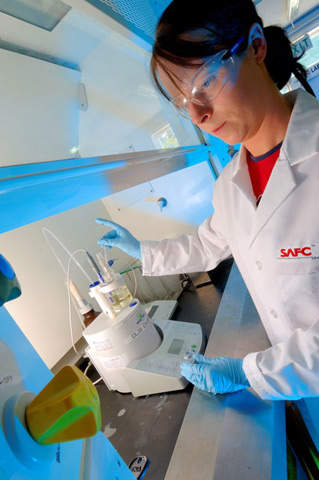 The Arklow API site won an award in 2006 for taking the lead in reducing solvent use and recycling.
SAFC Pharma is a multinational operation, part of the US fine chemical company Sigma-Aldrich. SAFC specialises in providing custom chemistry / synthetic manufacturing support to pharmaceutical and biotechnology companies.
The company can provide services throughout the drug discovery and development process and can produce active pharmaceutical ingredients (APIs) for preclinical studies and also to GMP standards for phase I and II clinical trials. There are four focus divisions to the company – SAFC Pharma, SAFC Supply Solutions, SAFC Biosciences and SAFC Hitech – providing compounds and services to different industry areas. In September 2008 SAFC completed their latest large-scale API
manufacturing expansion at their Arklow site in the Republic of Ireland.
Arklow API facility
"SAFC has also completed two new protein purification and extraction API facilities at St Louis in Missouri."
The Arklow complex (64,000m³) is compliant to cGMP standards and is FDA and IMB inspected and fully validated. The facility is able to support customers with expertise in new process evaluation, process development validation and technology transfer.
Special process technologies available at the site for custom projects include carbon-coupling reactions, polyamino acids, Suzuki coupling reagents, distillations, salt formations, Grignard chemistry and powder handling; there is also the facility to carry out large-scale simulated moving bed (SMB) chromatography for chiral separations on multi-kilogram scale.
Arklow is SAFC's global centre for the production of commercial and late-stage APIs and advanced intermediates.
Environments standards
The Arklow site has also taken the lead in setting environmental standards having received the PharmaChem Ireland's Responsible Care Award in 2006 in the environment category for development of an innovative approach to the reduction and recycling of solvent waste from its API processing.
The company was able to achieve a reduction in waste solvent production by launching their cross-functional waste solvent recovery project in 2005. The project was able to reduce and recover waste streams in all of the solvent-using processes at the facility. This was done by improved inventory management, enhanced stock control, reducing transport of material for re-use, lowering accident / spill risk, and improving various processes to incorporate solvent re-use.
New reactor expansion project
The expansion project at Arklow required an investment of around $4.7m and the latest stage is the installation of a new reactor. The reactor has allowed the expansion of large-scale API production at the plant of around 15%. The project involved the installation and commissioning of a new 6,000l Hastalloy reactor for API production that has now increased the reactor capacity at the site to 96,000l.
The range of reactor sizes for custom syntheses run from 250l to 8,000l. There have also been two other recent expansion projects on-going at the site. The first of these is the construction of a 15kg-capacity pilot-scale filter dryer, which was designed to double capacity for small-scale (10kg-150kg) API manufacturing. This has required an investment of $2.25m and is scheduled for commissioning by the third-quarter of 2009.
"The latest stage of the Arklow API expansion is the installation of a new reactor."
In addition there is also an expansion of the Arklow site cGMP warehouse capacity, which is due for completion in 2009 and will cost around $1.8m. These projects are part of a $10.1m project to expand facilities in Ireland and Switzerland that was agreed in September 2007.
The company has also expanded production and storage at their Buchs site in Switzerland ($5.4m for a 17,200ft² two-level expansion which has increased production by 25%).
St Louis expansion
In April 2007 SAFC also completed two new protein purification and extraction API facilities (plant and animal sources) at its 400,000ft² St Louis, Missouri manufacturing site.
The new operations include separate plant and animal protein processing facilities to avoid cross-contamination. There is a specialist natural and recombinant (transgenic) plant proteins facility that occupies 22,000ft² for both the upstream and downstream processing. The separate animal proteins facility includes 20,000ft² for upstream processing and is supported by downstream animal protein purification in an adjacent 5,000ft² cleanroom suite. There has also been an
expansion of facilities at the high-potency intermediates production and solid-form research at its Madison, WI campus.