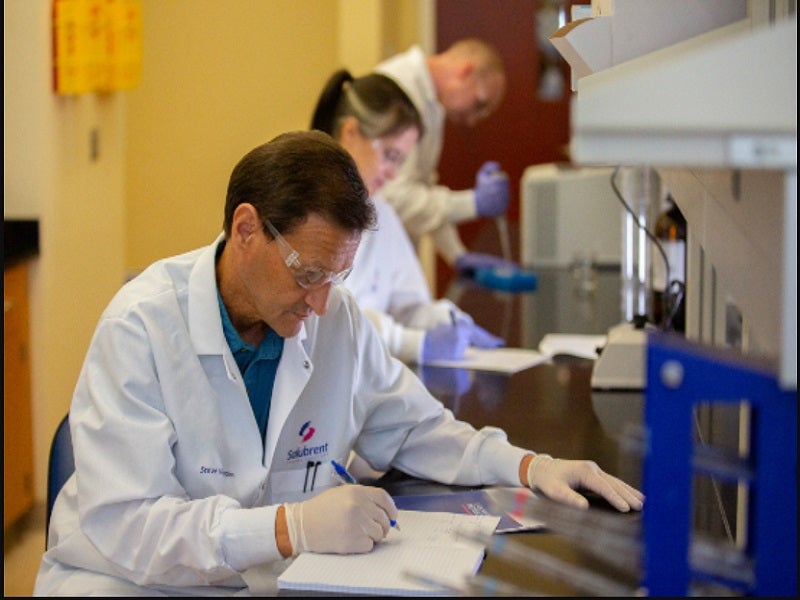 Salubrent Pharma Solutions opened an analytical lab on the North Carolina Research Campus (NCRC) in Kannapolis, North Carolina, in October 2021. Credit: Salubrent Pharma Solutions.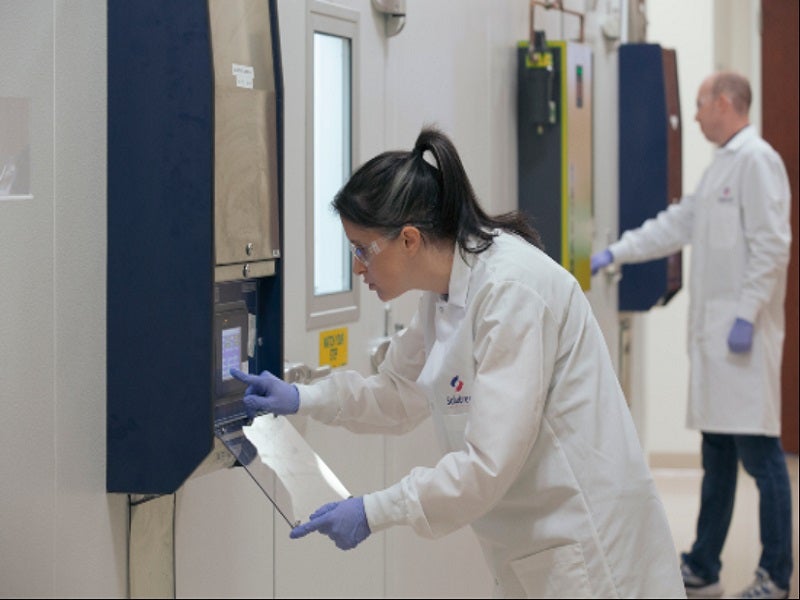 The lab provides a range of analytical services to personalised medicine, cell therapy and gene therapy companies. Credit: Salubrent Pharma Solutions.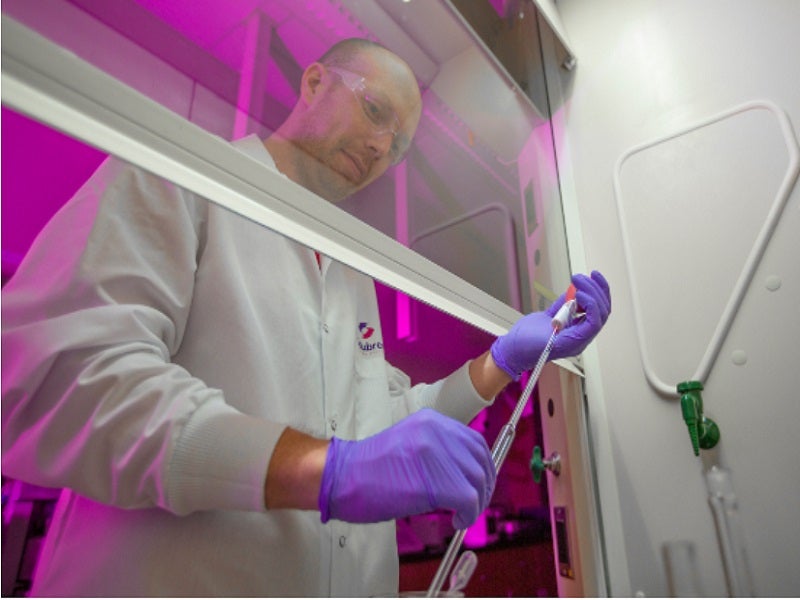 Salubrent's analytical laboratory features 1,000ft² (92.9m²) of walk-in stability chamber space. Credit: Salubrent Pharma Solutions.
Salubrent Pharma Solutions, a US-based contract development and manufacturing organisation (CDMO), opened a new analytical lab in Kannapolis, North Carolina, in October 2021.
The modern laboratory provides a comprehensive range of analytical services for customers. It is intended to meet demand from personalised medicine manufacturers and cell and gene therapy companies for analytical services and sterile fill and finish production.
The facility is built as part of Salubrent's planned growth over the next several years. The company also plans to build a contract manufacturing site in North Carolina by retrofitting an existing facility to produce flexible small-batch sterile injectable products. Salubrent is currently raising $30m of funding to support the proposed facility's construction.
Location of the Salubrent facility in North Carolina
The facility is located on the 350-acre North Carolina Research Campus (NCRC) in Kannapolis, around 50km from Charlotte Douglas International Airport.
NCRC is a public-private research centre located just north of Charlotte, acting as a hub for the research and development of safer and nutritious crops, healthier foods and precision nutrition. The centre provides space for the research centres of eight universities and government, industry and not-for-profit organisations to work collaboratively to improve human health through nutrition.
North Carolina was selected for several reasons, including its pharmaceutical and biotechnology infrastructure, cost efficiency and the availability of skilled personnel.
Details of Salubrent's analytical lab in Kannapolis
The lab offers a range of analytical testing services for clinical and commercial-stage biotechnology and pharmaceutical firms, as well as manufacturers of active pharmaceutical ingredients (APIs).
The analytical laboratory has 1,500ft² (139.35m²) of lab space and 1,000ft² (92.9m²) of walk-in stability chamber space, in compliance with current good manufacturing practice (cGMP) standards.
The NCRC lab has three on-site stability chambers, which operate at 25℃/40RH, 40℃/65RH and 4℃ respectively. It will also be installed with additional reach-in chambers to satisfy customers' specific demands.
Lab equipment and instrumentation details
Salubrent's analytical lab is outfitted with the latest analytical testing equipment and instrumentation, including a PerkinElmer Clarus 600 gas chromatograph/mass spectrometer (GC/MS) system, Agilent Technologies Infinity 1260/1290 HPLC systems, Agilent Cary 8454 UV-Visible spectrophotometer, and Sotax AT7 smart semi-automated dissolution systems.
It also features a Thermo Electron Nicolet 380 FT-IR spectrophotometer, UPLC, SpectraMax ABS Plus UV/VIS microplate reader, Karl Fischer titrators, Mastersizer laser diffraction particle size analyser from Malvern Instruments, and UV-Visible online spectrophotometer from Agilent Technologies.
Key capabilities of Salubrent's analytical lab in Kannapolis
The facility provides services such as enzyme-linked immunoassay (ELISA) testing and stability testing for all clinical stages and finished drug products.
Other services include the development and testing of HPLC, UPLC and dissolution methods, as well as the characterisation of drug substances and reference standard material.
The lab also offers gas chromatography, particle size distribution assessment, reference standard qualification and programme management.
Salubrent's strategic partnership agreement with Bright Path Laboratories
In June 2021, Salubrent signed a strategic partnership agreement with API manufacturing company Bright Path Laboratories (BPL) to exclusively provide analytical testing services to BPL.
Salubrent and BPL are co-located in a 10,000ft² (929.03m²) area at NCRC. The partnership is intended to benefit both companies as Salubrent's mission to deliver just-in-time (JIT) micro-batch sterile fill and finish services aligns with BPL's aim to manufacture JIT small-batch APIs for its customers.
Marketing commentary on Salubrent Pharma Solutions
Founded in 2020, Salubrent is a CDMO that offers comprehensive analytical services, formulation development and flexible batch aseptic fill and finish services.
The company aims to provide quick, cost-effective, risk-free flexible aseptic filling and finishing solutions for clients in the pharmaceutical and biotechnology industries. Its cGMP-compliant facilities are purpose-built for the delivery of flexible aseptic fill and finish products.
Salubrent plans to open a new facility in New England and two more in California by 2026.