Project Type
Pharmaceutical manufacturing campus
Location
Songdo, Incheon, South Korea
Developer
Samsung Biologics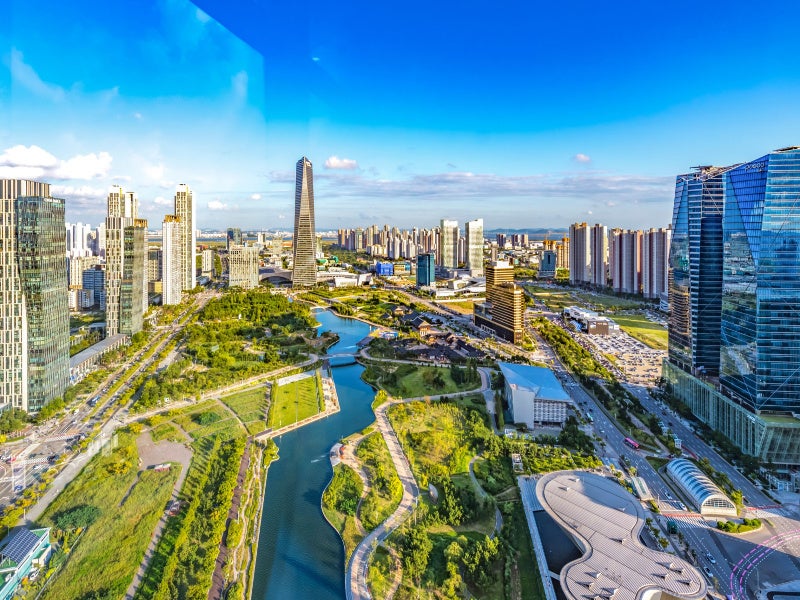 Samsung Biologics' Bio Campus II will be the company's second facility in the Incheon Free Economic Zone in Incheon, South Korea. Credit: DreamArchitect / Shutterstock.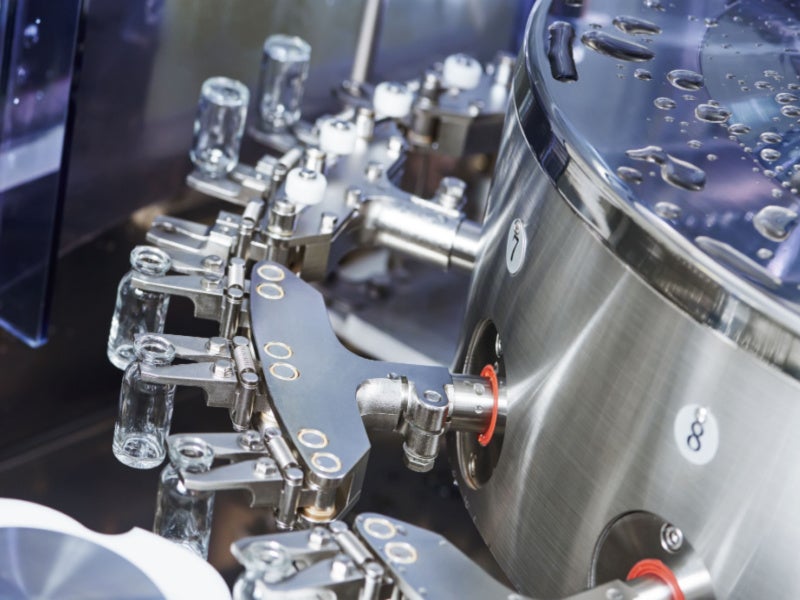 Bio Campus II will include four manufacturing facilities. Credit: Dmitry Kalinovsky / Shutterstock.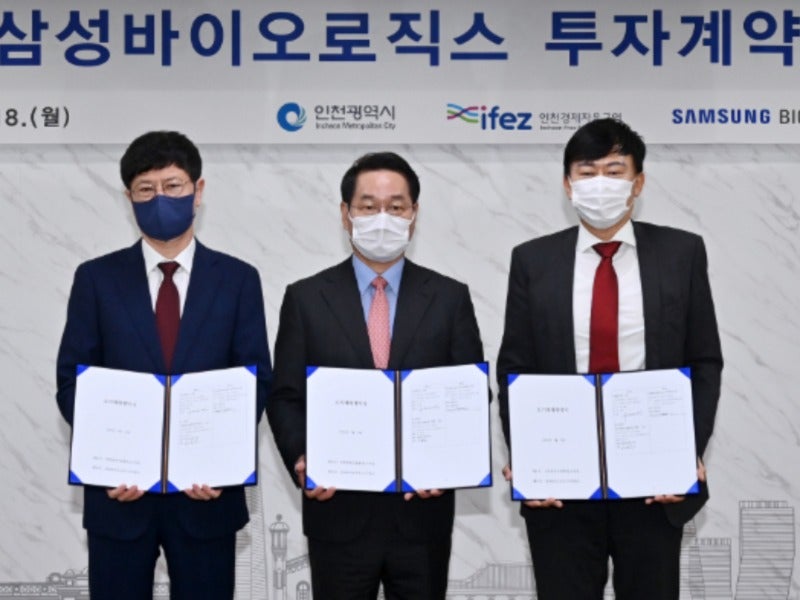 Samsung Biologics signed a land purchase agreement with the Incheon Free Economic Zone (IFEZ). Credit: KERC.
Samsung Biologics, a contract development and manufacturing organisation (CDMO) based in South Korea, announced plans to build a second biopharmaceutical campus, named Bio Campus II, at Songdo, Incheon, South Korea.
Free Report
How is the Biopharmaceutical industry evolving?
2021 was a year of continued innovation and change in the Biopharmaceutical industry. As the COVID-19 pandemic continues to take its toll on businesses worldwide, it's time to look for new ways to create value, prepare for the future, and remain competitive in the ever-changing landscape. GlobalData's expansive report examines the business environment and trends that shape the Biopharmaceutical industry. We highlight the most impactful emerging technologies, as well as the industry, regulatory, and macroeconomic factors that influence growth prospects. Access the report to:
Benchmark the impact of major themes on the Biopharmaceutical industry.
Gain a deeper "on the ground" perspective through exclusive opinions and analysis from industry respondents.
Evaluate the effects of COVID-19 on the sector.
Download the full report to understand what to expect and how to align your strategies for success.
by GlobalData
Sn July 2022, Samsung Biologics signed a KRW426bn ($323m) land purchase agreement with the Incheon Free Economic Zone (IFEZ) for the development of the campus.
Bio Campus II will help the company meet the increasing demand for biopharmaceuticals. Its construction will be completed by 2023 and it is expected to create around 4,000 jobs by 2032.
Location of Samsung Biologics' Bio Campus II
Bio Campus II will be built in Songdo District 11 in the Songdo industrial cluster of the IFEZ, one of eight special economic zones created to attract foreign direct investment.
IFEZ is strategically located 50km from Seoul and near the Incheon Port. It is also accessible from major metropolitan areas within 90 minutes.
The Songdo cluster is home to around 80 companies and ten research institutes. It has a combined biopharmaceutical production capacity of 880,000l, which is the largest in the world.
Samsung Biologics Bio Campus II details
Bio Campus II will cover an area of 357,366m2 (3.84 million square feet) and will be 30% larger than Samsung Biologics' first biopharmaceutical campus, which houses four manufacturing facilities, including the P4 Super Plant currently under construction.
The new campus will consist of four factories, which will be built at a combined cost of KRW7tn. The four manufacturing plants will have a combined capacity of one million litres.
The campus will include a multi-modal plant and an open innovation centre for encouraging several biotechnology start-ups. Samsung Biologics also plans to develop research and development (R&D) and analysis facilities at the campus.
Samsung Biologics' existing facilities at Incheon
Samsung Biologics has four biopharmaceutical plants in IFEZ. The first facility was opened in July 2013 and has a production capacity of 30,000l.
Samsung Biologics also operates clinical production facilities in Incheon, with a combined capacity of 4,000l. The company's total capacity is 364,000l, making it the world's largest contract manufacturing organisation (followed by Switzerland-based pharmaceutical company Lonza Group, with 303,000l, and Germany-based pharmaceutical company Boehringer Ingelheim, with 275,000l).
Marketing commentary on Samsung Biologics
Samsung Biologics operates two business segments, namely contract manufacturing and contract development. It has the world's largest single site capacity and offers development, manufacturing, and bioanalytical testing services for various biopharmaceutical products.
The company's investment in its new Incheon campus is intended to strengthen its contract manufacturing and contract development capabilities to develop novel therapeutics.
The global biopharmaceutical market is valued at $360bn as of 2022, accounting for 39.3% of the entire pharmaceutical market. It is expected to grow at an average rate of 10.3% by 2026. Demand for these products is growing following the Covid-19 pandemic, which has made vaccine and drug development a priority for biotechnology companies.
Samsung Biologics signed six contract manufacturing organisations (CMO) contracts, worth a total of KRW764.1bn, in 2022. It also signed a $81m contract manufacturing deal with Novartis in June 2022.
Related projects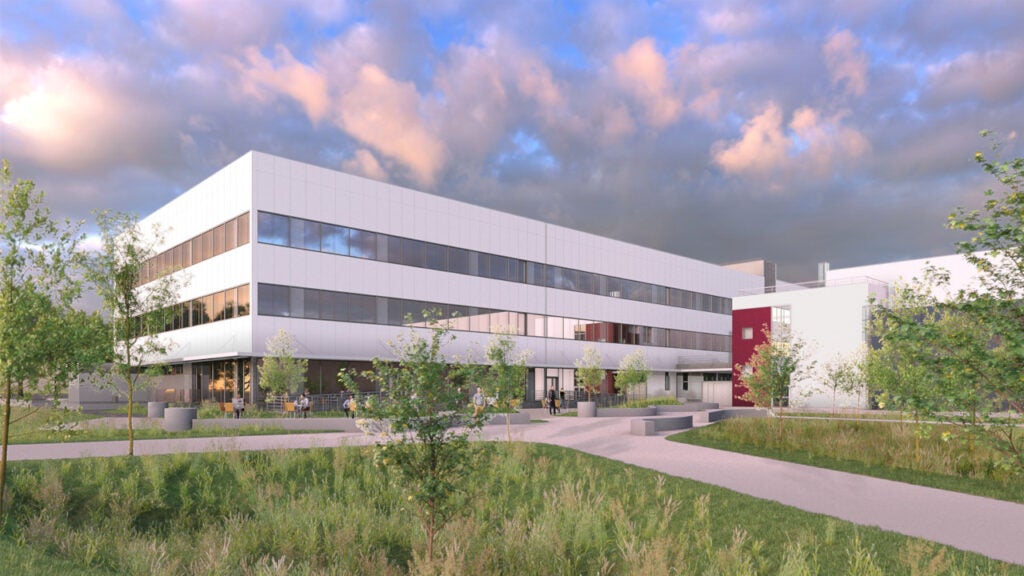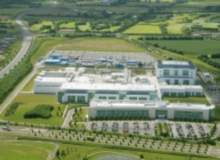 Topics in this article: