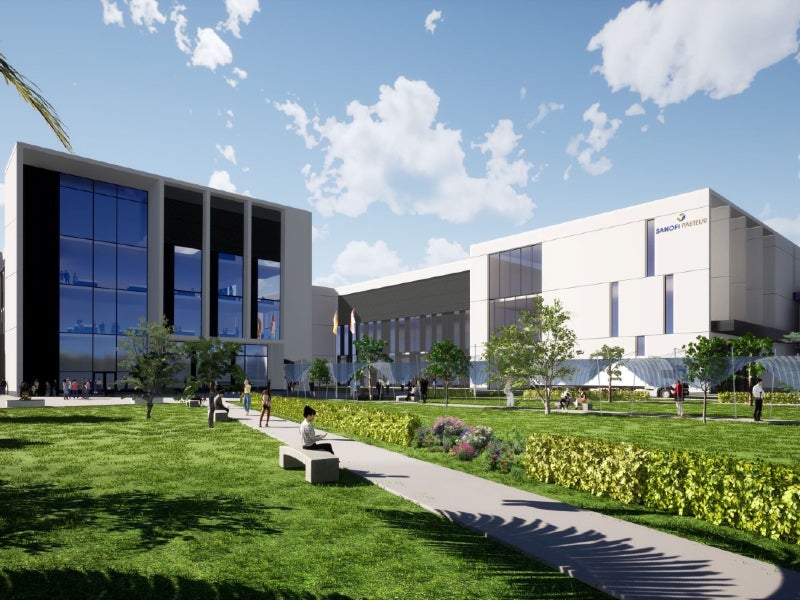 Sanofi will build a fully-digitalised vaccine manufacturing facility in Singapore to strengthen its vaccine manufacturing capacities. Credit: Sanofi.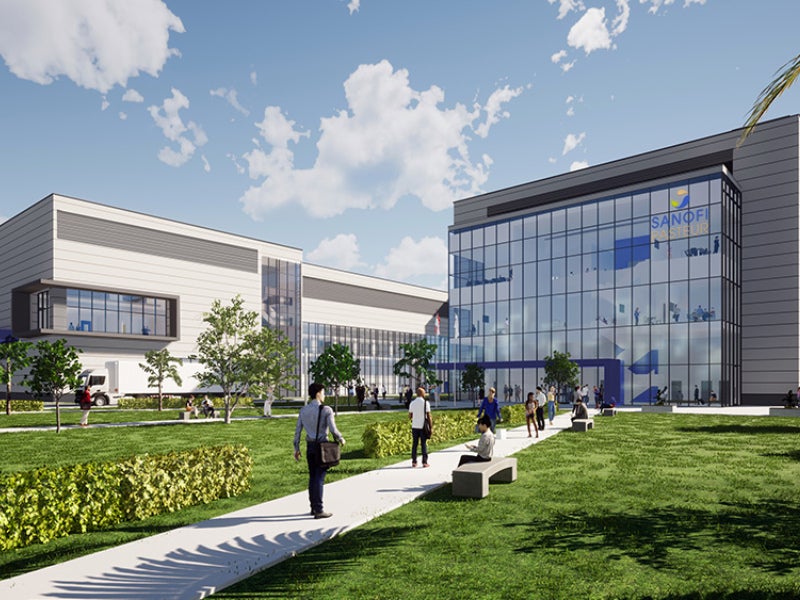 The Evolutive Vaccine Facility will become operational by the end of 2025. Credit: Singapore Economic Development Board.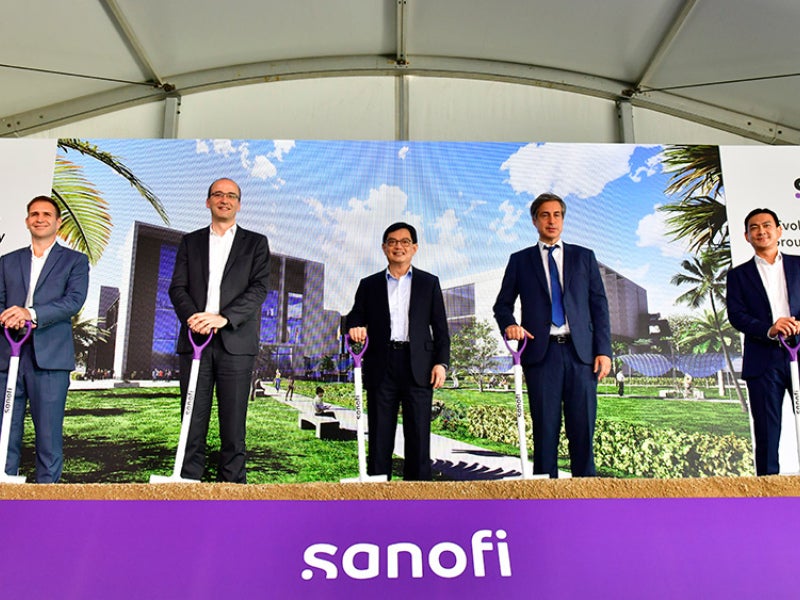 The new facility will use different technology platforms to manufacture multiple types of vaccines and biological products. Credit: Singapore Economic Development Board.
French pharmaceutical company Sanofi will build a new state-of-the-art vaccine manufacturing facility, named Evolutive Vaccine Facility (EVF), in Singapore for the large-scale manufacturing of vaccines to enhance preparedness for future pandemics.
In collaboration with the Singapore Economic Development Board (EDB), the facility will primarily help with delivery to the Asian region. The company currently has manufacturing facilities in Europe and North America.
The ground-breaking ceremony for the new manufacturing facility in Singapore was held in April 2022. Operations are expected to begin by the end of 2025.
Sanofi will invest S$638m ($466.9m) in the project, which will create up to 200 local jobs once operational and establish Singapore as a regional innovation hub for the healthcare industry.
The project is a part of the company's €900m ($970.8m) investment to develop two new EVFs globally over five years. The other facility will be located in Neuville-sur-Saône, France.
Location
Sanofi's Singapore EVF will be situated in Tuas Biomedical Park, a 280-hectare industrial park located in the west of Singapore. The industrial park currently houses 13 biopharmaceutical companies with a total workforce of 7,000 people.
Details of the Evolutive Vaccine Facility
The EVF will be a first-of-its-kind, fully digitalised, modular vaccine manufacturing facility. It will be capable of producing vaccines on a large scale for Asia.
The facility will be designed to be carbon neutral and allow for future modifications.
Unlike a standard vaccine manufacturing facility, the EVF will support multiple vaccine manufacturing technology platforms, facilitating rapid and flexible manufacturing of different types of vaccines and biological products, such as mRNA, enzymes and monoclonal antibodies.
The facility will have a central unit, which will include several digitised modules to manufacture up to four vaccines at a time. It will be able to switch between vaccine process configurations to quickly adapt to specific production requirements and changing public health emergencies, enabling quicker delivery and ensuring preparedness for future pandemics.
The facility will be able to meet the demand for vaccines at both regional and global levels, ensuring access to advanced vaccines and treatments.
Sustainable features
Sanofi's EVF will be installed with solar panels and purchase green electricity to power its operations. It will be more resource-efficient by consuming fewer resources and minimising waste production.
Vaccine development at Sanofi
Sanofi has deployed several tools and techniques to develop vaccines that target proteins, sugars or other features that allow pathogens to thrive in the human body.
The company is currently developing several types of vaccines, such as live-attenuated vaccines, inactivated vaccines, recombinant protein vaccines, polysaccharide-based vaccines and messenger RNA (mRNA) vaccines.
Live-attenuated vaccines weaken a whole virus, supporting the body in the development of immunity against a virus without causing disease. Some examples of live-attenuated vaccines include yellow fever and smallpox vaccines.
Inactivated vaccines use the whole virus, which is cultured in a lab and inactivated before it is injected into the body. Diseases such as polio, rabies and most influenza viruses are controlled using inactivated vaccines.
Recombinant protein vaccines are developed using only part of a pathogen.
Certain types of pathogens have an outside protective layer made of polysaccharides (sugars). Polysaccharides-based vaccines use one of the polysaccharides as an antigen. The antigen stimulates the production of antibodies that target the microbe's protective coating.
mRNA-based vaccines carry instructions to produce pathogen-related antigens directly to the cells.
The company also develops monoclonal antibodies, which provide immediate protection against some diseases.
Besides vaccines, Sanofi also works in therapeutic areas, such as immunology and inflammation, oncology, neurology, and rare blood disorders.