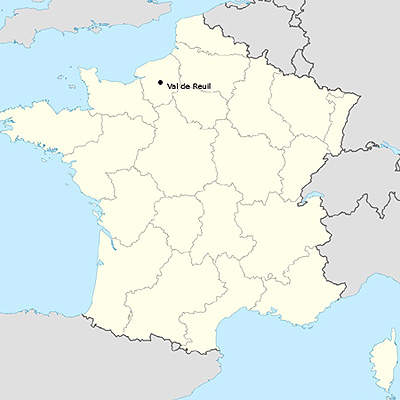 The new manufacturing facility is in Val de Reuil, in the North West of France near Rouen.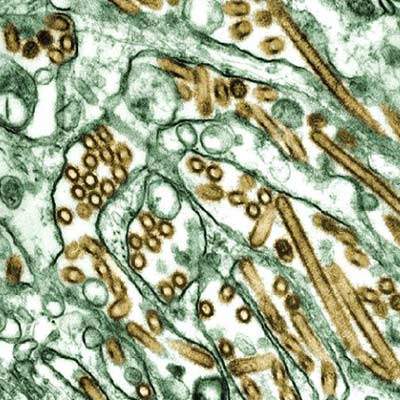 Sanofi Pasteur is involved with FLUPAN which aims to increase the readiness of the EU to an influenza pandemic.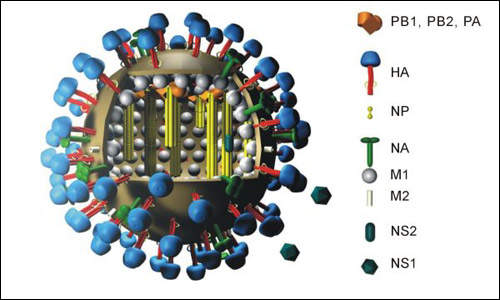 The Sanofi plant will produce 200 filled vials and syringes per year.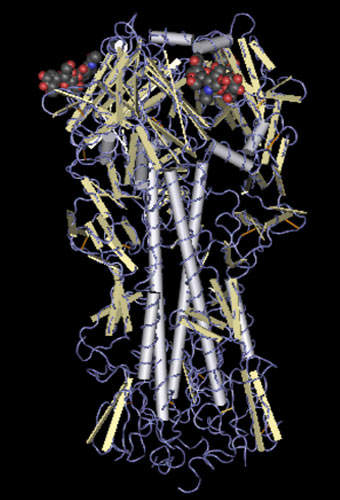 Part of the surface of an H5N1 virus; Sanofi Pasteur is supplying a vaccine against this to a number of EU countries.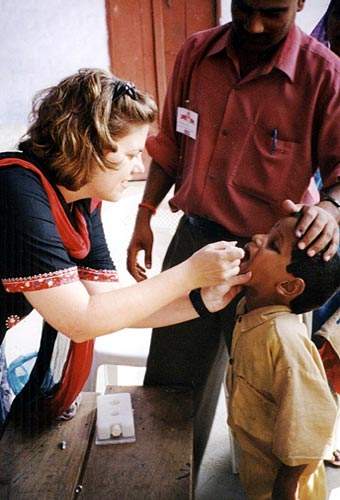 Sanofi's new facility will be able to make vaccines for 20 different diseases.
Sanofi Pasteur, the vaccines division of Sanofi Aventis, is focusing on a continuing technology upgrade and expansion. The company has recently completed a new manufacturing facility in Val de Reuil in North West France as a response to soaring world demand. Sanofi Pasteur provided more than a 1.6 billion doses of vaccine in 2007, making it possible to immunise more than 500 million people across the world.
The Val de Reuil site was first opened in 1973 by the Institut Pasteur Production. In 1976, Sanofi (now Sanofi-Aventis) invested in Institut Pasteur Production to support its industrial development and in 1985 Institut Merieux (Sanofi Pasteur) acquired the Institut Pasteur Production as one of their vaccine manufacturing networks.
The new plant is part of a worldwide $1bn investment into the vaccines business between 2005 and 2008, of which $600m has been invested in French manufacturing sites.
The latest investment in vaccine production in France in 2008 is the groundbreaking of a new production building for paediatric vaccines located in Marcy L'Etoile, near Lyon, France. In 2007 the existing facility at Val de Reuil produced 130 million doses of seasonal influenza vaccine but the new facilities will be able to more than double this.
Wayne Pisano, president and CEO of Sanofi Pasteur, commented on opening the new facility: "Sanofi Pasteur's commitment to global health is exemplified by significant investments in vaccine production infrastructures… These efforts are aimed at meeting a world demand for vaccines expected to double by 2016… The new facility will provide a high-end production work environment for dedicated people who produce vaccines for the world."
New facility
The new production plant, which opened in June 2008, has required an investment of €100m and has been configured so that it can produce over 20 vaccines against different diseases if required. Also, in the event of a global human influenza pandemic the plant will be able to rapidly produce large quantities of vaccines for the protection of public health.
The highly automated facility is designed to be ready to switch into production once a pandemic influenza strain is identified by the World Health Organization (WHO). The production building investment was also accompanied by a new automated aseptic formulation and filling facility (requiring a further $100m investment) where the vaccines are produced in a form ready to be shipped under cold chain conditions. The modular production plant has been highly automated and uses the latest technology to produce vaccines of the highest quality.
Pisano commented: "Sanofi Pasteur Val de Reuil site is a hub for global health with over two million doses of vaccines shipped worldwide each day. The new facility will further enable Sanofi Pasteur to fulfil its commitment of providing highest quality vaccines to protect people from infectious diseases wherever they live."
Commissioning
"In the event of a global human influenza pandemic the plant will be able to rapidly produce large quantities of vaccines."
The construction of the 7,800m² production building began in May 2006 and is projected to be fully operational by the end of 2008 after it is validated and certified by health authorities such as the EMEA and the US FDA. The facility is scaled to fill 200 million syringes and vials per year, increasing by two-fold the current capacity at the site.
Commitment
Sanofi Pasteur already has commitments to a number of EU governments to provide doses of vaccine against avian flu in the event of a pandemic; a 1.4 million dose stockpile of H5N1 vaccine was supplied to the French government in 2005 and can provide enough vaccine for 28 million people in France.
There are also agreements with the Italian, Australian and US governments and Sanofi Pasteur is the only global vaccine manufacturer taking part in the FLUPAN collaboration scheme.
FLUPAN is intended to improve the level of pandemic preparedness in the EU. FLUPAN collaboration partners include the National Institute for Biological Standards & Control (NIBSC) (UK), the University of Reading (UK), Istituto Superiore di Sanita, (Italy), the Health Protection Agency (UK), and the University of Bergen (Norway).
Sanofi Pasteur is currently producing a vaccine to combat another avian flu strain with pandemic potential (H7N1) that will be used in a FLUPAN clinical study.