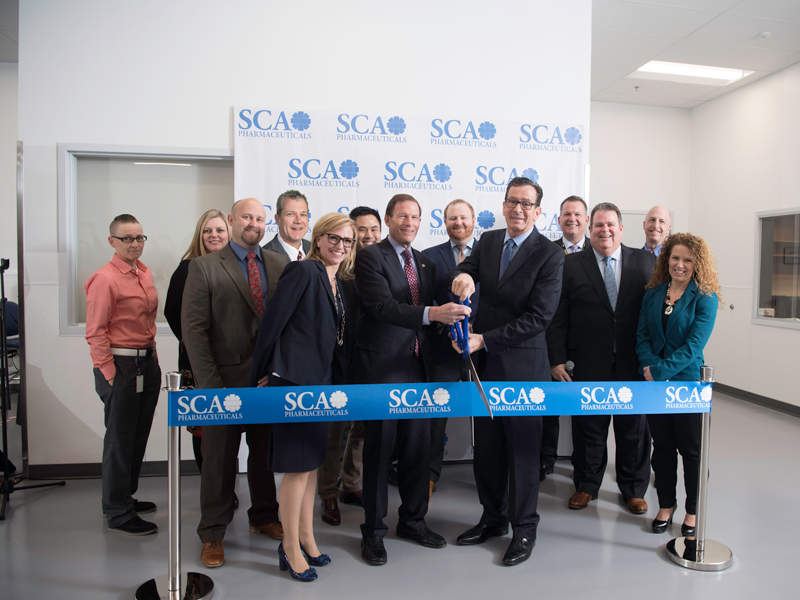 SCA Pharmaceuticals officially opened its Windsor manufacturing facility in November 2017. Credit: SCA Pharmaceuticals.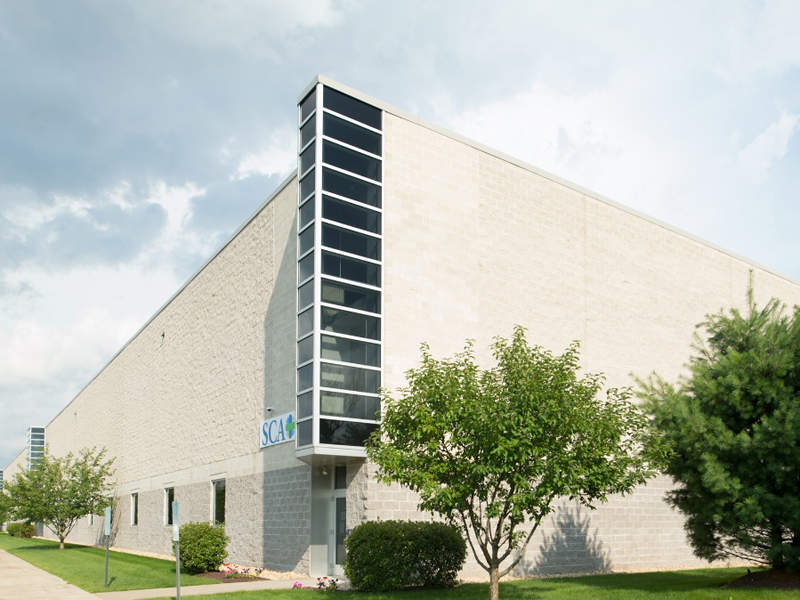 The facility features a full-scale GLP analytical chemistry lab and cGMP cleanrooms. Credit: SCA Pharmaceuticals.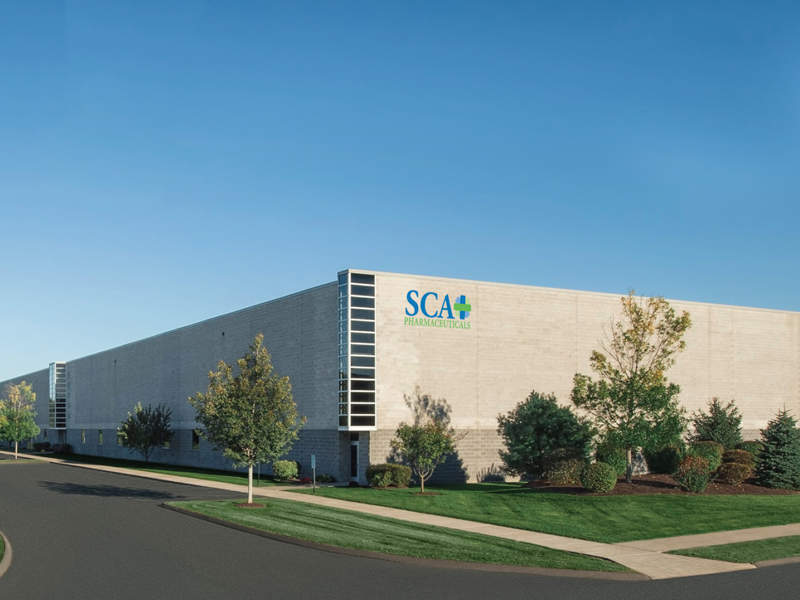 SCA will supply customised sterile pharmaceuticals for hospitals and healthcare facilities. Credit: SCA Pharmaceuticals.
In November 2017, US-based pharmaceutical company SCA Pharmaceuticals officially opened a manufacturing facility in Windsor, Connecticut.
The plant will produce sterile admixtures and pre-filled syringes for healthcare facilities and is expected to increase turnaround times for SCA, provide economies of production and improve customer experiences.
SCA is expected to create more than 360 jobs at the Windsor facility by 2021.
Location of the Windsor facility
SCA chose Connecticut as the location for its new plant due to the availability of a "world-class" workforce.
The location is also near Bradley International Airport, which will allow the company to deliver products to customers quickly and easily. It will also allow SCA to serve its East Coast clients.
Details of SCA Pharmaceuticals' Windsor facility
SCA has developed the 90,000ft² facility on a leased site at 755 Rainbow Road, Windsor.
The plant includes a good laboratory practice (GLP) analytical chemistry lab, current good manufacturing practice (cGMP) cleanrooms, a high-capacity aseptic production suite, office spaces and quality control laboratories.
"SCA provides a range of sterile admixture services, including antibiotics and anti-infective medicines."
The state-of-the-art facility is also equipped with multiple ISO 5 Laminar Air Flow Hoods, which enable sterile compounding operations. A backup generator is installed to ensure continuous production in the event of power failure.
The facility's cleanrooms are operated by professional compounding staff and certified pharmacy technicians, who have hands-on experience in high-risk sterile compounding.
The facility's quality control unit ensures quality and training compliance for all cleanroom personnel, as well as carrying out annual aseptic recertification and regular quality audits.
Products manufactured at SCA's plant
SCA provides a range of sterile admixture services, including antibiotics and anti-infective medicines such as Vancomycin and cardiovascular medicines such as Adenosine, Ephedrine, Heparin, Isoproterenol and Phenylephrine.
Labour and delivery medications such as epidurals, ephedrine, lidocaine, magnesium and oxytocin are also supplied, as well as sedatives such as ketamine and midazolam. Pain management drugs such as bupivacaine, fentanyl, morphine and ropivacaine are also supplied, along with electrolytes such as calcium gluconate and potassium.
A ready-to-use operating room and anaesthesia syringes are available at the plant. These are bar-coded and tamper-proof.
SCA also provides multiple varieties of standard and speciality containers, including Hospira LifeCare bags and Viaflex bags, Smiths medical CADD cassettes, Coviden Monoject syringes and plungerless syringe barrels.
Financing for the project
The Connecticut State Government has supported the project by providing more than $8.5m through the Department of Economic and Community Development (DECD) for leasehold improvement and the procurement of new equipment.
In October 2017, SCA received more than $700m in equity capital from Enhanced Healthcare Partners for the project.
Marketing commentary on SCA Pharmaceuticals
Based in Little Rock, Arkansas, SCA Pharmaceuticals was founded in 2010. It currently employs 210 team members at its Arkansas facility.
The company provides sterile pharmaceuticals to pharmacies in hospitals and surgery centres and is licensed by State Boards of Pharmacy in 50 US states. Its product portfolio includes patient-controlled analgaesia, anaesthesia syringes, epidurals and intravenous admixtures.
All of SCA's sterile products undergo environmental monitoring and full endotoxin testing in accordance with USP <85> guidelines. Outsourcing products with SCA helps its customers to reduce product wastage, drug shortages and staffing costs.