SHINE's medical isotope production facility will be built in Veendam, Netherlands. Credit: SHINE Medical Technologies.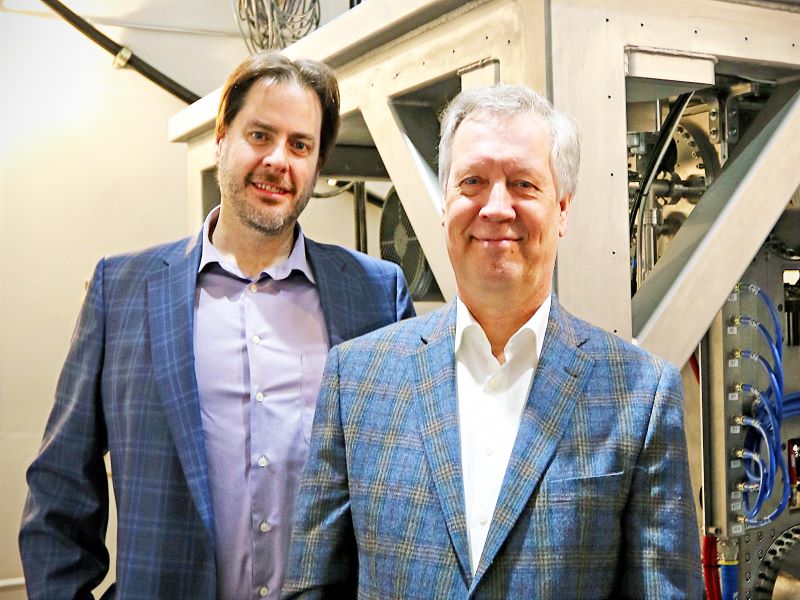 SHINE Medical Technologies was founded by Greg Piefer in 2010. Credit: SHINE Medical Technologies.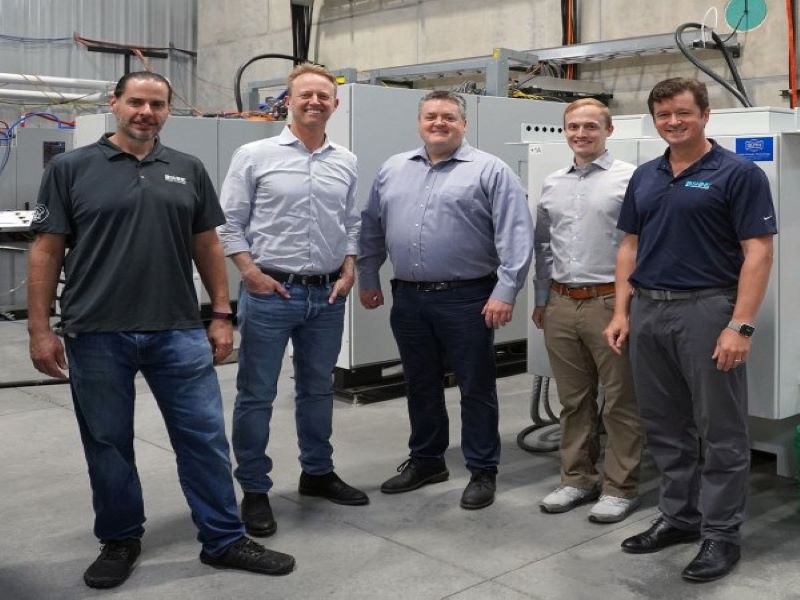 SHINE received $150m of funding in a Series C-5 financing round led by Koch Disruptive Technologies (KDT) in June 2021. Credit: SHINE Medical Technologies.
US-based radiopharmaceutical company SHINE Medical Technologies is to build a medical isotope production facility in Veendam, Netherlands. The facility is intended to provide a reliable, flexible supply of a range of vital medical tracers and cancer treatment elements for customers in Europe.
The company announced it had chosen the site for the facility's construction in Veendam, Groningen, in May 2021.
The facility's construction is expected to begin in 2023, with commercial production scheduled for late 2025. The plant will create around 200 jobs once fully operational.
Location of the SHINE Medical isotope production facility in Veendam
The production facility will be located next to the Dallen II industrial estate near Wildervank, Veendam.
Veendam was the company's preferred location for developing the facility after more than 50 possible business locations in various European countries had been examined. It was chosen due to the region's strive for innovation, strong support for the development and production of life-saving medicine, and the availability of a highly skilled and educated workforce. Veendam also offers the required infrastructure and accelerator technology knowledge for the facility.
Veendam is easily accessible from other European markets through a good road network to both Groningen/Randstad and Germany. It is also located close to Groningen Airport Eelde.
The country will provide SHINE with a logistically favourable location for supplying medical isotopes to European countries and markets.
Details of the SHINE Medical isotope production facility in Veendam
The facility will initially focus on the production of molybdenum-99 (Mo-99), the precursor of technetium-99m, a diagnostic medical radioisotope used in medical imaging procedures to identify and treat heart disease, cancer and other conditions. The facility will also be used to produce other medical isotopes, including iodine-131, xenon-133 and lutetium-177 (Lu-177).
Powered by nuclear technology, SHINE's facilities will be cleaner, safer and more sustainable than a nuclear research reactor.
The facility will be capable of producing twice the European patients' need for Mo-99. The combined capacity of SHINE's Veendam facility and its existing production facility in Wisconsin, US, will meet 70% of patients' requirements worldwide and help solve the global shortage of medical isotopes.
SHINE Medical's isotope production technology advantages
SHINE Medical's isotope production technology offers major advantages over other production technologies, as it does not require a nuclear reactor, consumes less electricity and generates less waste. This makes the production process safer, better for the environment, more cost-effective and more reliable compared to current production techniques that use nuclear reactors. With the particle accelerator, SHINE can also make particles using a reactor.
SHINE also uses a nominal quantity of recyclable uranium that does not involve the removal process after each usage. This further reduces waste production and the amount of uranium needed to produce the isotopes.
Marketing commentary on SHINE Medical Technologies
Founded in 2010 by Greg Piefer, SHINE Medical Technologies is dedicated to the safe, clean and affordable production of medical isotopes for the research and treatment of diseases such as cancer.
SHINE started the production of Lu-177 at its Janesville facility in Wisconsin, US, in 2020 due to strong demand from clinical trial sponsors for cancer research. The company also created a new division, SHINE Therapeutics, which will focus initially on developing and marketing Lu-177.
In December 2020, the company broke ground on a 54,000ft² facility in Janesville. This facility will house its corporate headquarters and a large-scale production facility for the newly established Therapeutics division.
In June 2021, SHINE secured $150m of funding in a Series C-5 financing round led by Koch Disruptive Technologies (KDT). The proceeds will support the marketing of the company's diagnostic and therapeutic medical isotope technologies, as well as its future growth.