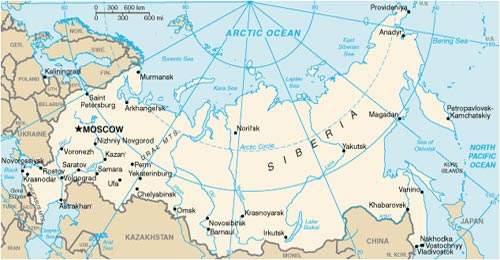 The Tomsk Special Economic Zone is in the middle of Siberia.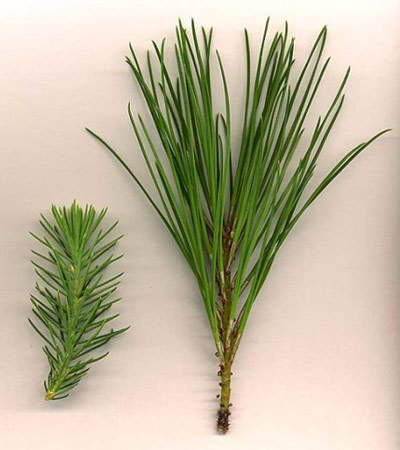 Pine needles will be the main feedstock for the Solagran plant in Tomsk.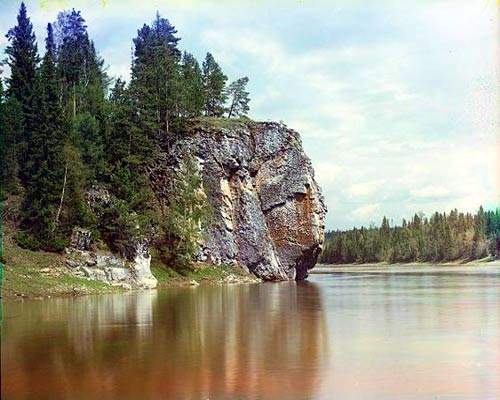 Siberia has massive pine resources for the new Solagran plant and its larger successor.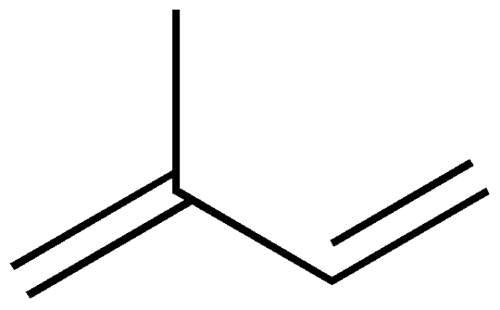 Polyprenols are made up of isoprene units and are almost impossible to synthesise in the laboratory.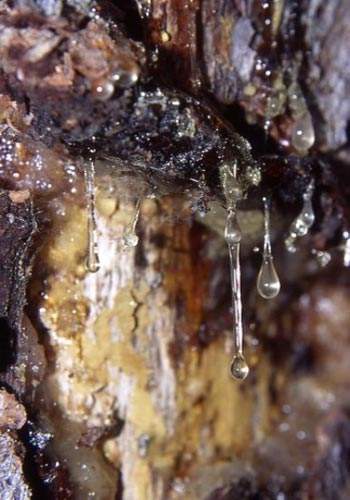 Some of the useful polyprenols could be extracted from pine resin, to produce Solagran's range of natural pharmaceuticals known as 'Bioeffectives'.
Solagran Ltd is a Melbourne, Australia-based biotechnology company. It has a portfolio of highly potent low side-effect, natural pharmaceutical compounds that it can obtain from green tree foliage through use of a multi-step chemical extraction process. The patented extraction technology enables the company to extract a range of complex poly-alcohols from pine trees so that their biological activity is retained and in some cases made many times more potent.
The company is now opening a small-scale production plant in the Tomsk region of Siberia. This will produce its range of 15 natural pharmaceuticals it has dubbed 'Bioeffectives®' and also pharmaceutical-grade Polyprenols. Polyprenols are long-chain isoprenoid alcohols that can play a key role in cell metabolism and are known to be effective in dealing with a range of conditions including hepatitis, multiple sclerosis and Alzheimer's disease. They are also suitable for conditions associated with chronic alcoholism; for which there are no satisfactory existing treatments.
One of the main reasons for setting up the plant in Russia is that there is an abundance of the pine needle feedstock material needed for production.
History
The company name Solagran comes from a combination of the names of two eminent Russian scientists, who were active in the field of forest biochemistry in the 1930s at the St Petersburg Forest Technical Academy, Professor Fyodor Solodky and Dr Asney Agranat. In 1933, they isolated Bioeffective A, the first in the Bioeffectives family. The Bioeffectives have a history going back to Russia in the 1940–50s where some were used as pharmaceuticals and complementary medicines/supplements.
Borne from the origins of forest biochemistry during WWII, Bioeffective A was approved for wide use as an anti-infective and wound healer by order of the Russian Surgeon General. In addition, a water soluble version of Bioeffective A was used as a nutritional additive in St Petersburg during a blockade saving much of the population from starvation. The research did not end there and between 1950 and 1990 many new Bioeffectives were isolated and investigated before being used in Latvia and Russia for medical and veterinary applications.
Bioeffective A is now a listed complementary medicine substance by the Therapeutic Goods Administration (TGA) in Australia after a study repeated some toxicology studies completed in the 1980s. In addition, clinical trials for Bioeffective A have been undertaken for treatment of Gastritis. A campaign was launched in 2007 in conjunction with Finnleo Sauna Australia Pty Ltd for a range of Bioeffective B sauna, well-being and sports products in Europe and Australia.
Solagran
Solagran now owns the rights to a large catalogue of therapeutic candidates and also a family of 'Bioeffectives' that can be extracted from green pine needles. In 1995, Solagran International was formed to commercialise the technology from the St Petersburg Forest Technical Academy and raise funds for research. In 1998 all of the ownership of intellectual property for Bioeffectives was transferred to Solagran and in 2003 the company was listed on the Australian Stock Exchange (ASX).
Solagran has been undertaking clinical trials with Bioeffective R and its purified derivative Ropren at Swinburne University in Melbourne since 2005–2006. This showed, following the release of the results about a year after the trial ended, that Ropren is effective in dealing with chronic liver disease, dementia and also the degenerative aspects of chronic alcoholism and drug addiction (diseases of the hepatobiliary system).
Bioeffective R and Ropren are now the main focus of Solagran's research effort. In 2006 the company made a submission to the Russian Ministry of Health for inclusion of Ropren in the Russian Pharmacopoeia. In mid-March 2008 Russian regulators released Ropren for sale as the world's first prescription pharmaceutical based on polyprenols. The compound was named after Solagran's Research Director Professor Victor Roschin, its active ingredient Bioeffective R has a specific combination of polyprenols.
New plant
In anticipation of production commencing at the Tomsk A production facility in January 2008, Solagran increased its holding in the new Russian subsidiary SibEX from 60% to 85%. The Tomsk A production facility that opened and began producing in March 2008 has the capacity to produce 20kg per month of Bioeffective R.
Solagran submitted an application in December 2007 to secure its new site in the Tomsk special economic zone. The GMP-compliant Tomsk B facility will have the potential to manufacture 200kg per month of Bioeffective R. This capacity will be required within 18 months to meet demand in Russia. This facility will also provide the template for roll out more Solagran manufacturing capacity in Western Europe and the Pacific Northwest.
"The Tomsk A production facility that opened and began producing in March 2008 has the capacity to produce 20kg per month of Bioeffective R."
In March 2008 SibEX opened the first commercial-scale plant for the isolation of pharmaceutical grade polyprenols as well as a range of bioeffectives (mixtures of compounds). Solagran executive chairman Dr Vagif Soultanov commented: "Polyprenols are perhaps the most interesting and valuable new class of pharmaceutical substance developed over the past 30–35 years, and have been the subject of a great deal of research, particularly in Russia and Japan."
The plant in Tomsk will make use of the abundance of natural material in the forests there and a spectrum of extraction techniques, which have been developed over the last sixty years in Russia. The equipment at the plant is custom designed was specially developed and installed by the Siberian Chemical Production Plant and Solagran.
In the plant the pine needles are put through ten separate patented technological processes to isolate the required high-purity compounds. The plant was set up with the help of the Tomsk Regional Government in the Tomsk Special Economic Zone and officials there have said that they will provide support in the future for the construction and setting up of a new larger GMP compliant plant.
Mr Victor Kress, Governor of the Tomsk Region in south western Siberia opened the plant and commented: "It is a doubly pleasurable for me to see this production being done using accumulated knowledge, Solagran technology which has been brought to life in Tomsk, and using the endless supply of raw materials available in this region… the opening of this plant inaugurates the creation of the biotechnological complex in the Tomsk Region. The nanotechnological concepts and ideas that Solagran is planning to realise in the Special Economic Zone are really pioneering ones."