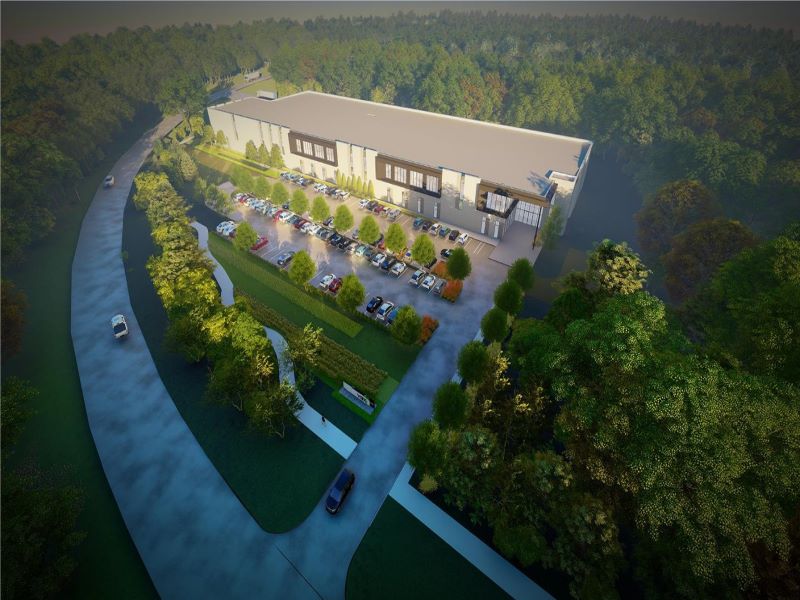 VGXI manufactures plasmid DNA for gene therapies and vaccines. Credit: VGXI.
The facility is expected to come online in the first quarter of 2022. Credit: VGXI.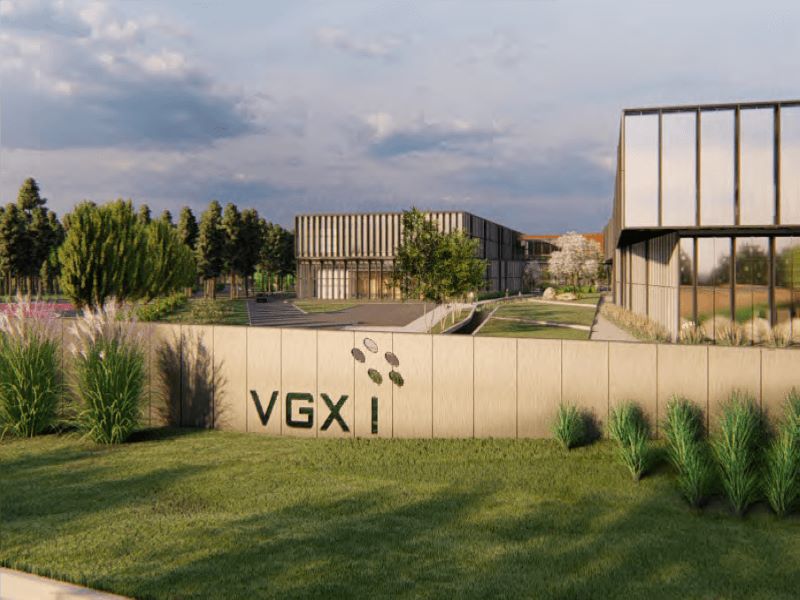 VGXI's Conroe headquarters will contain multiple manufacturing trains and production suites to support biopharmaceutical projects from clinical trials to commercialisation. Credit: VGXI.
VGXI, a wholly-owned manufacturing subsidiary of GeneOne Life Science, is building a headquarters and greenfield biomanufacturing facility at Deison Technology Park in Conroe, Texas.
The project will be developed in a phased manner. The initial phase will increase the company's current production capacity fivefold to help meet the rising demand for its high-quality plasmid DNA for vaccines and gene therapies, as well as to produce more urgent vaccine solutions.
The City of Conroe approved a $1.2m incentive for the project's development in December 2019.
VGXI held a ground-breaking ceremony for the project in November 2020, with the final steel beam set in place for the building in April 2021. The project reached multiple construction milestones, including completion of the exterior and installation of major equipment at the facility, in October 2021. The facility is expected to be operational by 2022.
Details of VGXI's Conroe headquarters and manufacturing facility
The project is planned to be built on a total of 240,000ft² site in multiple phases to expand VGXI's manufacturing capabilities and install multiple flexible production suites to support both current good manufacturing practice (cGMP) DNA and RNA-based biopharmaceutical production at all phases of development through to commercialisation.
In the project's first phase, the state-of-the-art 120,000ft² facility is being developed on a 21.5-acre land area in the Deison Technology Park, which was bought in August 2020. The purchase agreement includes an option to acquire a further 21 acres for future expansion.
The headquarters will be a two-level building housing high hood-density laboratories, other laboratories, pharmaceutical cleanrooms, and space to carry out processes such as purification, filling, packaging and storage. It will also feature corporate office space, conferencing facilities and other associated amenities.
The purpose-built facility will feature multiple independent manufacturing trains and suites, which will increase VGXI's fermentation capacity from 500l to 1,500l. It will provide the flexibility to support diverse biopharmaceutical projects from clinical trials to commercialisation. The facility's micro-processing suites will support small-scale projects.
The facility will be equipped with mechanical equipment such as air handlers, process chillers and a sterile water filtration system. A full site back-up generation system will be installed at the facility for an uninterrupted power supply, independent of the electrical grid.
The building's modular design will allow for further expansion of VGXI's current service offerings, as well as the company's anticipated expansion into emerging scientific processes.
Contractors involved in the project
Integrated construction services provider BE&K Building Group was selected as the design-build partner for the project in December 2019.
Hanbury is the architectural partner for the project, while Hipp Engineering & Consulting is the engineering partner.
Marketing commentary on VGXI
Founded in 1997, VGXI is a US-based full-service contract development and manufacturing organisation (CDMO) that produces high-purity DNA plasmids for pre-clinical research, highly documented DNA plasmids for virus production and toxicology studies, and cGMP DNA plasmids for clinical trials through marketing.
VGXI's patented manufacturing process, flexible cGMP production facility and experienced development team enable it to offer custom manufacturing solutions and services. The company's patented AIRMIX® lysis technology enables high purity, highly concentrated plasmid formulations from 1mg/ml to 15mg/ml, allowing customers to prepare low volume and multi-plasmid formulations.
The company has produced more than 175 batches of clinical-grade DNA for clinical trials in the US, Europe, Asia, Canada and Australia. Its cGMP and non-GMP products have passed rigorous reviews from several international regulatory agencies.
VGXI completed the manufacturing and supply of the COVID-19 DNA vaccine in April 2020, which is currently in Phase I clinical trials. The company also develops DNA vaccines for other viruses such as Zika, Ebola and Middle East respiratory syndrome coronavirus (MERS-CoV).
The company plans to grow its workforce from 70 to around 150 employees over the course of three to five years.