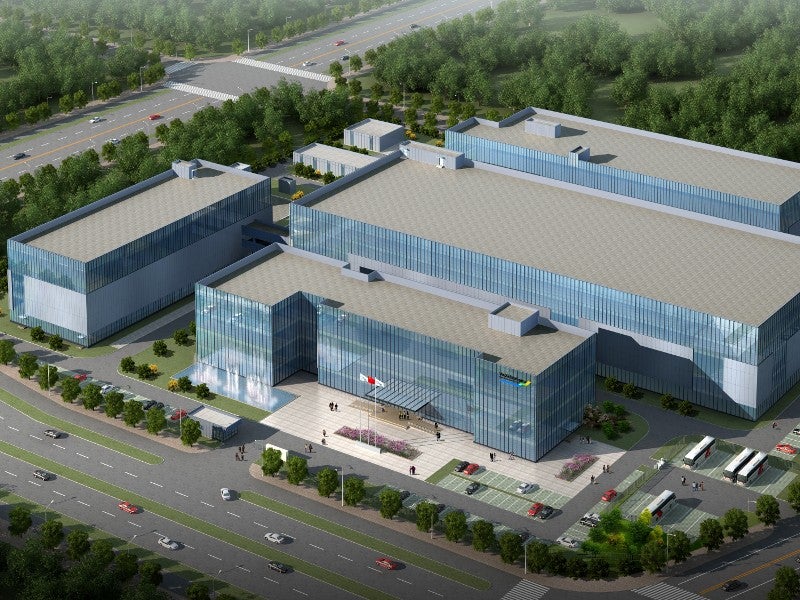 WuXi Biologics is developing a biologics manufacturing centre of excellence in Shijiazhuang, North China. Image courtesy of WuXi Biologics.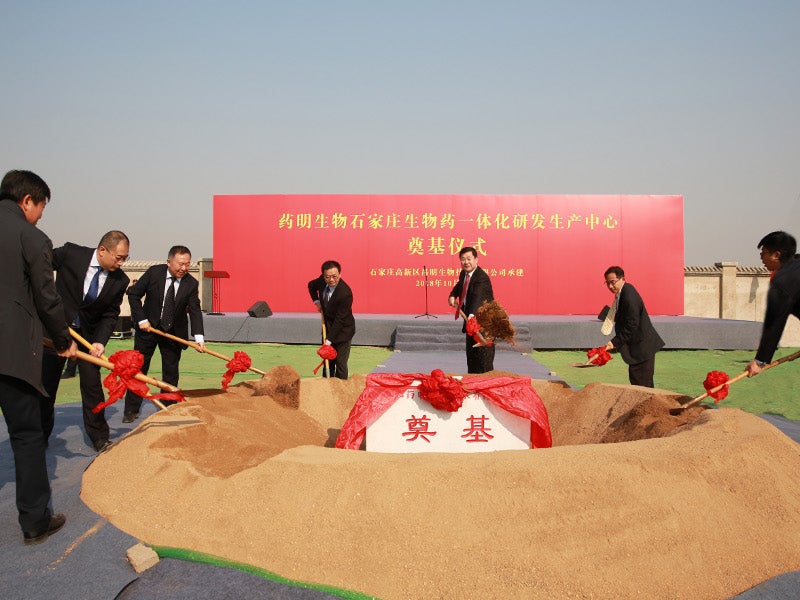 The ground-breaking ceremony for the construction of the facility took place in October 2018.
WuXi Biologics announced plans for its eighth drug substance manufacturing facility in May 2018. Image courtesy of WuXi Biologics.
WuXi Biologics is constructing an integrated biologics manufacturing centre of excellence (MFG8) in the city of Shijiazhuang, Hebei, North China.
On completion, the facility will be one of the biggest of its kind in the region, integrating the company's biologics research and development (R&D) capabilities with clinical and commercial production.
A groundbreaking ceremony took place in October 2018, following an announcement of the investment in May of the same year. The first phase of the centre is expected to be in service by 2020, while the entire facility will be operational by 2021.
Set to become WuXi Biologics' eighth drug substance production facility, the centre will support the company's target to increase its overall bioreactor capacity to 220,000l across plants in four countries.
WuXi Biologics' biologics manufacturing centre details
The biologics manufacturing centre will follow the current good manufacturing practice (cGMP) regulations of the US, EU and China to develop and produce biologics. The site can be reached from Beijing by rail within one hour.
The building will house state-of-the-art biologics process development laboratories and commercial / clinical manufacturing facilities MFG8 and MFG9.
MFG8 will have a 48,000l fed-batch bioreactor, while MFG9 will be equipped with a 5,000l fed-batch / perfusion bioreactor, which is expected to be ready for GMP-compliant manufacturing by 2022.
On completion, the centre will be one of the world's biggest biologics manufacturing facilities based on disposable reactors.
Benefits of the biologics manufacturing centre
The manufacturing centre will substantially increase WuXi Biologics' ability to develop and produce biologics more economically.
It will enhance the company's supply chain network for its biomanufacturing partners worldwide.
The facility will also assist the marketing authorisation holder (MAH) process in China and meet emergency healthcare requirements of local partners.
Benefits of WuXi Biologics' disposable bioreactor technology
The company utilises single-use disposable bioreactors equipped with pre-radiated plastic bags in the stainless holder, which are used as production vessels.
"MFG8 will have a 48,000l fed-batch bioreactor, while MFG9 will be equipped with a 5,000l fed-batch / perfusion bioreactor."
The facilities require 30%-50% less investment compared to traditional stainless steel bioreactors and can be constructed roughly a year earlier than traditional facilities.
The disposable bioreactors will deliver between 5% and 15% additional production efficiency.
Perfusion bioreactors allow for continuous manufacturing at lower costs. They also enhance product quality compared with conventional fed-batch manufacturing.
The perfusion technology also reduces the cost of goods sold for biomanufacturing significantly by developing titre equivalent to 40g/l.
Details of the existing facilities of WuXi Biologics
WuXi Biologics operates three facilities in China, covering Wuxi, Shanghai and Suzhou. The facilities are designed as per the global regulatory and cGMP standards to develop novel biologics and biosimilar for Chinese and other global markets.
The Shanghai facility covers 17,748m2 with an integrated platform for operations ranging from drug discovery to late-stage clinical development.
Spanning 15,296m2, the facility in WuXi has fully disposable bioreactors. With a total space of 10,116m2, the Suzhou facility is Asia's first biosafety testing facility with non-government affiliation.
Marketing commentary on WuXi Biologics
Based in China, WuXi Biologics is a technology platform company working to improve the discovery, development and manufacturing of pharmaceutical products.
The company works on a follow-the-molecule integrated solution model and aims to add 180,000l bioreactor capacity by 2022.
The company performs diverse functions, including customised protein generation, drug discovery, development, testing, manufacturing and drug product fill-and-finish.
WuXi Biologics is currently developing a state-of-the-art biologics innovation centre spanning 1.6 million ft2 in Shanghai, as well as a biologics manufacturing facility in Singapore, which will be the company's first overseas facility in Asia.