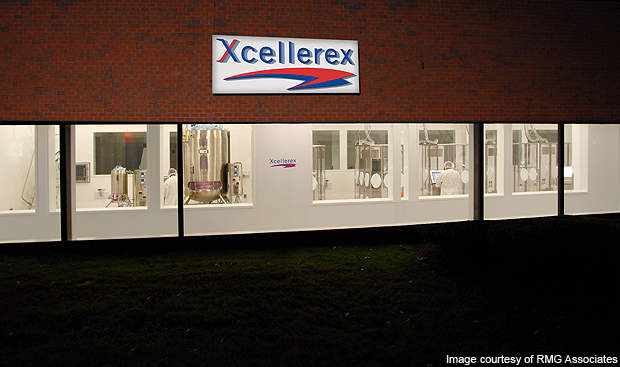 FlexFactory biomanufacturing facility at Xcellerex's headquarters in Marlborough.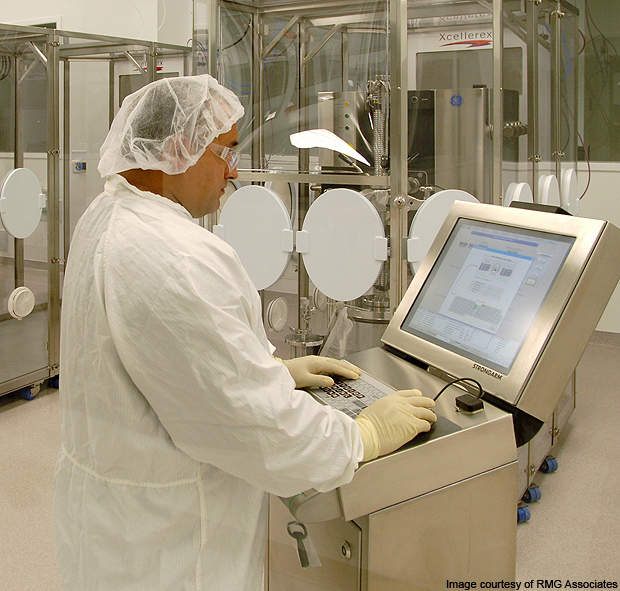 An operator working in downstream purification.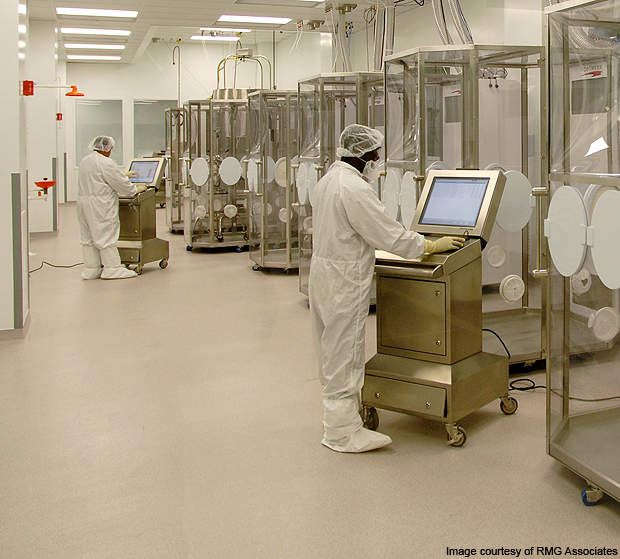 FlexFactory production line, including upstream and downstream operations.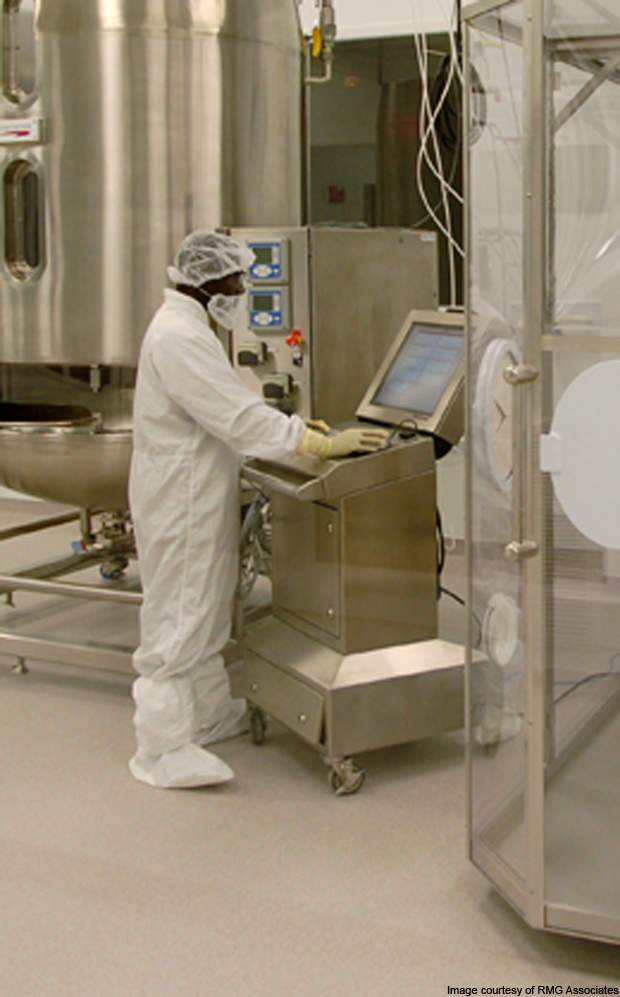 Upstream operations with 2,000l working volume, single-use bioreactor.
Xcellerex commissioned its biomanufacturing facility in in Marlborough, Massachusetts, US, in September 2010. It is second facility in Marlborough to be based on the Xcellerex's FlexFactory biomanufacturing platform.
The facility broke ground on 9 June 2010 and is expected to be completed by the end of 2010. It has allowed Xcellerex to expand its production capacity and will play a crucial role in the company's ability to offer biomanufacturing services and contract manufacturing operations.
Facility
The cGMP facility can accommodate modular, configurable, production trains designed around disposables technology. Each production train includes disposables-based unit operations that can be enclosed in a self-contained, one-time use controlled environment module (CEM).
Due to the use of CEMs, the need for cleanroom facilities is eliminated. However, operations in the CEMs will are based on typical cleanroom standards.
"Xcellerex will also use the facility to demonstrate the FlexFactory platform to potential clients."
All CEMs are located in a common controlled manufacturing suite. The CEMs do not include multiple airlocks or gowning and re-gowning rooms. Access to equipment is provided through iris ports. As operators are not allowed to enter the CEMs, the risk of cross-contamination is substantially minimised .
The production trains feature Xcellerex XDR single-use bioreactors with working volume of 2,000l. Xcellerex XDR single-use bioreactor is a fully-integrated system with a capacity to demonstrate proven stirred tank performance for a host of cell lines.
The bioreactors feature stainless steel dimpled jacketed kettle with multiple zones supporting a turndown ratio of 5:1 that avoids the need for an additional seed reactor. The bioreactors are equipped with mass flow controllers, peristaltic pumps and probe transmitters.
The system also includes an optimised single-use bioreactor bag assembly that features an SP Chemical's Class VI low-density polyethylene fluid contact layer, C-flex tubing for adding liquid, a harvest line, a disposable pressure sensor, sampling and probe ports, filtered gas lines and a high-performance bottom mounted magnetic agitator system that facilitates the loading and coupling of single-use bag assembly.
Compared to conventional models, the bioreactors require a smaller footprint, not exceeding 18ft in width, 5ft in depth and 14ft in height.
The turnkey design of the bioreactors allows rapid installation and start-up and batch-to-batch changeover within less than an hour. Due to the single-use design, clean in place (CIP), steam in place (SIP) and cleaning validation infrastructure are not required. Compared to fixed stainless steel hard piped vessels, the flexibility of the overall process increases.
The facility is additionally equipped with XDM QUAD single-use mixing systems and an XDM disposable assembly system.
Manufacturing
The facility will conduct cell fermentation, media preparation, buffer preparation, purification and product mixing using the company's patented FlexFactory biomanufacturing platform. The technology allows biomolecule production in all widely used cell lines including mammalian, E. coli, fungal, yeast and insect.
"The production trains feature Xcellerex XDR single-use bioreactors with working volume of 2,000l."
The facility provides transitional biomanufacturing services to clients installing their own FlexFactory facilities. Clients will be able to access the FlexFactory platform and XDR single-use bioreactors until their own facilities are ready.
The facility will conduct complete biomanufacturing operations from fermentation through purification to bulk drug substance for clinical and commercial production of mammalian cell and microbial / yeast products. It also coordinates fill / finish operations, stability and clearance studies for its clients.
The Marlborough facility will provide contract manufacturing services to clients that do not have their own manufacturing capacity. Xcellerex will also use the facility to demonstrate the FlexFactory platform to potential clients who are interested in evaluating the platform for their future expansions.