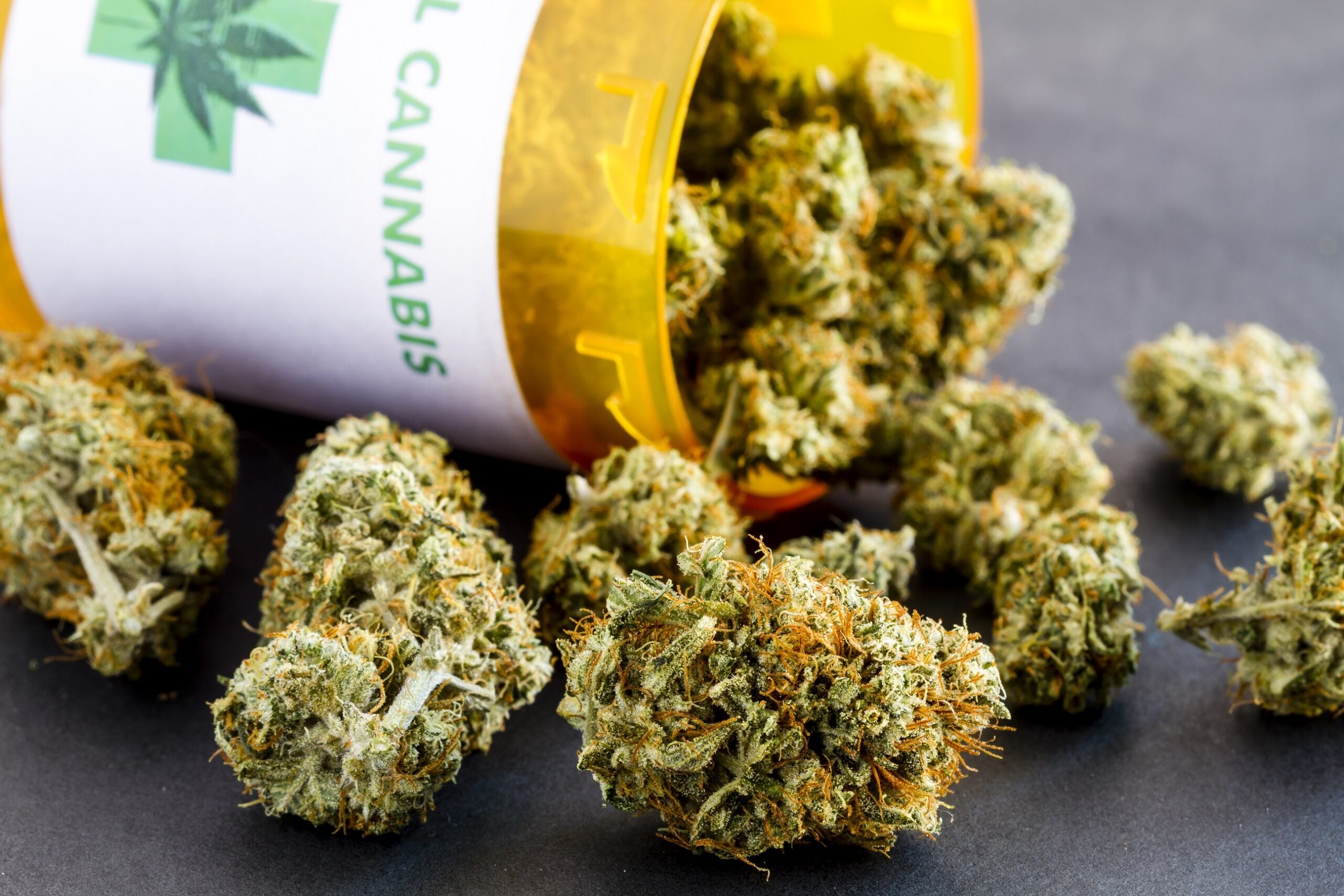 Marijuana, or cannabis, is a plant often associated with the use of recreational drugs. Although a frequent subject of taboo and controversy, medical marijuana is a critical area of exploration for 2020 and beyond.
Medical marijuana is a term for any cannabis-based product used for medicinal purposes, such as CBD oil, inhalers and 'gummies'. CBD oil and its benefits are a significant current topic of interest in the pharmaceutical industry, and one that looks set to grow and develop as the market widens.
Medical marijuana market growth will be driven by approval of drugs in additional markets
The purpose and benefits of medical marijuana are vast: they include the management of chronic pain or anxiety, and neuroprotective applications. Only recently have the merits of CBD oil and similar products been acknowledged in the professional community; as a result, the market is set for a sharp rise.
GlobalData's Medical Marijuana report combines key opinion leaders, insights and surveys of prescribing physicians in the US, France, Germany, Italy, Spain, the UK, Canada, Israel and Australia, providing a detailed snapshot of the industry. Between 2018 and 2025, the medical marijuana market will record a CAGR of 81.3%, reaching a value of $3.2bn in 2025.
The drug Epidiolex is used to treat refractory childhood-onset epilepsy and is expected to launch in 2020. GW Pharma's Sativex is approved for muscle spasticity in patients suffering from multiple sclerosis in Europe, and is currently at the pre-registration stage in the US. GlobalData's exclusive report assesses ongoing clinical trials, outlines the locations of trial sponsors, and gives an overview of key players and challenges in the market.
Key highlights of this report include:
    Pipeline analysis covers the importance of the endocannabinoid system in various conditions, as well as the route of administration of pipeline drugs.
    There are five approved medical marijuana treatments – Epidiolex, Marinol, Sativex, Nabilone and Syndros – in the countries discussed in this report (the US, France, Germany, Italy, Spain, the UK, Canada, Israel and Australia). There are, however barriers and issues with each treatment, and further research is therefore needed.
    The main challenge in the development of treatments will be refining dosing arrangements, and gaining marketing authorization.
    Dravet syndrome and Lennox-Gastaut syndrome can cause hundreds of seizures a fortnight for sufferers; medical marijuana treatments focus on conditions such as these.
This thematic research report by GlobalData puts the reader at the forefront of the medical industry for medical marijuana. It explores the effects of marijuana on the body, and how it can impact and treat numerous diseases and conditions. It enables the development of strategies, and the preparation of in-licensing and out-licensing through a comprehensive review of pipeline drugs and technologies. It also identifies emerging market players, putting the reader in an ideal position to further influence the marijuana market.
To find out more about this report, visit GlobalData's Report Store.