Nursing home population in the 7MM, a high risk group for RSV infections, set to grow by 24% to 6.2m people by 2028, says GlobalData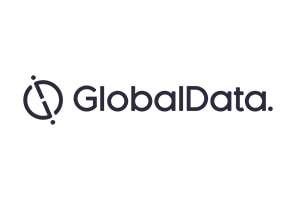 Human Respiratory Syncytial Virus (RSV) is an enveloped, single-stranded, negative-sense RNA orthopneumovirus which belongs to the bigger family of Paramyxoviridae. This disease has only been public knowledge since 1956, when a laboratory chimpanzee started to display symptoms of a common cold and was investigated further. The illness was also noticed amongst infants suffering from respiratory disease.
The virus causes mild upper respiratory tract infections, and also more severe lower respiratory tract infections which can hospitalise infants who are between the ages of 2-3 months. The virus is also able to cause fatal diseases such as pneumonia and bronchiolitis.
RSV-associated illness causes many adverse symptoms for patients and this can be a huge burden for those affected. Recently, clinical trial challenges have resulted in high failure rates of products across all classes of agents. Antivirals and prophylactic vaccines have proved unsuccessful and contraction is the only useful prophylactic antibody.
Respiratory Syncytial Virus unmet needs set to open opportunities in the market
Companies AbbVie and AstraZeneca's Synagis received a recommendation from the American Academy of Pediatrics (AAP) in 2014. The recommendation stated that a narrow population should be used in treatment development such as patients who are at an increased risk of hospitalisation due to the virus.
The challenges in treatment research have had a profound impact on those at risk of complications from RSV, and this has created a gap in the market.

The key highlights of this report are:
An Overview of RSV, including epidemiology, etiology, pathophysiology and diagnosis
Current treatment options and prophylactic options
Unmet needs and opportunities in the market, including global trends
Pipeline analysis including comprehensive data across different phase, and a detailed analysis of late-stage pipeline products
GlobalData's Report 'Respiratory Syncytial Virus: Opportunity Analysis and Forecasts to 2028' focuses on identifying key trends, opportunities, and key players in the RSV market which could impact the market in the next 10 years. From this report you will be able to develop and design new business strategies and drive revenues by understanding innovative technologies and products in the sector. Organise and streamline your sales in accordance with key data and strive for market success.
To find more information about this and other reports, visit the GlobalData Report Store.