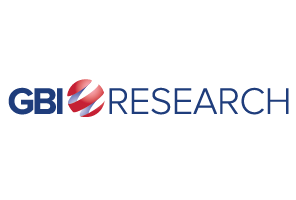 The landscape of dermatology research and treatment has changed rapidly in recent years, and the pipeline is highly active, with over 900 products in development.
Unlike the market, which is almost entirely dominated by small molecules, the dermatology pipeline contains a high number of biologics, many of which are monoclonal antibodies (mAbs) that specifically target proinflammatory cytokines and cytokine receptors – a target class that is under-represented in the marketed product landscape.
The strong presence of these products in the late-stage pipeline is likely to have a considerable impact on dermatology treatment.
Broadened horizons
These innovative therapies have only been used for a little over a decade in dermatology, and have mainly been restricted to use in psoriasis.
However, there is now a rising commercial interest in the use of mAbs in the broader dermatology field – particularly for indications with a strong inflammatory component.
These conditions have traditionally relied on steroidal and systemic treatments, which have been associated with side-effects following long-term use.
Early success
Atopic dermatitis has been the first condition to benefit, with the mAb Dupixent (dupilumab), receiving FDA approval in March for moderate-to-severe disease.
The drug was also granted early access to eligible patients with severe atopic dermatitis in the UK.
Previous products approved under this scheme have mainly been for life-limiting conditions, which indicate the pressing need for access to such therapies for sufferers of dermatological conditions.
Pipeline of possibilities
There are other mAbs in development for atopic dermatitis, as well as for other conditions including alopecia, acne vulgaris and bullous pemphigoid.
Furthermore, a considerable proportion of pipeline products are first in class, with many being developed for indications for which there is a significant need for safe and effective therapeutic options, such as scleroderma and cutaneous lupus erythematosus.
The high number of new non-steroidal topical and systemic pipeline products is incredibly promising, and highlights the renewed interest in the previously stagnant and highly genericized dermatology market.