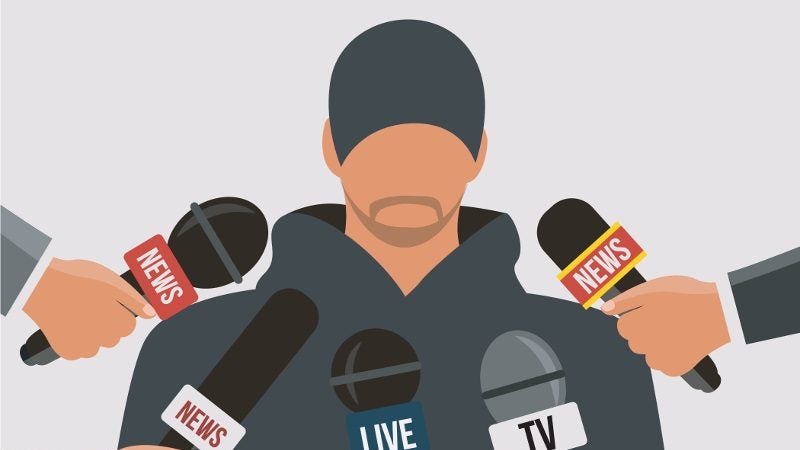 ---
Follow the latest updates on coronavirus outbreak:
Coronavirus outbreak: Full list of the affected countries
Coronavirus-affected countries: Italy Iran South Korea USA Middle East Japan Singapore Malaysia China UK Thailand  Philippines
Countries that tested negative – see where coronavirus has not yet reached
Coronavirus timeline of events and latest updates
Coronavirus safety measures at world airports
Vaccines/drugs in the pipeline for coronavirus prevention and treatment
WHO: Five global health emergencies declared in a decade
---
Originating from China with a gory trail in its wake, the corona pandemonium is now targeting royalty and fame, as the still healthy seek refuge behind the Indian 'namaste' instead of the ubiquitous western handshake.
Mimicking Death the Great Leveler, the Corona scourge seems to make no concessions about a person's social standing, not leaving the political fraternity as well. Here's a list of some of the top celebrities with COVID-19 coronavirus.
Rulers with coronavirus
Archduke of Austria
Ancestral Archduke of Austria, Karl von Habsburg, is the first royal to contract the novel coronavirus after news of his testing positive was reported on March 17, 2020. However, his symptoms are "pretty mild" and he seemed to be doing well. A politician and former member of the European Union parliament, von Habsburg descends from the clan that ruled over Austria during the 17th century Black Plague.
Prince Albert II of Monaco
Prince Albert II of Monaco tested positive on March 18 for Covid-19. The 62-year-old Prince is being closely monitored by specialists from the Princess Grace Hospital Center. He's in constant contact with his cabinet as he continues to work isolated in his private apartments.
Prince Charles contracts coronavirus
Prince Charles, has become the latest royal to connect with the notorious coronavirus. According to a March 26 BBC report, the Prince of Wales tested positive, albeit with mild symptoms and appears in relatively good health. He has self-isolated himself in Scotland with Camilla, the Duchess of Cornwall—who herself tested negative for Covid-19.
Canadian Prime Minister Justin Trudeau's wife Sophie Grégoire Trudeau

The Canadian premier's wife Sophie Grégoire Trudeau contracted COVID-19, sending her husband Justin Trudeau into precautionary isolation for two weeks.
After her return from the WE UK Day conference held in London on 04 March 2020, Grégoire Trudeau began exhibiting symptoms of flu and upon testing for COVID-19, was found to be positive.
While not showing any of the symptoms, the Prime Minister has been advised by his doctor to monitor himself while resuming daily activities.
UK Prime Minister Boris Johnson tests positive
Developing mild symptoms of coronavirus that included a persistent cough and a temperature, UK Prime Minister Boris Johnson tested positive on Friday, March 27, 2020. The 55-year-old Johnson has isolated himself at 10 Downing Street and will go about his duties from there.
Hollywood stars with coronavirus

Hollywood icons, even with all their star status, are not beyond the vile grasping hands of the corona plague.
Coronavirus infects Tom Hanks and wife Rita Wilson
Hollywood hero and Oscar winner Tom Hanks and his wife Rita Wilson announced on 11 March 2020 that both had contracted the dreaded COVID-19 coronavirus.
The couple was down in Australia working on Baz Luhrmann's Elvis Presley biopic when they felt chills, fatigue, body aches, and fevers. Found positive for coronavirus after testing, both the celebrities have been quarantined according to protocols.
The Hanks', both aged 63, were the first celebrities to disclose their affliction.
Olga Kurylenko
Ukrainian-born model turned actor Olga Kurylenko is the latest Hollywood star to test positive for COVID-19. The 40-year-old Bond girl who acted in 2008's Quantum of Solace, had been sick for almost a week and revealed her diagnosis on Instagram on 15 March.
Idris Elba and wife Sabrina Dhowre
Hollywood hunk Idris Elba too has fallen victim to the coronavirus after his test results came out positive on 16 March. He had isolated himself since 13 March after coming to know that he was in contact with a corona carrier. So far he is showing no symptoms of the virus, but has quarantined himself with his wife Sabrina Dhowre, who also tested positive for Covid-19 a few days later. Both said that they were feeling okay. According to doctors, their antibodies had fought the virus.
Music Industry
Lucian Grainge
Music mogul Lucian Grainge, CEO and chairman of Universal Music Group was tested and found positive for Covid-19 around March 14 or 15, according to Forbes. One of the most powerful men in the music industry, Grainge is currently undergoing treatment at the UCLA Medical Center.
Charlotte Lawrence
American singer/songwriter and model Charlotte Lawrence too has come under the virulent Covid spell, being tested for the unwholesome coronavirus a few days ago, according to CNN. The 19-year-old pop star is however positive about her recovery.
Kanika Kapoor
Indian pop singer Kanika Kapoor, who belted out the chartbuster "Baby Doll", was admitted to Lucknow's King George's Medical University (KGMU) hospital after testing positive for coronavirus on March 20. The 41-year-old singer had travelled to London and returned to India just last week. She had apparently thrown a lavish party on her return.
Covid-19 in football stars

The ubiquitous virus has managed to creep into the world of sports too, infecting squads of strapping footballers in a single sweep.
Arsenal manager Mikel Arteta has coronavirus

English football club Arsenal's head coach, ex-Spanish footballer Mikel Arteta, tested positive for COVID-19 on 12 March 2020, compelling the Premier League club to declare quarantine for its entire first team while shutting down its training complex.
Manager Arteta appears to have contracted the Coronavirus after a Europa League encounter with Olympiakos, end of February 2020, at the Gunners' home ground, which ended in a meeting with the Greek side's owner Evangelos Marinakis, who was later detected to have contracted the potentially lethal COVID-19.
Fortunately, Arteta appears to have recovered according to latest news reports.
Callum Hudson-Odoi tested positive for COVID-19

Another English Premier League club player, Chelsea winger Callum Hudson-Odoi, tested positive after displaying symptoms of mild cold on 09 March 2020.
The 19-year-old footballer confirmed on social media after two days that he has recovered from it, but will be following the self-isolation programme recommended for those affected with coronavirus.
As a result, the full Chelsea squad has gone into quarantine, while UEFA has called off Champions League matches indefinitely.
However, latest news reports confirm that Hudson-Odoi has now recovered.
Coronavirus diagnosed in Daniele Rugani and Manolo Gabbiadini
Italy, which is reeling most after China from the Coronavirus contagion, now has football celebrities too lined up in the COVID-19 affected list.
First to test positive for coronavirus was the national team and Juventus defender Daniele Rugani, although the Turin-based Serie A team stated that he was not exhibiting any symptoms when it announced the news on 11 March 2020. Next in line from the Old Lady of Turin was French national and Juve midfielder Blaise Matuidi, who is asymptomatic and voluntarily undergoing home quarantine.
In another announcement the following day, one more Serie A player, Sampdoria striker Manolo Gabbiadini, also tested positive but reassured on Twitter that there was nothing to worry about.
Valencia Football Club hit by coronavirus

Five Valencia players tested positive for COVID-19 after diagnosis on Sunday, 15 March 15, after a home game against Italian side Atalanta on 10 March.
According to BBC Sport, Valencia and Argentina defender Ezequiel Garay and centre-back Eliaquim Mangala were among the five players infected.
About 35% of the Valencia team, which included some of their backroom staff too, has been confirmed as carriers of the coronavirus, a report from Independent revealed.
Chinese and Espanyol footballer Wu Lei
Another footballer testing positive for Covid-19 is China's Wu Lei who plays in Spain with La Liga club Espanyol. According to the club, six more unnamed members of the club staff have also tested positive.
COVID-19 slam dunks NBA superstars
Rudy Gobert, Donovan Mitchell, Christian Wood and Kevin Durant

Another sport to be affected by the COVID-19 coronavirus is basketball.
Two NBA stars who play for Utah Jazz, Rudy Gobert and Donovan Mitchell, and Christian Wood of the Detroit Pistons tested positive for COVID-19, in a blow that led to the temporary shutdown of major sporting activities in the US.
Gobert tested positive on 11 March and Mitchell the following day. Wood's condition came to light on 14 March. Earlier, the Pistons had played against the Jazz and Woods was mostly shadowing Gobert throughout the match.
Brooklyn Nets' small forward, the 6-foot-10 Kevin Durant was found to be carrying the coronavirus along with three other teammates, according to a team announcement on March 17. Only one among them is reported to be exhibiting symptoms, while the other three are asymptomatic. Names of the other three remain a mystery.
Asian movie stars with coronavirus

Asia, the continent where the potentially fatal virus was born! It was just a matter of time before its movie stars too were affected.
Matthew Dean
Thailand's kickboxer and TV star Matthew Dean posted a warning to all those who have come into contact with him recently to take precautions, as he was also infected with the coronavirus.
Politicians with coronavirus

Politicians were among the early victims of COVID-19, the majority being in Iran.
Coronavirus in Iranian leaders

Politicians affected by coronavirus in Iran include the country's senior vice-president Eshaq Jahangiri, a top adviser to Iran's Supreme Leader Ayatollah Ali Khamenei, the minister of cultural heritage, handicrafts and tourism Ali Asghar Mounesan, the deputy health minister Iraj Harirchi, the minister of industry, mines and business Reza Rehmani and another member of parliament Mahmoud Sadeghi.
Among the dead was 71-year-old Expediency Council member Mohammad Mirmohammadi, another adviser to the Ayatollah.
Covid-19: French, Italian, British, Spanish, Australian, Brazilian and American
Other politicians outside Iran to carry the COVID-19 curse include France's Culture Minister Franck Riester, Secretary of Italy's Democratic Party Nicola Zingaretti, UK health minister Nadine Dorries, Spain's equality minister Irene Montero and secretary-general of the far-right Vox party Javier Ortega Smith, Australian minister of home affairs Peter Dutton, Brazilian Communications Director Fabio Wajngarten and Miami Mayor Francis Suarez.
Famous fatalities due to coronavirus (COVID-19)

Princess Maria Teresa
Member of a cadet branch of the current royal family of Spain (the House of Bourbon) and daughter of Prince Xavier and Madeleine de Bourbon, Princess Maria Teresa of Bourbon-Parma died on March 26, 2020, at the age of 86, after contracting the lethal coronavirus. Born in 1933 in Paris, Maria Teresa never married and is survived by four of her six siblings. She is the first royal casualty to Covid-19.
Italian actress Lucia Bosé
Former Miss Italy and actress Lucia Bosé died on March 23, 2020, at the age of 89, after contracting Covid-19.
Former Real Madrid president Lorenzo Sanz
The first high-profile coronavirus fatality was former Real Madrid president Lorenzo Sanz. Testing positive for Covid-19 and fighting the virus for eight days at home, the 76-year-old succumbed to complications that arose due to kidney failure on March 21, 2020.
Francisco Garcia
The youth team coach of Atletico Portada Alda, of Malaga, Spain, 21-year-old Francisco Garcia, died after being diagnosed with the lethal combination of coronavirus and also a pre-existing condition of Leukaemia on Sunday, March 15, 2020.
The leukaemia emerged in the diagnosis after he went to get tested for the coronavirus.
Chinese director Chang Kai
On February 14, Chinese film director Chang Kai was one of the earliest high profiles in China to fall prey to the deadly coronavirus, which also engulfed his parents earlier and his sister a few hours after his death. the 55-year-old director's wife was said to be in critical condition. He is survived by his son who lives in London.
Dr. Li Wenliang
Most tragic was the death of the Chinese doctor Li Wenliang, who was trying to warn the world against this deadly virus. Wenliang died on February 7, 2020, at the age of 34, after being affected while coming into contact with patients in Wuhan, China.
Maria Mercader
CBS News Producer, Emmy Award winner and cancer survivor Maria Mercader succumbed to COVID-19 on 29 March, at the age of 54.
Mark Blum
Hollywood actor who starred in Desperately Seeking Susan, Mark Blum, died at the age of 69, on 26 March 2020, due to coronavirus complications.
Adam Schlesinger
Co-founder of rock band Fountains of Wayne and songwriter of the hit number "That Thing You Do" from the movie the wonders, Adam Schlesinger, died due to COVID-19 at the end of March 2020, after battling with it for several days. The Emmy Award-winning singer was 52 years-old at the time of death.
Alan Merrill
Songwriter Alan Merrill, famous for co-writing and singing the rock hit "I Love Rock 'N' Roll", died on 29 March from coronavirus, at the age of 69.
Ken Shimura
Famous Japanese comedian Ken Shimura died on March 29 after suffering from COVID-19 infection. He was 70 years-old at the time of death.
Coronavirus rumour mill
With so much panic caused by the Covid-19 contagion, rumours are bound to sneak in.
Jair Bolsonaro and Paulo Dybala
Refuting rumours about being diagnosed positive for COVID-19, Brazilian President Jair Bolsonaro and Argentina and Juventus football star Paulo Dybala assured that they were not carrying the coronavirus. However, Dybala was later found to be carrying the virus, according to a March 22 report by Forbes. Both Dybala and his girlfriend, Oriana Sabatini (who also tested positive), are currently self-isolated in their home.
Spanish King Felipe VI and Queen Letizia
The royal couple of Spain got tested for the novel coronavirus after coming into contact with Minister of Equality Irene Montero, who was among those infected by the deadly disease in Spain. An alarmed cabinet and even Real Madrid's elite football team have all gone scuttling for cover under self-imposed quarantine. King Felipe and Queen Letizia's tests however turned out negative.