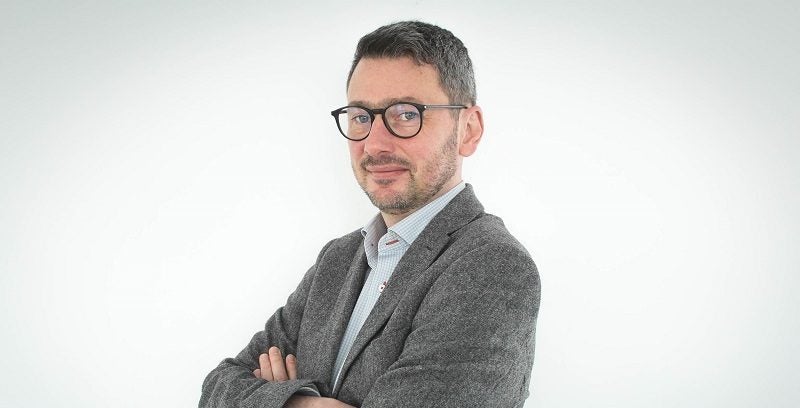 Buoyed by a boost to direct-to-patient services and anticipating a swift resumption of trials in 2021, Cedric Picaud, CEO of CRYOPDP, talks to Pharmaceutical Technology about how his company has managed and even thrived during Covid-19.
How has Covid-19 has affected the pharmaceutical logistics industry?
This crisis has been terrible globally, but we have to look for positive consequences. We have seen a real reconnection with health services everywhere. The crisis has shown how essential it is to have access to health services. That should mean more investment in health systems in general, which is positive. Having access to the right medication at the right time and right place really matters.
What will that mean for the existing supply chains?
The crisis has placed a spotlight on pharmaceutical supply chains. There will be higher expectations placed on logistics specialists like us and more pressure to improve supply chain performance. There is a continuing question about local or regional supply chains in healthcare and pharma. Personally, I think the models will stay close to those we have today, because of the cost constraints we're going to face in the next two to three years. Most players will have to focus on getting high-performing business continuity plans together. And they will need to adopt more agile models, just to work on mitigating the risks from these supply chains.
And what about the financial impact?
We will definitely see financial constraints and pressure on costs. R&D budgets will be under pressure because of the economic context. Despite these budget constraints, we see an increasing demand for complex and expensive clinical trials. When you see these two factors together, the main consequence will be an increasing demand for outsourcing to external service providers. This should drive higher demand to third party, niche logistics providers.
And what about the impact on your business? Surely logistics has been badly hit?
The pandemic has affected us a lot, because there were no flights and borders were closed everywhere. It was extremely challenging. But we have also offered a direct-to-patients (DTP) solution, in several regions. The nature of the Covid-19 crisis meant it was challenging for patients to go to hospitals and clinics, which increased demand for our DTP services. We continued to develop these services everywhere and now they account for quite a significant part of our volume. With patients not able, or too scared to go to hospitals for clinical trial protocols, there has been an increasing demand for DTP to preserve safety.
How do you see the outlook for the rest of 2020 and into 2021?
That is the big question. Is the restart and recovery going to be V-shaped, where we bounce back quickly or will it be U-shaped or even L-shaped? In recent weeks we have seen it's more likely to be U-shaped. But there are discrepancies between regions. Even within regions, different countries are unlocking at different rates. There are challenges still in the US, for instance. And, while one part of Asia has restarted already, other parts are not doing so well. For the rest of 2020, the best we can hope for is for the new normal to be at the 2019 level.
But 2021 is interesting. One effect of the crisis in our industry will be the fact that a lot of pharma and biotech companies have slashed, delayed or paused clinical trials during the crisis. Most probably, we'll see some kind of catch-up effect in 2021. And some parts of some trials will need to be redone because they were not properly conducted in the crisis. I think this might have a positive effect for 2021 specifically in the clinical trials market.
Four years on since the merger with PDP, how is it going?
We have been able to implement lots of positive things, but three stand out for me. The first is that we have been able to gather all employees globally around the single project of becoming a strong leader in our specific market. The second is that we have been able to form a unified corporate culture. That's always a challenge, but I think we have been successful. This culture is based on the CRYOPDP mission to serve the clinical research community and work on improving health globally, concentrating on delivering innovative healthcare temperature-controlled logistics solutions.
The third thing is that we have been able to create a uniform and agile global organization that is based on customer need and the delivery of the highest quality performance in our specific markets. We are probably the only company able to deliver above 99% of performance at a global level. This is the essence of the global healthcare specialist logistics player.
This crisis has been terrible for everybody and all the word has felt the impact. But in a way it has helped rally staff because CRYOPDP was at the heart of this crisis. It was definitely an opportunity for us to live the true sense of our mission to work on improving the health of people around the world.